Burnout is a disconnection from your essential self. Characterised by emotional exhaustion, alienation from activities and reduced performance, burnout impacts our work and personal lives on physical, emotional and spiritual levels.
It's a state of physical and emotional exhaustion that occurs when you experience long-term stress, physical or emotional strain over a long period of time. The most common symptoms of burnout include feeling tired or drained most of the time and sometimes it can be a feeling of helplessness or feeling constantly defeated.
According to the US National Institutes of Health, three main symptoms are signs of burnout syndrome:
Emotional exhaustion: People affected feel drained and exhausted, overloaded, tired and low, and do not have enough energy. Physical symptoms include pain or problems with the stomach or bowel.
Alienation from (job-related) activities: People affected find their jobs increasingly negative and frustrating. They may develop a cynical attitude towards their work environment and their colleagues. They may, at the same time, increasingly distance themselves emotionally, and disengage themselves from their work.
Reduced performance: Burnout mainly affects everyday tasks at work, at home or when caring for family members. People with burnout regard their activities very negatively, find it hard to concentrate, are listless and experience a lack of creativity.
At Kamalaya Koh Samui Wellness Sanctuary & Holistic Spa we follow a fully holistic approach to stress management. This involves addressing the root cause with our stress management programs, physical therapy through massage, and mind work through breathing and mindfulness practices.
Our stress management programs such as Basic Balance & Revitalise and Comprehensive Balance & Revitalise assess your lifestyle and key stressors as well as your life and wellbeing goals, all within the tranquil surroundings of our spa retreat in Thailand. We then recommend the practical tools and techniques to better manage the effects of stress in your life and create tailored strategies that help you to feel more in control of situations, feel calm, think clearly and cope better in times of stress. With daily practice, you can manage potentially stressful situations in a proactive as well as reactive manner.
The symptoms of tiredness can be alleviated with our specialist Sleep & Tranquillity infusion from our IV Therapy menu. It gives your circadian rhythm a reset while reducing symptoms of tiredness and fatigue with this soothing and balancing therapy. It helps eliminate unfavourable effects of stress, reduce anxiety and restore a sense of calm to your body and mind.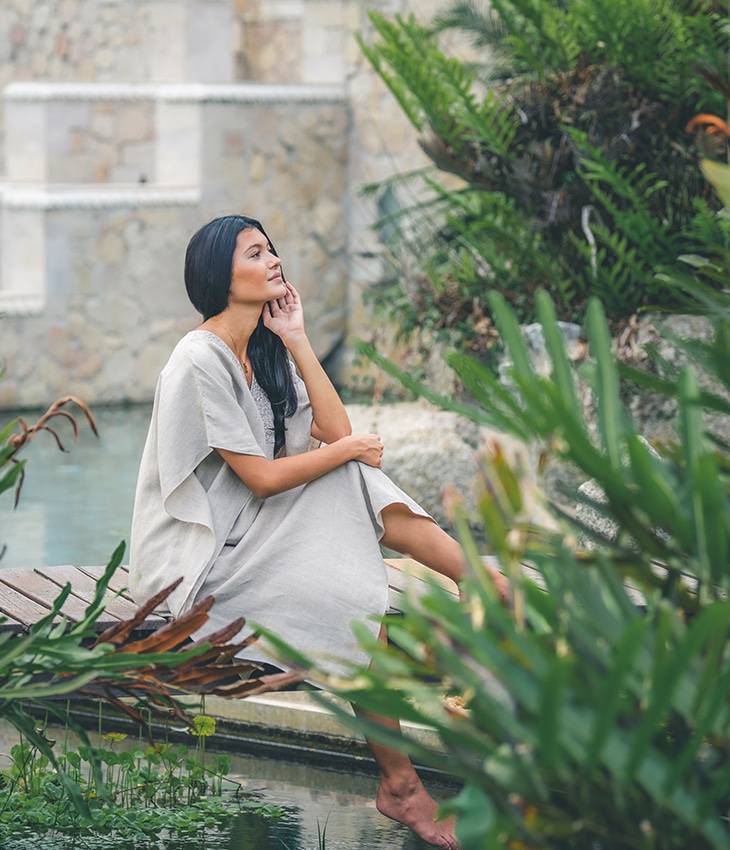 The warning signs that you're suffering stress and burnout can start with the feeling that every day is a bad day; when caring about your work or home life seems to be a total waste of energy.
RECOMMENDED WELLNESS PROGRAMS AT KAMALAYA
BASIC BALANCE & REVITALISE