DETOXIFYING DRINKS IN KOH SAMUI
Despite popular belief that detoxing involves restrictive fasting, at Kamalaya Koh Samui Wellness Sanctuary & Holistic Spa we understand that the body should receive optimum nutritional support and sustenance throughout the detoxification process.
Our menu features an expansive selection of delicious plant-based delicacies that are light, and freshly prepared and are designed specifically with detox in mind.
We also pay close attention to the role of drinks and hydration in the detoxification process, and we have curated a menu of beverages to support the elimination of toxins from the body and replenishment of essential hydration. These are some of our favourite recipes that you can sip peacefully in the tranquil surroundings of our wellness retreat in Thailand.
Kamalaya's Detox Juice
The water of a fresh, young coconut replenishes the body while basil delivers a zesty kick that's sweetened by pineapple. This drink supports digestion and cools from within.
Non-alcoholic Mojito
Mojitos are like a party for the palate with pineapple, limes and mint crushed together with green apple juice and ice. This beverage takes refreshment to another level while taming hyperacidity and reflux.
Ginger Tamarind Cooler
This is a colon cleanser made from coconut water, fresh ginger, tamarind paste and apple juice. Ideally drank prior to mealtimes, it soothes digestion while replenishing essential body fluids.
Learn more about the recipes and culinary choices available here. Our chefs are prepared for the most intricate wellness goals and dietary preferences and are here to discuss your bespoke culinary journey during your Kamalaya adventure.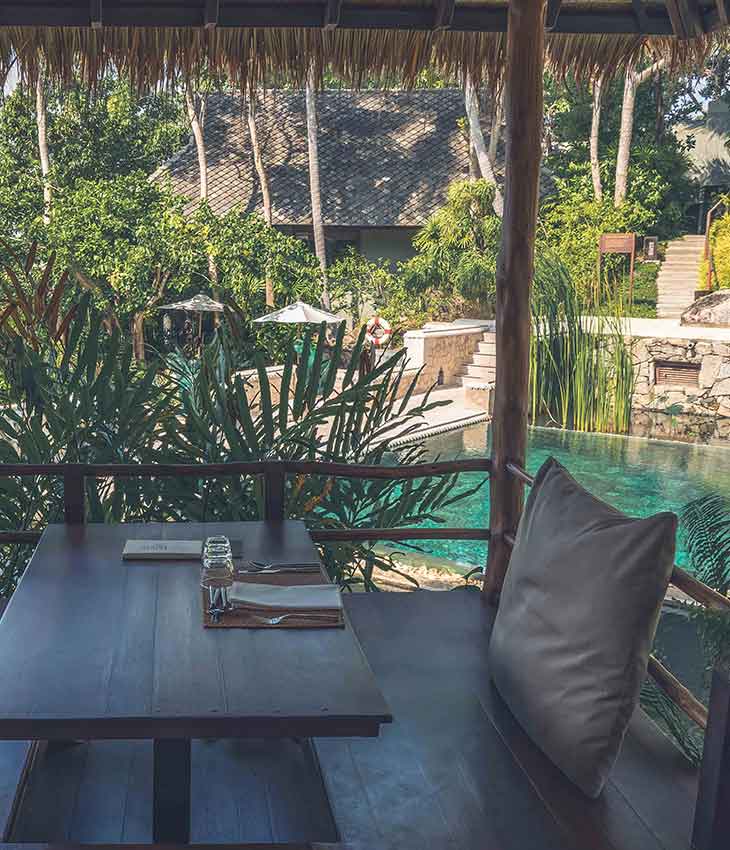 RECOMMENDED WELLNESS PROGRAMS AT KAMALAYA