HEALTH TIPS, FREE KNOWLEDGE, WELLNESS ADVICE
Enjoy free content designed to help you create a healthier and more vibrant life. You will see a collection of wellness content covering nutrition, food, fitness, yoga, recipes, meditation, mindfulness and much more.
explore the Latest wellness articles
Blue zones are serene havens like Okinawa, Japan; Sardinia, Italy; and Nicoya and Costa Rica, where more centennial individuals live than anywhere else in the world. People don't just live longer, they live richer, fuller lives.
Burnout manifests as a profound disconnect from your true self and is marked by emotional fatigue, withdrawal from activities and diminished effectiveness. It exerts a comprehensive toll on your personal and professional life, affecting you physically, emotionally and even spiritually.
Stress is a natural response to the challenges that we face in life. When it becomes persistent,it can lead to a range of health issues, impact our quality of life and even reduce our lifespan. It makes us less effective, disengaged and less connected to those around us.
KAMALAYA "WELLNESS FOR LIFE" PODCAST
The traditional Thai version of this delicious salad usually includes pork or prawns and eggs, but at Kamalaya we serve it up with tender flakes of black cod. Wing beans are high in protein and calcium, and a great source of vitamins A and C, iron and enzymes.
Dr. Daniel Friedland, a former guest, brings a wealth of experience and science-based knowledge to help leaders and their organisations optimise health and, in turn, productivity.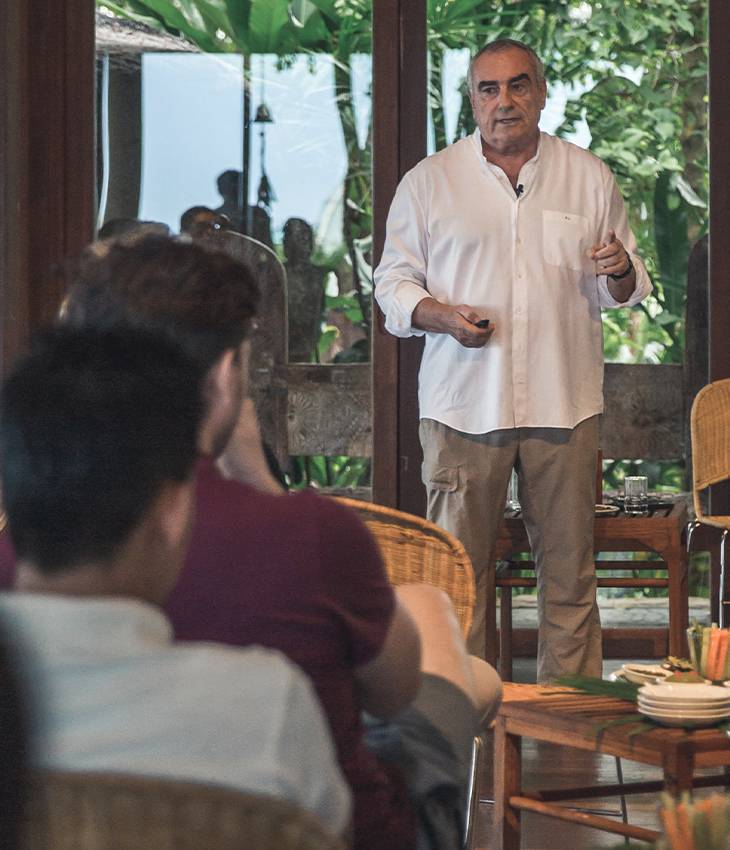 For the first Kamalaya Conversation we hosted our repeat guest Philippe Joubert, a global business leader focused on building sustainability into the heart of business strategies to enable long-term growth.
Sandro Lane, the creator of one of the US's best-known and only cold-pressed and extra-virgin fish oil supplement in the world.
Florence Williams, a Washington D.C.-based journalist who has authored books including, The Nature Fix: Why Nature makes us Happier, Healthier and more Creative.
All
Conversations
Press Release
Recipes
Wellness
Wellness Journal
The best way to lead a more productive life is to take regular breaks for your mind and body. These breaks enable you to reconnect to your essential self and recharge for ultimate physical and emotional strength.
Detox therapies: Bio impedance analysis, colon hydrotherapy, far infrared sauna, chi nei tsang, lymphatic massage & oriental herbal body scrub and wrap
What exactly are the symptoms of burnout? How do you know if you have it? According to the US National Institute of Health, here are the three main symptoms.
Nam Prik Aong is a popular traditional spicy dip that originates from the North of Thailand.
Toxins come from various sources such as food, water, air, plastic containers, skin and hair care products and infectious microorganisms so the process of detoxification aims to eliminate harmful chemicals and unwanted substances from the body.
When there's a synergy between scientific and holistic approaches to wellbeing, the benefits are truly transformative. They can be immediate too, such as with IV or intravenous therapy.
Hyperbaric Oxygen Therapy can accelerate healing significantly faster than normal methods by stimulating cell growth and tissue repair. It reduces swelling and inflammation by counteracting the lower supply of oxygen to the traumatised area.
After over two years of living in the 'new normal' with imposed social distancing and people working from home in isolation, many of us have been struggling with loneliness.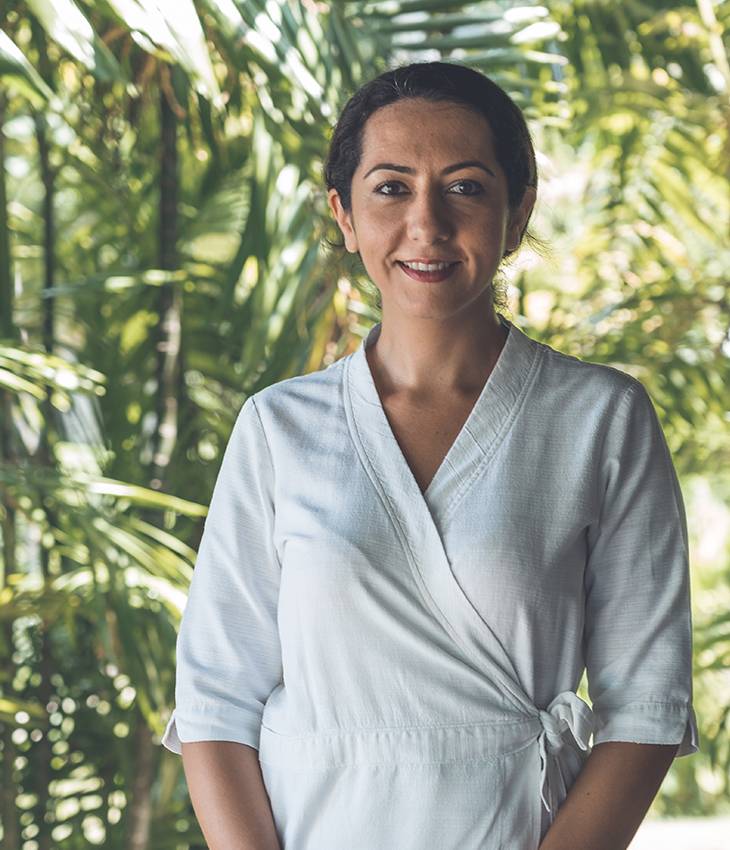 Bach Flowers Essences are a natural and gentle method of healing, bringing deep emotional balance during challenging times. This system of healing was discovered by Dr. Edward Bach in the 1930's, however the practice of using the healing properties of flower essences has been dated back to ancient Egypt.
KAMALAYA CONNECT – Regain mental, emotional, and physical balance through a new online platform that brings the very best of Kamalaya Wellness Sanctuary directly to you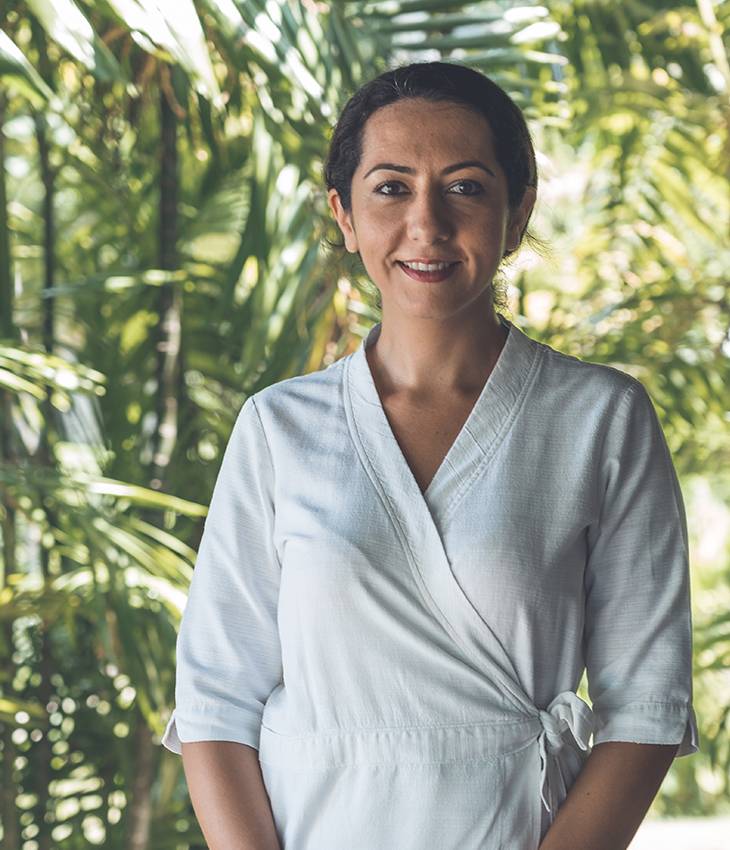 There are many benefits to keeping a healthy weight; your organs function more efficiently, your hormones find greater balance, your energy and mood improves, aches and pains reduce.
Gotu kola is therapeutic for the brain and the central nervous system, helping to improve concentration and calm the nerves.
There are many ways in which your healthy sleep cycle can become damaged over the long term.
Our spa retreat is the perfect place to escape from the pressures of feeling overwhelmed, but for those times that you need to quickly regain control of a situation, these are 7-steps to follow, shared by the wellbeing specialists at Kamalaya Koh Samui Wellness Sanctuary & Holistic Spa.
Doing just one hour of asanas helped avid posers raise their levels of the brain chemical GABA by 27 percent.
So what is the best way of dealing with burnout and stress? Coping means stopping what you're doing to take care of yourself.
Yoga through meditation works remarkably to achieve harmony and helps the mind work in sync with the body.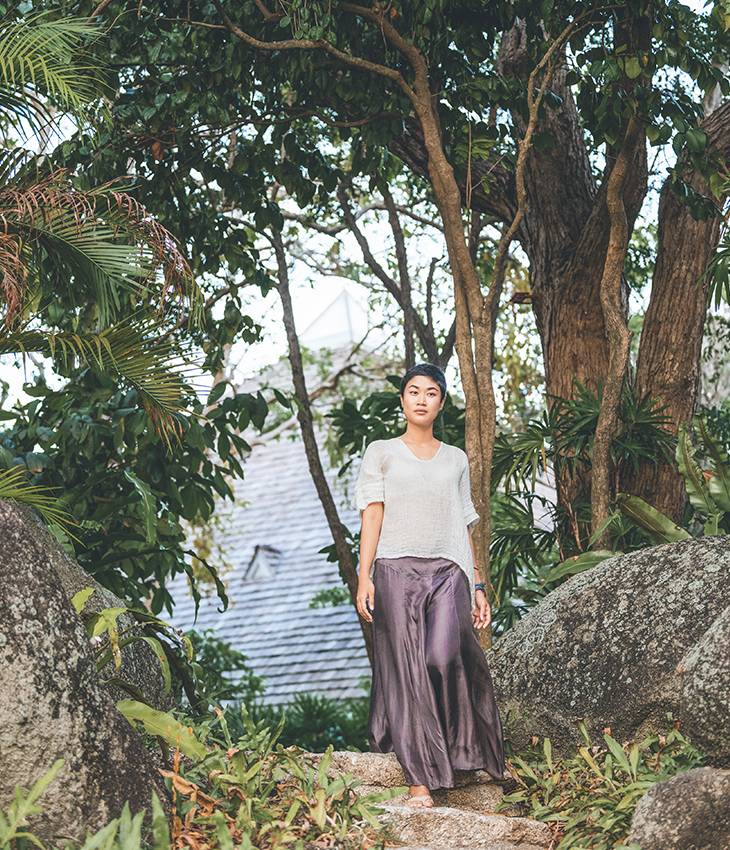 The signs of adrenal burnout are often hard to diagnose correctly, since they seem like part of everyday life. But if you suffer from an afternoon energy crash that is followed by a boost of energy late in the evening, you should take a closer look.
Intermittent fasting is a natural eating pattern that's inspired by ancient human practices. For our ancestors, food was much more scarce and fasting was a way of life out of necessity, rather than choice.
Yoga has a profound impact on emotional resilience, equipping individuals with tools to navigate stress and life's challenges with grace and stability. The transformative power of yoga becomes especially visible when considering the personal stories of long-time practitioners.
Characterized by constant fatigue, insomnia, low blood pressure, back and joint pain, decreased immunity and anxiety, it is the result of the adrenal glands going into overdrive, eventually becoming underactive before suffering a full burnout.
Detoxification refers to the body's ability to neutralize and safely eliminate harmful chemicals and unwanted substances from the body to address and correct toxic imbalances.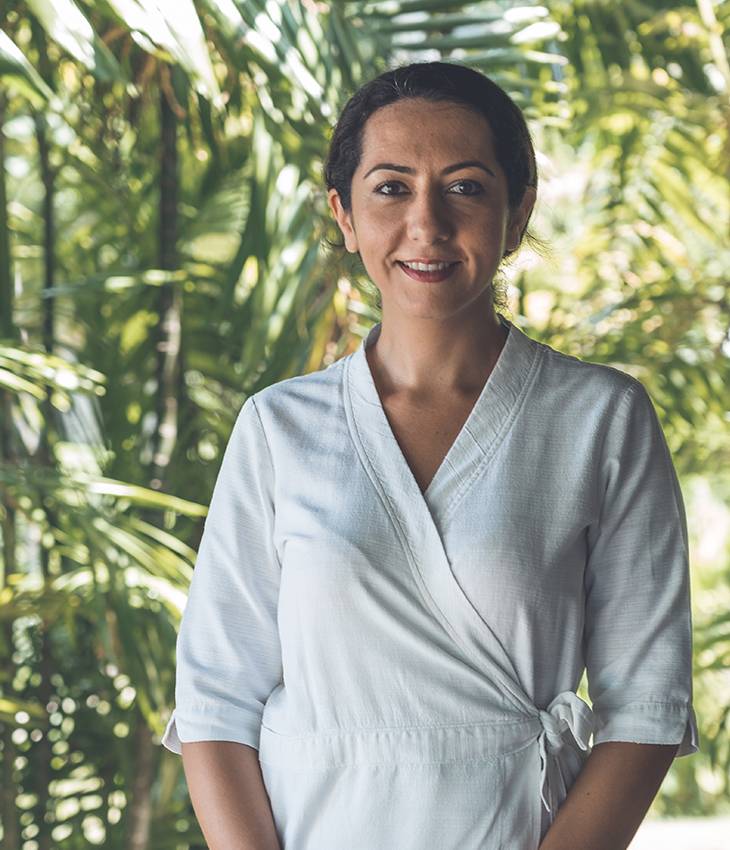 Caffeine is a fast-acting stimulant that makes you feel more awake and energetic. Depending on the strength and quantity of caffeine consumed, its effects can last for many hours.
The most current research shows that in depth cellular detoxification of the body requires vital nutrients.
Thailand welcomes back international travellers and begins to reopen to the rest of the world, Koh Samui celebrates being voted as one of the Top 25 Islands Around the World by readers of influential Travel + Leisure magazine.
Hummus – you can make your own with the recipe (Hummus Recipe) on our website, or to save time use a good quality prepared hummus.
Despite the proliferation of diets in the world today, weight loss is really just about two basic rules.
Kamalaya Koh Samui now offers IV vitamin infusions, ozone therapy, hyperbaric oxygen therapy and high sensitivity cancer screening to guests as part of the first release of new therapies supporting integrative healing at the legendary wellness sanctuary.