There are many ways in which your healthy sleep cycle can become damaged over the long term. Sleep disorders such as sleep apnea and insomnia can interfere with normal physical, mental and emotional functioning.
Disturbances to a healthy sleep cycle can be more common in the elderly. They can result from physical changes that happen naturally as we get older, or they can result from a primary sleep disorder or a secondary sleep problem resulting from a variety of causes, or a combination of the three. Sleep disorders decrease quality of life causing daytime sleepiness, tiredness, and lack of energy. Poor quality of sleep can also lead to confusion, difficulty concentrating, and poor performance on tasks.
According to recent studies, women can suffer from insomnia at two to three times the rate that men do. Men on the other hand are twice as likely to have their slumber spoiled by sleep apnea, a chronic condition characterized by brief episodes of restricted breathing whereas women may experience the symptoms of sleep apnea differently. Obstructive sleep apnea can commonly be mistaken in women for depression, diabetes, hypertension and a host of other conditions, according to the U.S. National Sleep Foundation. There are also certain conditions unique to women that raise their risk of suffering from the disorder; one of them is polycystic ovary syndrome and another is pregnancy.
At Kamalaya Wellness Sanctuary & Holistic Spa on the island of Koh Samui in Thailand, you can get to the root of your sleep disorder and rebuild the healthy sleep cycle you need. In the Sleep Enhancement program, sleep difficulties are addressed through a combination of core treatments and therapies drawing from naturopathy, Traditional Chinese Medicine, massage therapy and mind-body balance. Treatments incorporate Shirodhara, Royal Ayurvedic massage, acupuncture, yoga, herbal foot baths with foot massage, the addition of herbs & supplements as well as mentoring to deal with lifestyle factors and personal issues. For more information on how the Sleep Enhancement Program can improve your quality of healthy, go to kamalaya.com or click here and set up a complimentary consultation with a specialist from the Wellness Centre.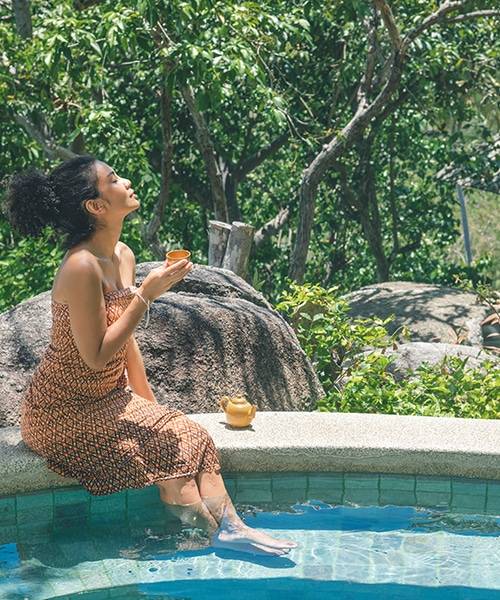 Your personalised wellness experience begins the moment that you step foot into the tranquil surroundings of Kamalaya Koh Samui Wellness Sanctuary & Holistic Spa.
RECOMMENDED WELLNESS PROGRAMS AT KAMALAYA