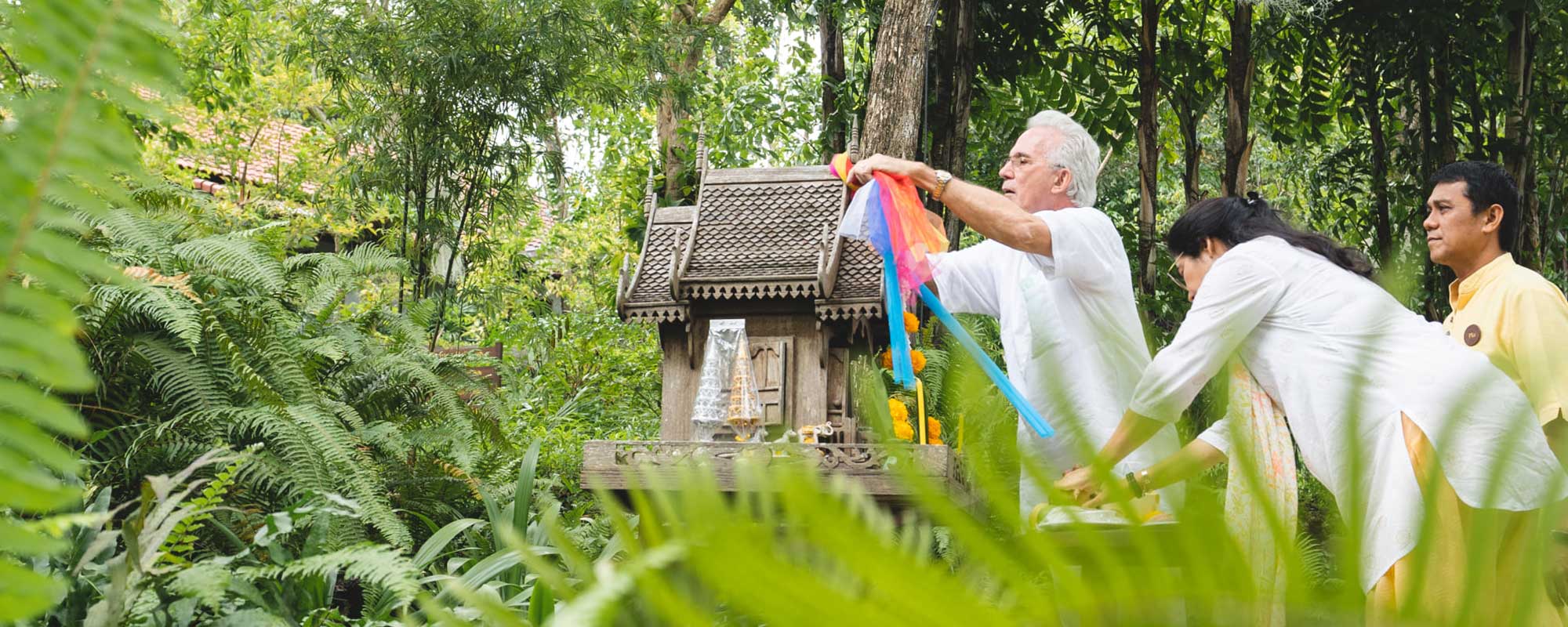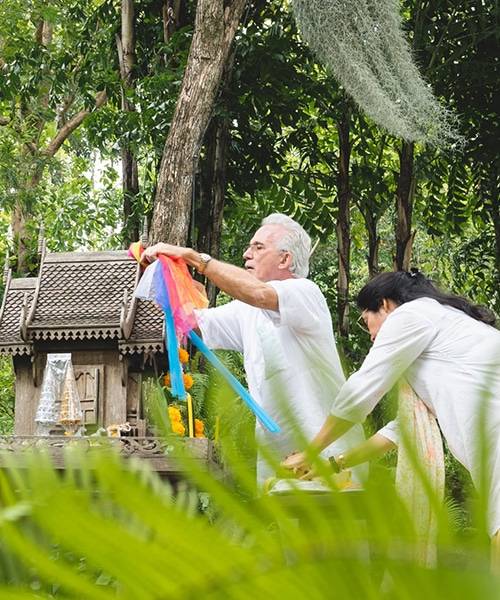 TO SERVE AND INSPIRE WITH TRUTH, SIMPLICITY AND LOVE
Inspired by passion and created with insightful vision, Kamalaya is an expression of two people's life experiences and their desire to serve and inspire others. The story of Kamalaya began in 1982, in the far jungles of the Himalayas, when Kamalaya founders John and Karina Stewart first met. The idea for Kamalaya was envisioned eleven years later, soon after they married, when they committed to creating a place that would be of service to the world.
Kamalaya was inspired by the 16 years John spent devoted to a life of service and spiritual studies in a Himalayan community and Karina's lifelong study and practice of diverse Asian healing and spiritual traditions, including her background as a doctor of Traditional Chinese medicine. John and Karina's vision manifested as Kamalaya, a sanctuary for transformation and holistic healing with the dream of supporting you to truly flourish.

"Our vision was for a place where what is a natural life process – which is growth and transformation – would be nurtured, guided and supported. John and I have been committed to this from very early in our life. We wanted to support that growth by creating a place with all the right ingredients, making the fertile ground and creating the context in which this can happen and where we each can flourish."
– Karina Stewart