5 LIFESTYLE TIPS TO GET A POSTURE YOU ARE PROUD OF
1) Easy Driver
Without diverting your attention from the road, be mindful of whether you feel any tension in your shoulders, neck, or arms. Relax any unnecessarily tense muscles and find a comfortable, neutral driving posture. Check your driver's position is set up correctly and adjust the seat and handlebars on a bicycle for a more comfortable ride.
2) Work Smart
Some of us spend a lot of time sitting at a desk. Make sure the ergonomics are as good as they can possibly be. Take regular breaks to stretch and walk around, as this allows blood to circulate more freely around the body. If you work from home, set up a designated area rather than settling for the sofa or kitchen table.
3) Holistic Fitness
Adjust your normal workout routine to allow more time for stretching during the warm-up and cool-down phases. Ask a trained fitness professional to check if you are exercising your whole body in a balanced way. Try Yoga, Pilates, and swimming for increased flexibility and to keep your body guessing with different challenges.
4) Wind Down – Don't Stop
If your day has already been quite sedentary, try not to sink into the couch for the whole evening. Keep moving and consider some gentle stretching exercises, or use a foam roller to massage your muscles before bed.
5) Sweet Dreams
Investing in a good quality pillow and mattress are fundamental for maintaining healthy alignment and posture. If your bed simply isn't comfortable, or you regularly wake up feeling as if you've been in a wrestling match rather than fast asleep, it could be time for a change!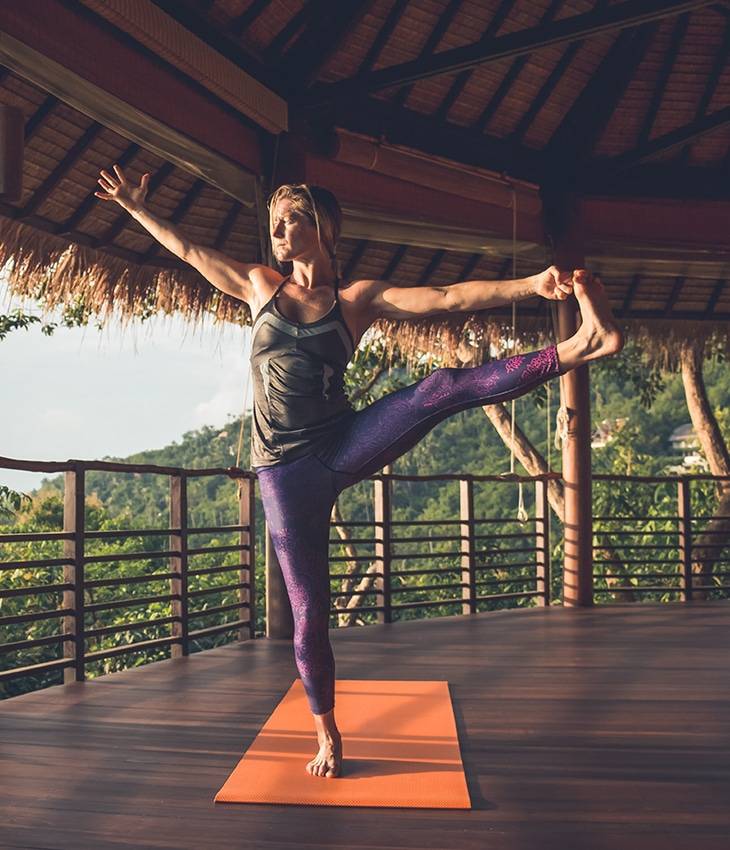 Emotional balance is a vital ingredient for personal wellbeing and the health of our relationships, including the essential one we have with our self.
RECOMMENDED WELLNESS PROGRAMS AT KAMALAYA