STRESS MANAGEMENT BEFORE BURNOUT
As you make your journey to whole being wellness, ensure that you learn the essential internal tools needed to cope during times of stress throughout life.
Ongoing stress causes a prolonged physiological response that can have serious consequences and may manifest physically, mentally and emotionally if not properly managed. Constant fatigue, insomnia, low blood pressure, back and joint pain, decreased immunity and anxiety are all symptoms of stress.
At Kamalaya Koh Samui Wellness Sanctuary & Holistic Spa we follow a fully holistic approach to stress management. This involves addressing the root cause with our stress management sessions, physical therapy through massage, and mind work through breathing and mindfulness practices.
Our stress management programs such as Basic Balance & Revitalise and Comprehensive Balance & Revitalise assess your lifestyle and key stressors as well as your life and wellbeing goals, all within the tranquil surroundings of our spa retreat in Thailand. We then recommend the practical tools and techniques to better manage the effects of stress in your life and create tailored strategies that help you to feel more in control of situations, feel calm, think clearly and cope better in times of stress. With daily practice, you can manage potentially stressful situations in a proactive as well as reactive manner.
The Kamalaya Chi Nei Tsang abdominal massage relieves digestive problems caused by stress and it promotes circulation and therefore health of the internal organs. This massage technique helps balance the nervous system to release stress and facilitate healing. Based on the Taoist theory that refers to the 'gut' as a 'second brain', this treatment releases stored emotional and psychological tension and stress thereby promoting healing on an emotional level.
Pranayama is a system of yogic breathing techniques designed to maximise the flow of prana (vital life force) and one we recommend for stress management. A private session will guide you through various tailored techniques to regulate your breath, calm your mind, balance emotions, and reduce stress and anxiety.
Browse our thoughtfully curated wellness menu for a full range of holistic therapies, most of which boast stress-reducing features.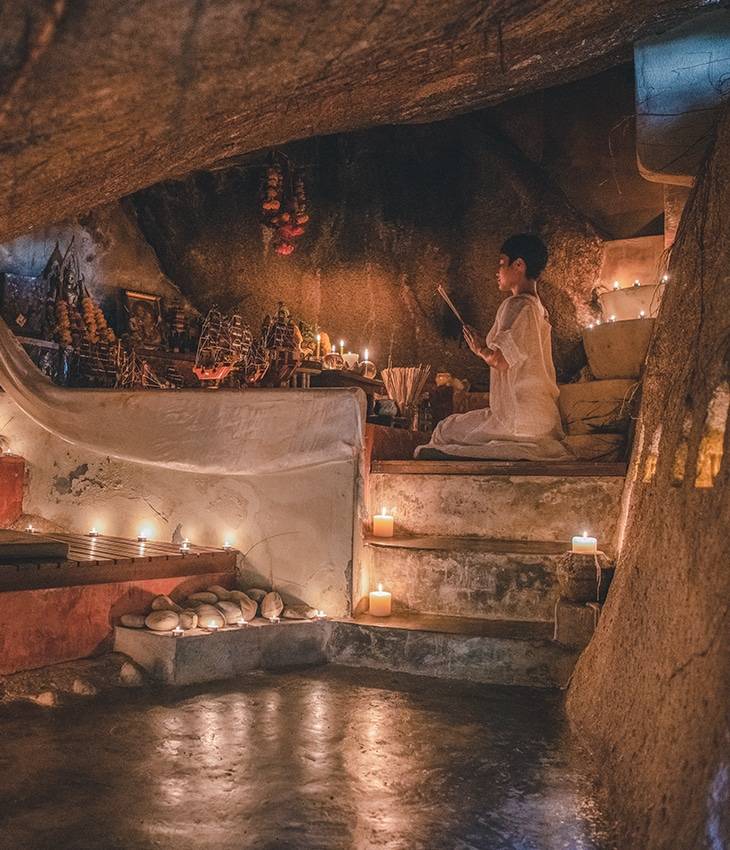 Practicing mindfulness can help interrupt the stress cycle to allow space to respond instead of having and emotional outburst. Discover our top tips and practices to equip you with tools to navigate through stress.
RECOMMENDED WELLNESS PROGRAMS AT KAMALAYA
BASIC BALANCE & REVITALISE