THE 'MOTHER OF REBIRTHING'
SONDRA RAY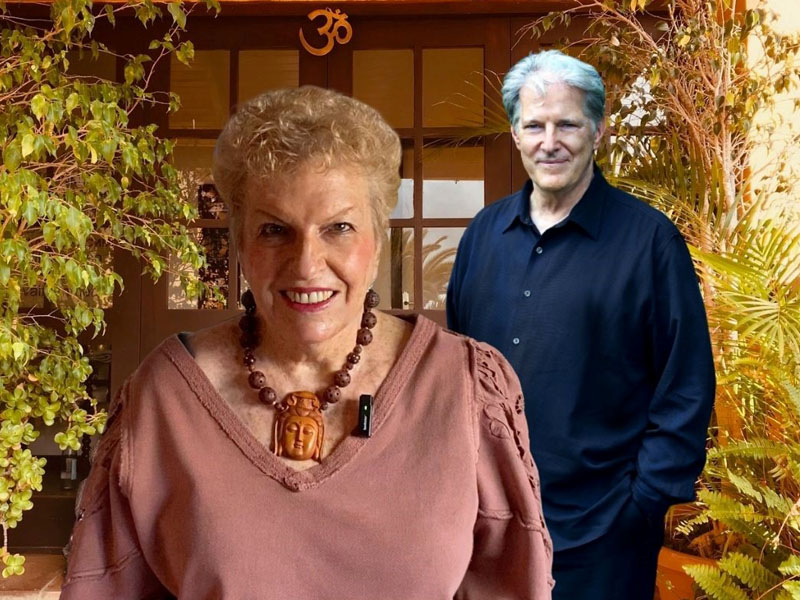 Known as the 'Mother of Rebirthing' Sondra Ray has more than 30 years of experience in metaphysical study, helping many overcome negative thought structures, birth trauma, and habitual family patterns by teaching her clients how to make lasting changes through her powerful practice known as LIBERATION BREATHING®. The results of which bring freedom, happiness and productivity into people's lives.
Many of Sondra's past clients credit her with saving them years of therapy and accelerating their self-development. In November 2022, Sondra Ray will host one-to-one personal sessions at Kamalaya Koh Samui, where she and her husband Markus will take guests on a profoundly powerful journey of healing through breathwork through the release of emotional trauma, physical pain, anxiety, depression, fear, and much more.
Ahead of Sondra's upcoming visit to Kamalaya we sat down together to find out more about what guests at Kamalaya can expect from her sessions. Read on to find out more.
What can people expect from a session with Sondra Ray?
We do the sessions together with my husband Markus, for the first 30 to 45 minutes we do an interview. We find out what the client wants to change in their life, or maybe what they want to improve or correct. Then we review the history of their whole life and help them find any negative thoughts that might be holding them back.
The next part of the session involves the breathwork and may last from 45 minutes to one hour. While I am working with the client on breathing, Markus takes notes of everything and writes bespoke affirmations that the client can take away after the session to work with on their own. He writes a whole passage for their new lives that they will then need to learn to recite daily. So, we work really well in tandem creating very personalised experiences for each client.
For the last 15 minutes of the session, we read the names of the Divine Mother followed by an ancient Sanskrit mantra. Many people may need more than one session. A course of ten sessions is truly life-changing and that is what we recommend to anyone who can do it.
What kind of physical and mental issues can be resolved through breathwork?
For example, before the breathwork that healed me, I had physical pain for 13 years. The doctors could not diagnose it, I tried therapy, traditional medicine and various specialists who were clueless as to what the cause of the pain was. Imagine being completely healed of pain in a single session after 13 years of struggling and chasing a solution? It was simply a miracle.
I also had a lot of fear when it came to relationships, as I have been divorced by then. Breathwork helped me to release the anxiety and emotional trauma I had and gave me a new clear direction for my life's path. After it had successfully transformed my personal life, I became fascinated by the subject and spent years studying how birth trauma affects romantic relationships. When I started to share my findings with others, I received a lot of positive feedback and was able to help others to heal their birth trauma and relationships.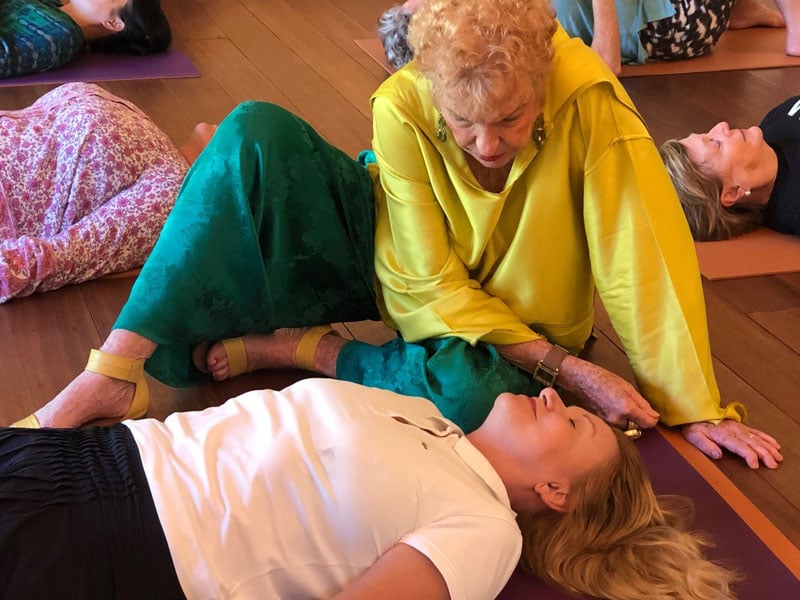 When did you discover breathwork?
Leonard Orr founded breathwork in 1974, and it was then that I became one of his first clients. For years before I tried rebirthing with Leonard, my body held a lot of pain that nobody could help me with. Thanks to the session with Orr, I found out that the pain held in my body was related to unreleased trauma due to the loss of my father some years before. During the session, I experienced a profound change in my mental state and was able to let go of all the pain in my body just after a single session. It was a true miracle.
How did breathwork change your life?
Not only was I able to heal my mind and body, but I have also decided to leave medicine and become a rebirther myself because traditional medicine did not help me with my pain and it's only through rebirth breathwork that I was able to find permanent healing. Breathwork gave me a wonderful new career, it healed my body, mind and heart, and repaired and completely transformed my relationships and life forever.
How is Liberation Breathing different from other breathwork methods?
Liberation Breathing evolved into a life-changing process that offers a spiritual dimension. I work together with my husband Markus, we spend from 90 to 120 minutes per session with each client and have a deeply personalised approach. We take the time to learn the life history of our clients, we design tailor-made affirmations for every person to help them reaffirm the new knowledge that they receive through sessions with us. And we close the session with ancient traditional prayers evoking the Diving Mother followed by spiritual Sanskrit mantras.
The feedback that we get from our clients usually says that the sessions are profoundly powerful, and most people enjoy the spiritual closing part and reaffirm that it's the best part of the session that gives them faith and energy to transform their lives.
The other contributing factor to the effectiveness of Liberation Breathing is working with forgiveness. We help people realise if they are holding any old grudges and if they do, then we provide them with the tools to overcome them and release any old resentment that is still holding them in the past. Releasing the past helps to appreciate and enjoy the present to the fullest, enabling people to reach their full potential.
While deep-connected breathing helps to cleanse the cells on a molecular level, we call it a spiritual purification. Cells have memory and negative thought patterns are stored in the cells causing tension, pain and disease in the body. The deep breathing work that we offer helps to cleanse the cells of the negativity and restore the body to its inherent vitality.
Where can people find you if they want to book a personal session with you?
We will be visiting Kamalaya Koh Samui Wellness Sanctuary & Holistic Spa in November 2022 and will be available there for one-to-one personal sessions from 17 – 29. You can click here for more information or book a session in Thailand during your wellness retreat. Alternatively, we are also offering online sessions through Kamalaya Connect for a limited time which can be booked online and are done through Zoom or Skype.
Cleansing and detoxing your body is a great way to put yourself on the path to improved health over the long term.
RECOMMENDED WELLNESS PROGRAMS AT KAMALAYA
COMPREHENSIVE OPTIMAL FITNESS