Our eating habits and preferences have a major impact on our physical health and appearance. Adopting a more mindful approach to eating can help you find a middle path and achieve balance between binging and fasting extremes.
Mindfulness techniques for healthy eating include:
Listen to your body about when to 'start' and 'stop' eating based on hunger and satiety signals
Assess whether you are ordering food from a state of 'attachment' or 'anxiety and fear'. This awareness brings a balance. A healthy balance between quantity and quality is important. Lean more towards quality
Eat small mouthfuls and be aware of the acts of chewing and swallowing
Slow down to respect, savour and enjoy your food
Develop a true appreciation and state of gratitude for the food and for your body's innate wisdom during meals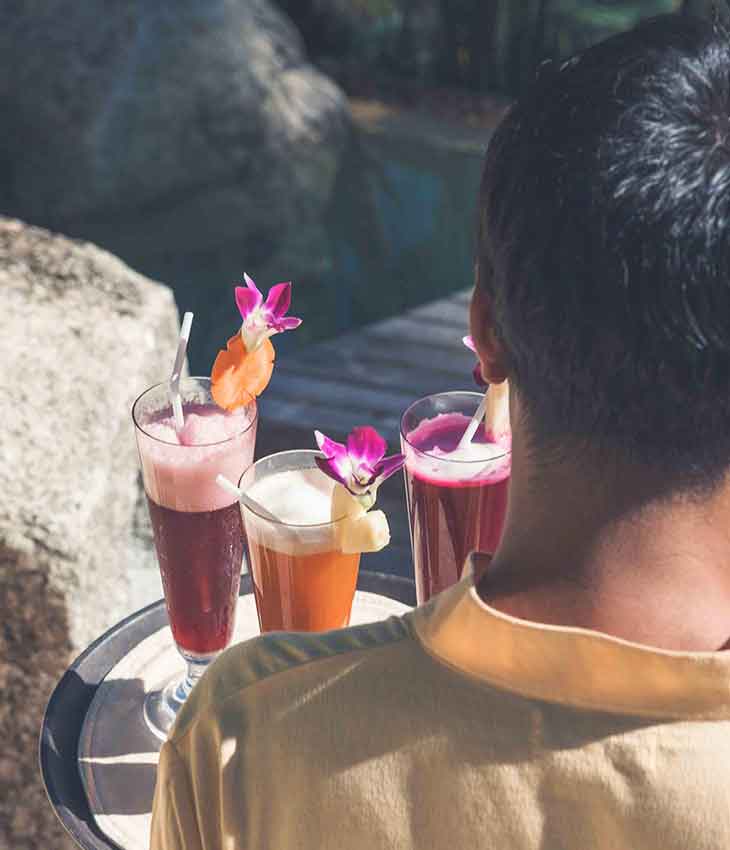 Here is just a taste of the healthy eating guidelines we follow at Kamalaya.
RECOMMENDED WELLNESS PROGRAMS AT KAMALAYA
BASIC BALANCE & REVITALISE