Mindfulness is simply focusing on what's happening – being fully aware of our thoughts and feelings at that moment and experiencing the sensations and taking in the surroundings wholly. When we do this with our meals, it can bring transformative wonders to our eating habits and have a positive impact on our physical health and appearance.
Adopting a more mindful approach to eating ensures that we focus wholly on the taste, texture, sounds, smells, and the sight of our food. Each mouthful alerts all senses, and we taste the food better and eat slower. That means we start choosing quality over quantity in our dishes and the slower pace allows our body the time to alert us when we are full.
Mindfulness techniques for healthy eating include:
When you start to feel full, slow down. If you can't eat it, save it for later or dispose of it. Your body knows when it's had enough.
Assess whether you are ordering food from a state of attachment, anxiety and fear or a genuine need for nourishment.
Eat small mouthfuls and chew slowly.
Respect, savour and enjoy each taste of the food you're eating.
Develop a true appreciation and state of gratitude for the food and its source when you eat it.

At Kamalaya Koh Samui Wellness Sanctuary & Holistic Spa we pay close attention to the role of mindfulness in the whole being health. Mindfulness practice provides many benefits across multiple aspects of our wellbeing and can be discussed in detail with your Wellness Consultants during your personalised experience in Thailand.
Read a similar article about the role of mindfulness in stress reduction here or watch a video with our naturopaths about How to Eat Healthily.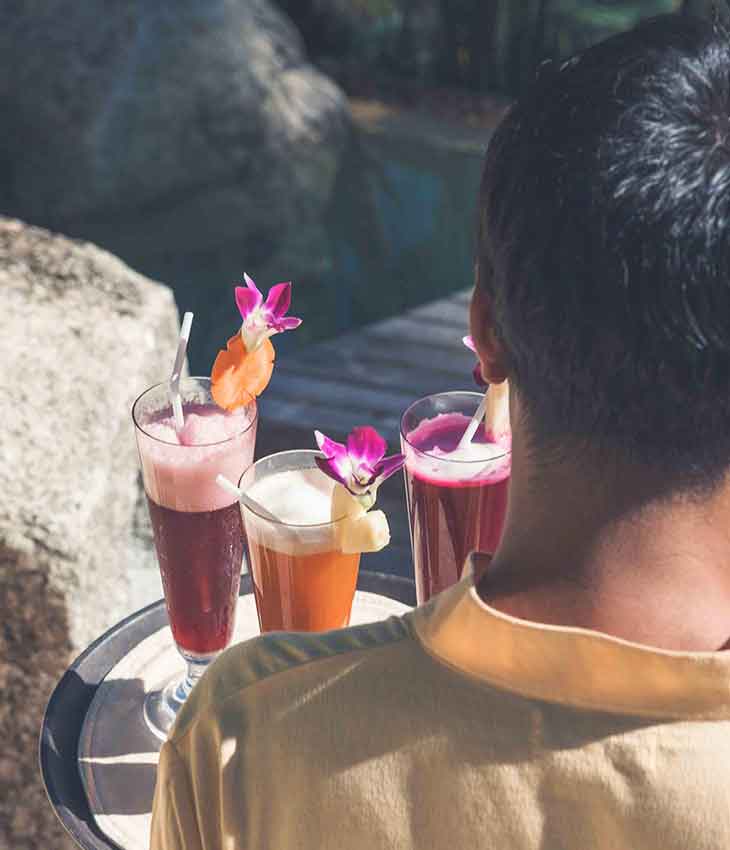 RECOMMENDED WELLNESS PROGRAMS AT KAMALAYA
BASIC BALANCE & REVITALISE