LEGENDARY WELLNESS SANCTUARY & HOLISTIC SPA
Feel Life's Potential at Kamalaya Koh Samui
Kamalaya Koh Samui is a multi-award-winning Wellness Sanctuary and Holistic Spa ideally located amid a tropical landscape on the southern coastline of Koh Samui, Thailand. Kamalaya offers a synergistic wellness experience to help people reconnect to life's potential and achieve optimal wellbeing.
The cuisine, the service style, the environment and even the architecture are designed to support and enhance the wellness therapies and services. The land itself is a powerful part of the journey, giving guests a direct experience of the healing power of nature. At the heart of the Kamalaya lies a centuries-old cave, once used by Buddhist monks as a place of meditative retreat. Guests are welcome to enter this sacred space for quiet reflection and meditation.
Kamalaya translates as Lotus (Kamal) Realm (alaya) in the ancient language of Sanskrit, symbolizing the unfolding of the human spirit.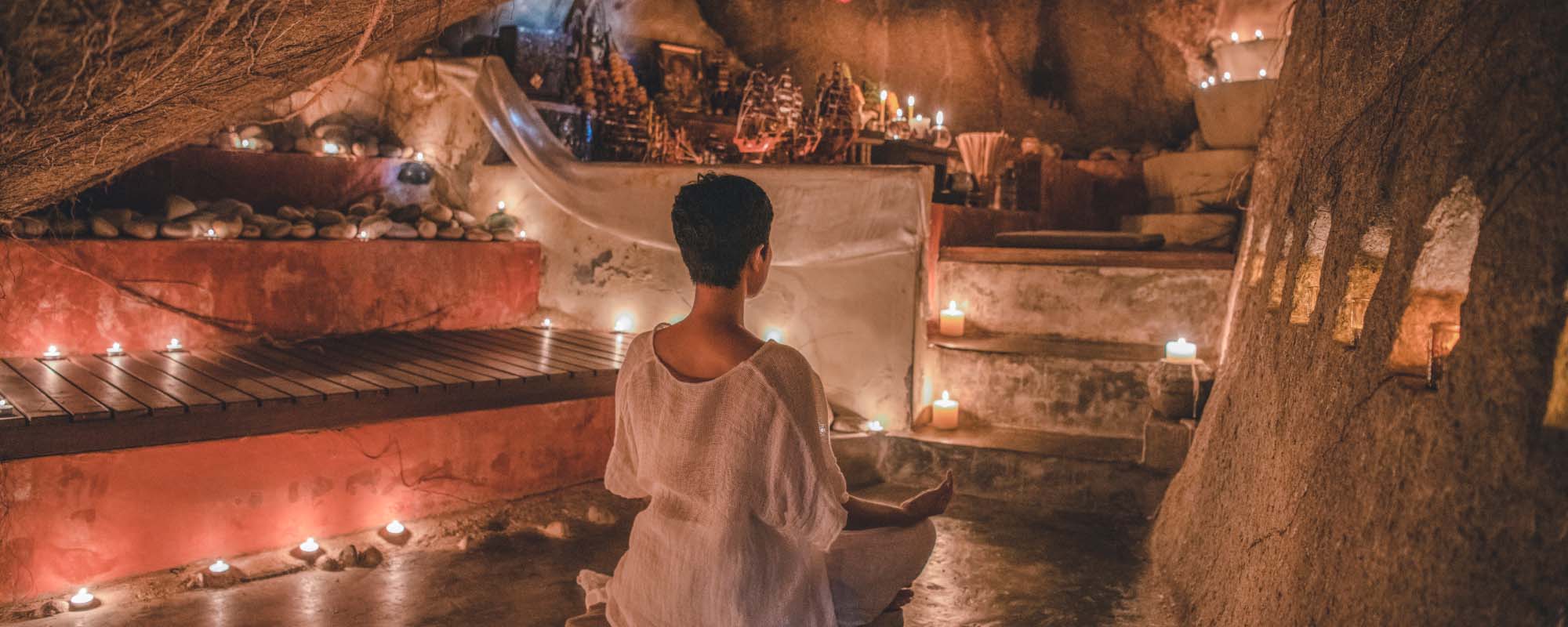 Kamalaya Experience
True healing comes from acceptance, not resistance. That's why at Kamalaya, we take a refreshingly liberating humanistic approach to wellness. With the absence of the strict controls and rigid rules, the guests can naturally let go and open up. Support, advice, and inspiration are always on offer, but it's the guests' innate wisdom that guides their experience.
While many guests come with a purpose or a goal in mind, Kamalaya remains flexible to their needs. It's not necessary to book a program; visitors can simply come for a relaxing, healthy holiday and enjoy the restorative environment and complimentary offerings like wellness consultations and daily holistic classes. Or choose from an extensive a la carte wellness treatments menu and personalized sessions.
As the days go by, the guests experience clarity of mind, upliftment of the mood, improvements of their physical conditions and increase of vitality.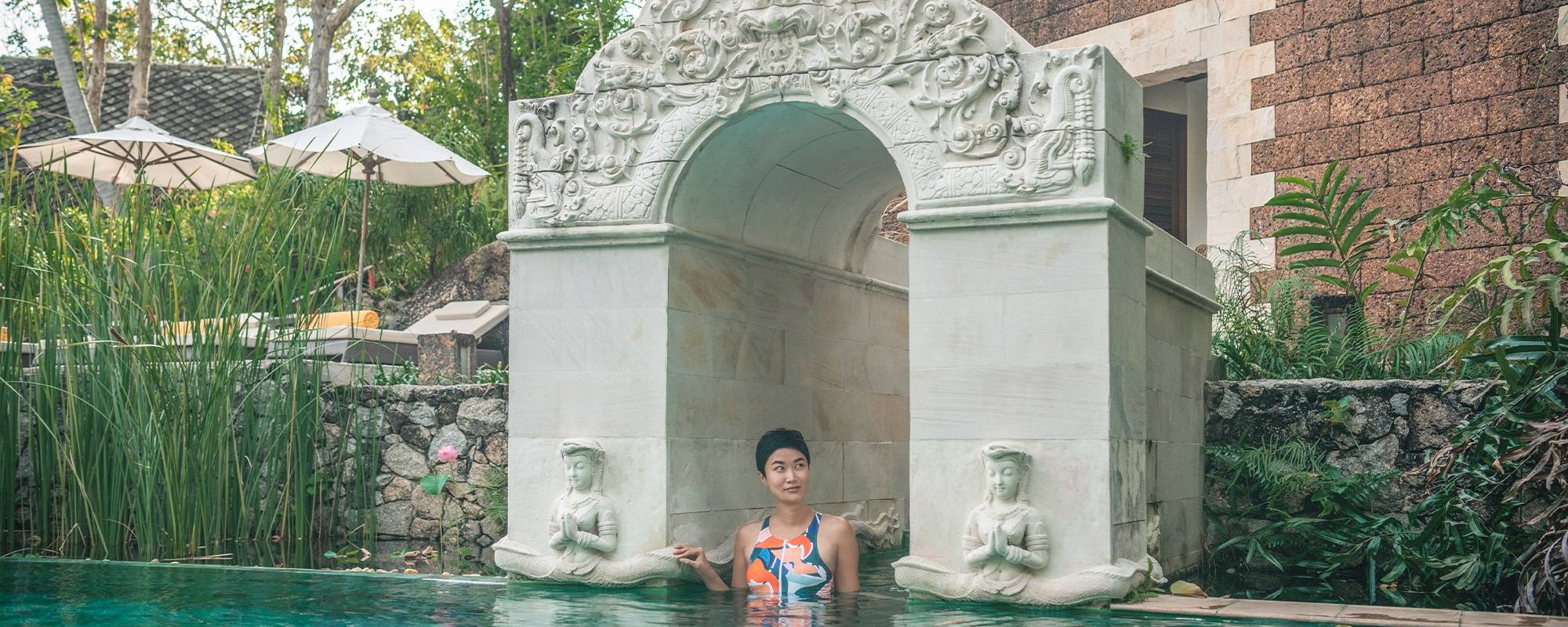 Kamalaya Lifestyle
For many the sprint-paced 'ASAP' world in which we live has disconnected us from each other, our own true and divine sense of self and the perfect simplicity of being present in our lives. At Kamalaya, being reconnected can be a sublimely life changing experience.
The Kamalaya lifestyle is relaxed, informal and heartwarmingly comfortable. The services and facilities are bound together by a welcoming community spirit and supported by the invigorating energies of nature, art, and healthy cuisine.
Nature is an ever-present part of Kamalaya experience, a sensory symphony that nourishes and nurtures. Beyond the improvements in health and wellbeing, the synergistic Kamalaya experience seems to take people effortlessly and spontaneously to unexpected levels of self-discovery and awareness.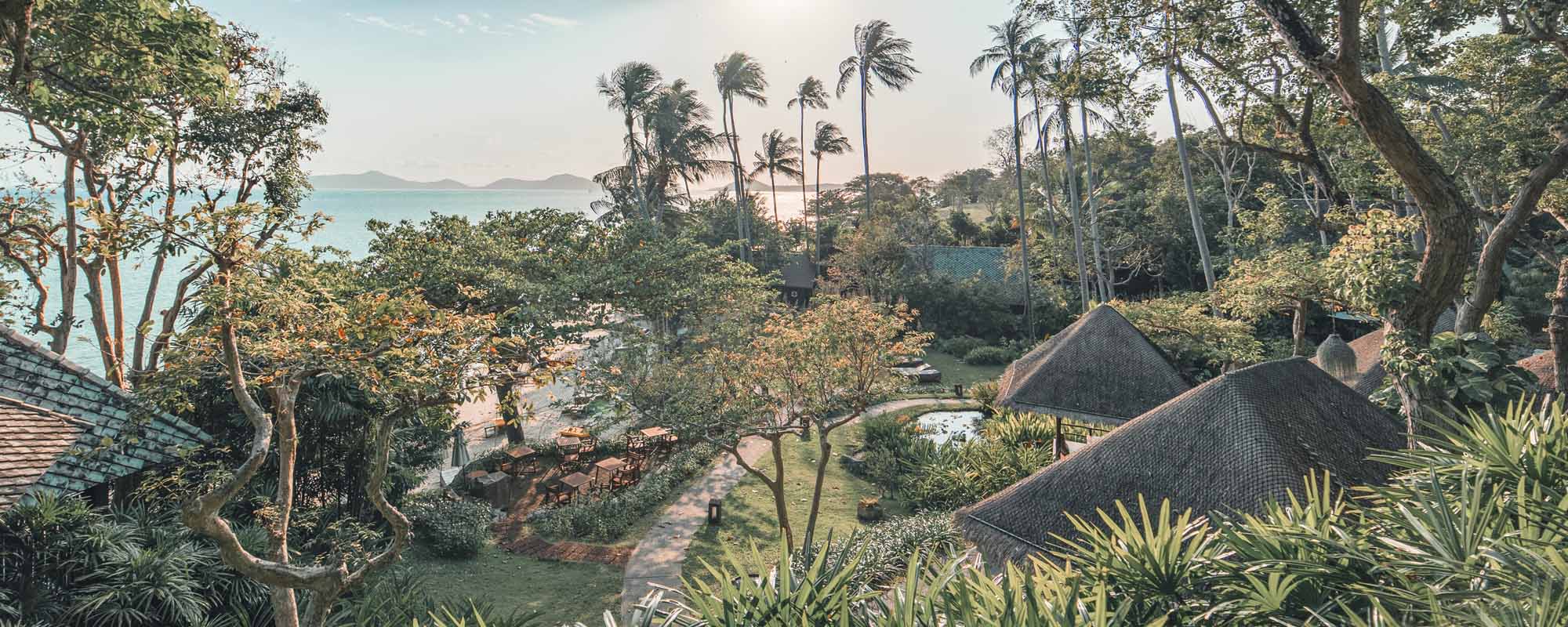 The Wellness Sanctuary and Holistic Spa
Integrating the beauty of the surrounding environment into its design, the Wellness Sanctuary features open air treatment spaces as well as deluxe air-conditioned suites. There are over 50 certified wellness professionals here, including naturopaths, doctors of traditional Chinese medicine, western medical doctors, registered nurses, nutritionists, life transformation experts, Ayurvedic and Thai therapists, fitness specialists and yoga, meditation, and pranayama teachers.
Kamalaya combines holistic medicine traditions from East and West to offer a menu of 70 plus therapies and treatments. Optional daily classes are open to all guests that range from Pilates, yoga, Qi Gong and meditation to Tai Chi and core fitness classes.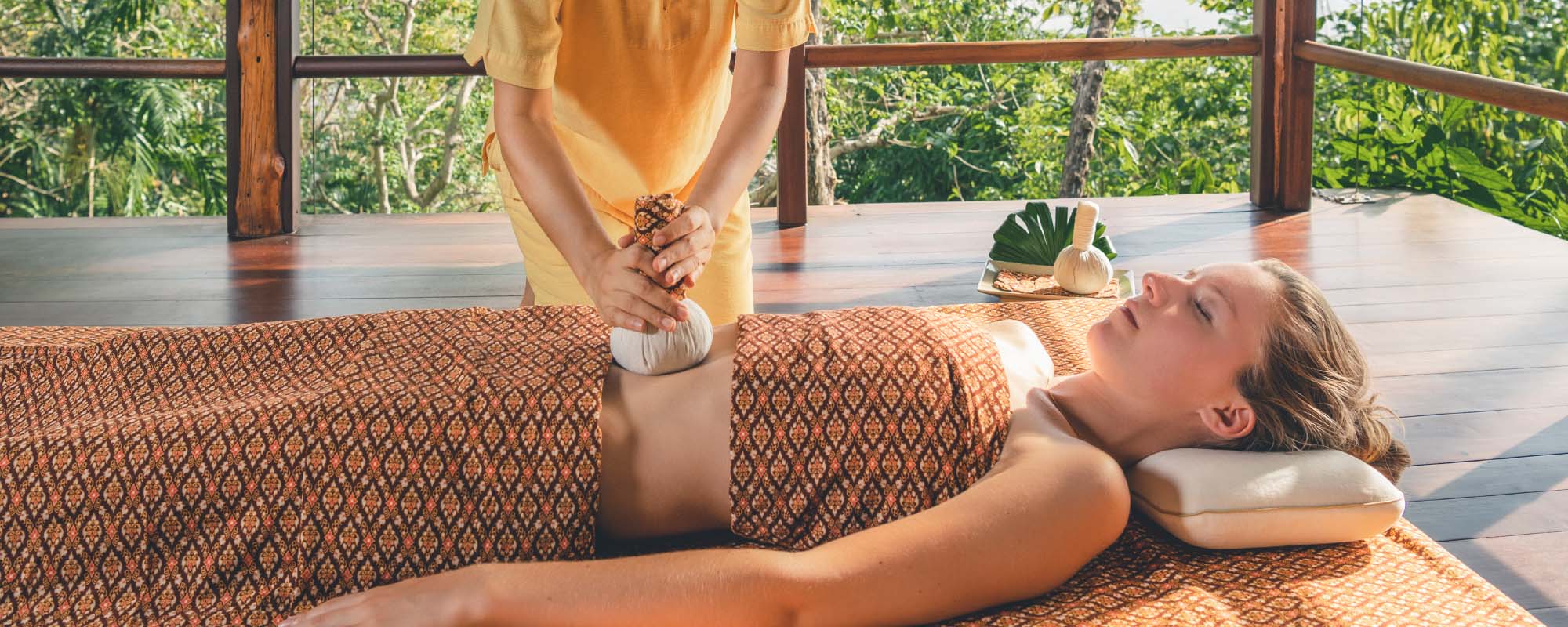 Tailor-Made Programs
While Kamalaya's Wellness Programs, including detox, stress and burnout, optimal weight, fitness, and yoga programs address most health and wellness goals. Some guests will prefer a tailored approach allowing them to achieve even more specific outcomes, adjust the intensity of the program, or perhaps focus on a particular modality. With the support and guidance of our experienced Naturopaths, you can co-create a wellness program that is a perfect fit for YOU.
As a first step, you simply need to book your accommodation. Your tailor-made wellness program will then be designed and quoted at your initial consultation. 
Healthy Inspired Cuisine
At Kamalaya, the cuisine is a fundamental component of the holistic health concept. The menus reflect Kamalaya's philosophy of healthy living and the celebration of different cultures, featuring fresh and healthy dishes with enough sumptuous twist to satisfy the most discerning palates.
Co-created by Karina Stewart, Kamalaya's founder and a doctor of Traditional Chinese Medicine, and the Kamalaya Chef, our healthy cuisine is influenced by Karina's wealth of knowledge in functional medicine and cellular detoxification. It is based on principles of Asian healing traditions, as well as the latest nutritional research.
The healthy, inspired cuisine is a fusion of Eastern and Western culinary traditions and menus include extensive vegetarian options as well as fresh seafood and poultry dishes. There are separate menus for those on Detox or Ideal Weight programs. Fresh juices, signature tonics, herbal teas and wines are also served.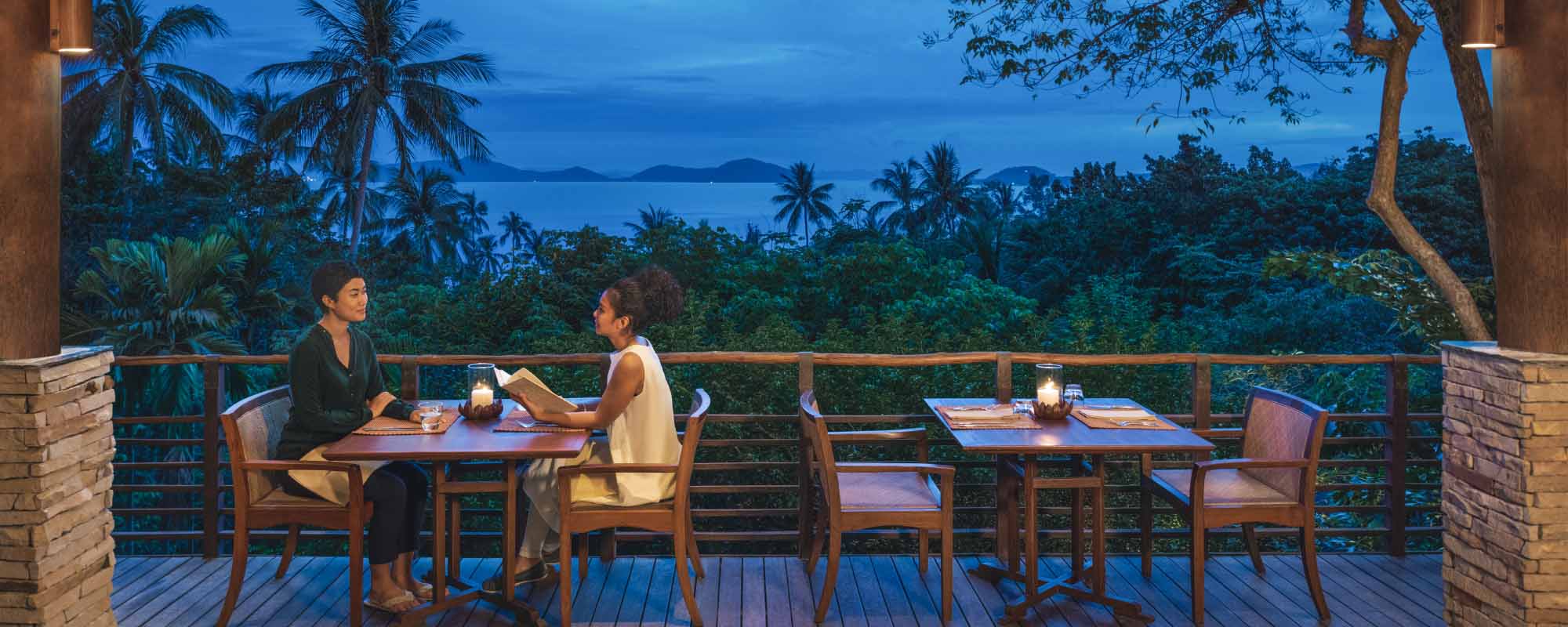 A Place to Feel at Home
Flowing down the tropical hillside and overlooking the Gulf of Thailand and outlaying islands, Kamalaya's accommodation options range from cozy Hillside Rooms to open Suites, spacious Villas, and private Pool Villas.
Kamalaya incorporates the surrounding landscape into the simple elegance of its architecture and design. Buildings are nestled amidst ancient, granite boulders, streams, and tropical vegetation, with existing rocks and trees as defining elements for many of the structures.
Asian textiles and carefully selected art pieces, combined with modern amenities, create comfortable, serene, and elegant interiors.
Plan Your Wellness Retreat
If you are unsure about which program to select, please click here to schedule a 15 min complimentary consultation with our Naturopath.
To plan your stay at Kamalaya from outside or within Thailand, please contact reservations@kamalaya.com or call +66 7 7429 800.