EXECUTIVE TEAM RETREAT AT KAMALAYA
A RETREAT TO CATALYSE LEADERSHIP TEAMS THROUGH THREE MUTUALLY SUPPORTIVE ELEMENTS

The Kamalaya 5-night / 6-day Executive Team Retreat is designed to revitalise and nurture the body, clear and reset the mind and provide the foundation for better health, team dialogue and collaboration. This retreat is specifically designed for groups, aiming to help executives increase their positive energy and achieve a profound impact on their psychological wellbeing. Experienced holistic wellness practitioners and an expert functional medicine team extend personalised support to each participant. Come to Kamalaya to explore a new way to live fully, discover and embody your life's potential.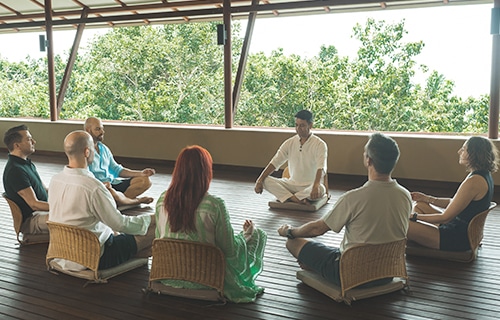 Connecting Mind and Body
Rejuvenate your team's energy through embodiment and immersive activities. You will learn to positively support and challenge one another, to explore new areas of innovation and potential.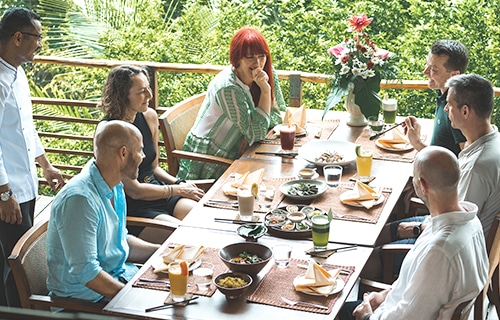 Resetting Through Nutrition
The retreat will focus on optimal nutrition, health and wellbeing awareness. Our approach helps to quickly restore positive energy and start leaders on a lifelong path to wellness.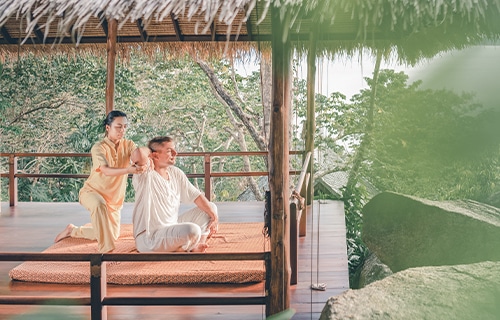 Following a Personalised Program
The focus on your health and wellbeing allows you to reconnect with your inner strength and lay the foundations for a calmer and more resilient state of mind. With attention to health and balance, the work of focusing on possibilities begins.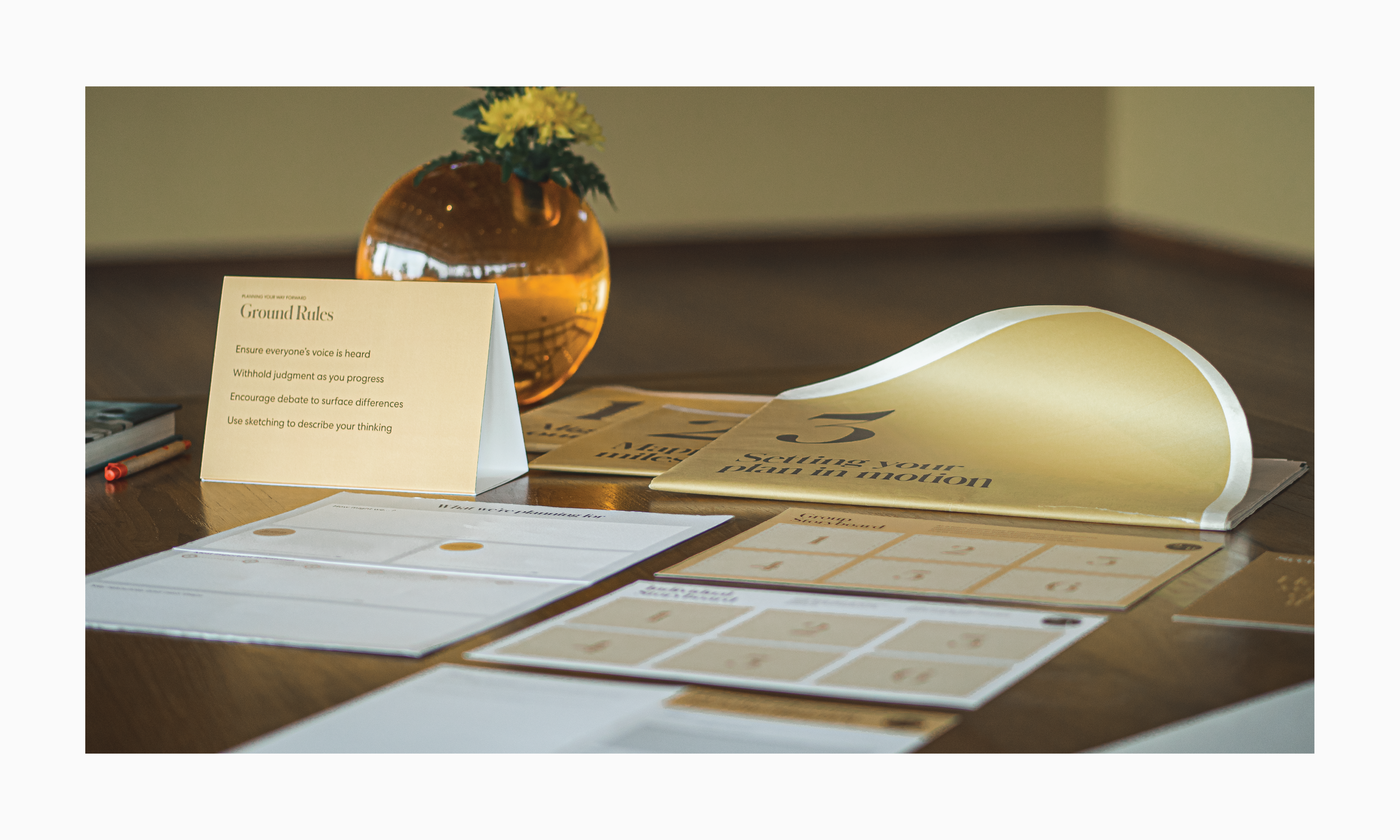 APPLIED CREATIVITY: THE BENTOBOX
Based on SYPartners' 25 years of experience helping some of the world's most successful companies innovate, The BentoBox approach helps teams work through challenging moments on their innovation path.
The sessions are designed to adjust to the issues and relationships specific to the participating team to generate insights. As these outcomes ignite more ideas, the team will come closer to the original team and organisation-specific innovations.
The self-paced experience includes methodologies that have been created by global experts in behavioural science, business, cultural transformation and innovation. A guide helps your team determine the best path for your team through The BentoBox system.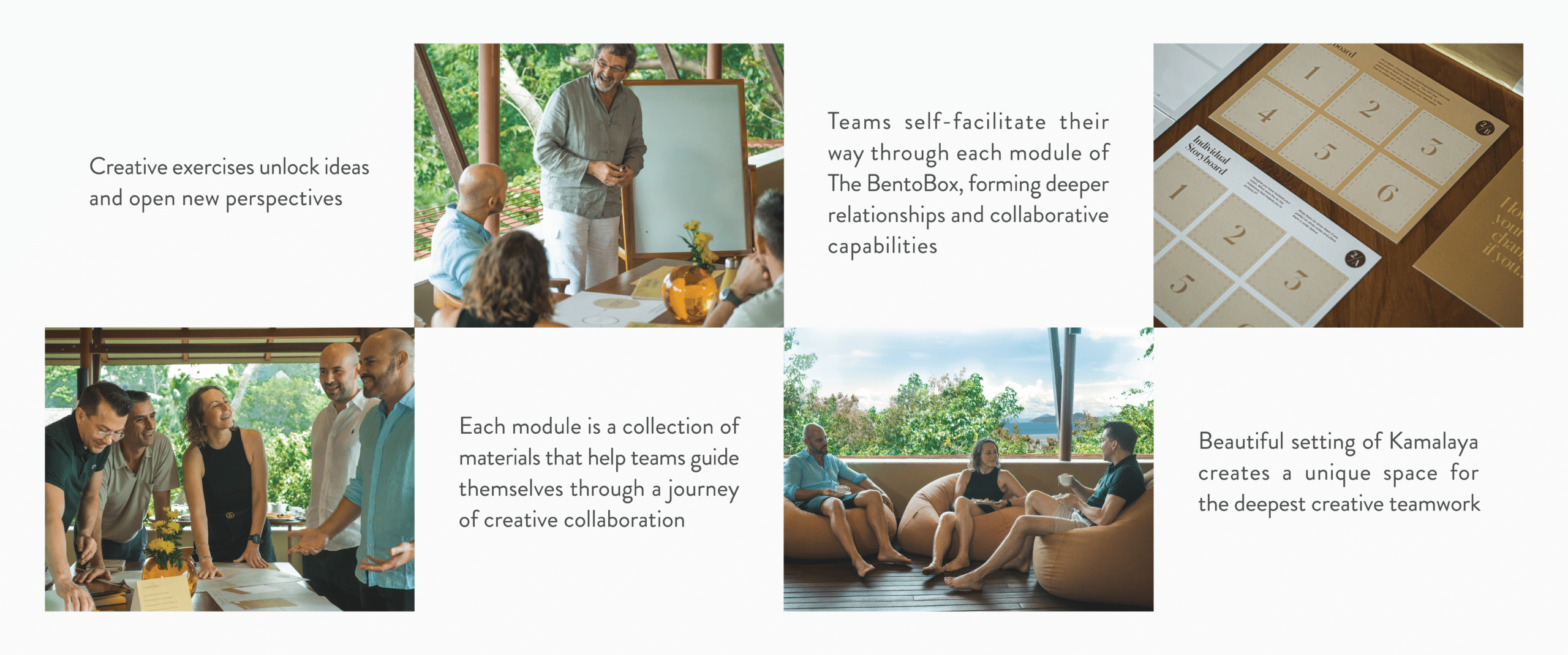 FOUR PATHS THROUGH THE BENTOBOX SYSTEM
Each path helps a team address critical moments of exploration and innovation. As team members experience the benefits of their personalised wellness programs and integrated mindfulness practices – rejuvenation, energy, balance, clarity and calm – they notice the impact this has on their collaborative The BentoBox work. They leave equipped with new ways to collectively explore ideas and emotions as well as deeper team resilience.
Path 1:
Reground in your purpose, values and strategies
Imagining Bold New Futures
Planning Your Way Forward
In these modules, you can explore opportunities, think through a shift in direction or strategy, clarify what it will take to turn vision into reality and align on the next steps.
Path 2:
Rebound from a setback and accelerate a new path forward
Resetting and Going Again
Finding a Rare Aha
In these modules, you will find new sources of energy or creativity, clarify the next steps after a moment of failure, transition or low morale; expand your team's sense of possibility and seek new ways to move forward.
Path 3:
Get unstuck from current ways of thinking and explore future possibilities
Seeing in New Ways
Generating Powerful Ideas
In these modules, you will reframe problems, shift perspectives, surface unexpected approaches to existing challenges by enhancing creative problem-solving and pushing beyond familiar patterns of thinking.
Path 4:
Shift from fixed mindsets to testing the viability of new ideas
Uncovering Your Bias
Prototyping
In these modules, you will find ways to accelerate your work. Grapple with options and align in a clear direction, then take your idea into form and test concept viability.