KARINA STEWART AND JOHN STEWART
Kamalaya is an expression of John and Karina Stewart's life experiences and their desire to serve and inspire others. The idea for Kamalaya was inspired by the 16 years John spent devoted to a life of service and spiritual studies in a Himalayan community and Karina's 22 years in the study and practice of diverse Asian healing and spiritual traditions, including her background as a doctor of Traditional Chinese Medicine.
Karina is the creative force behind Kamalaya's integral health programs and the inspiration for its ongoing evolution. John continues to guide the development of Kamalaya's vision and services in his role as Chairman.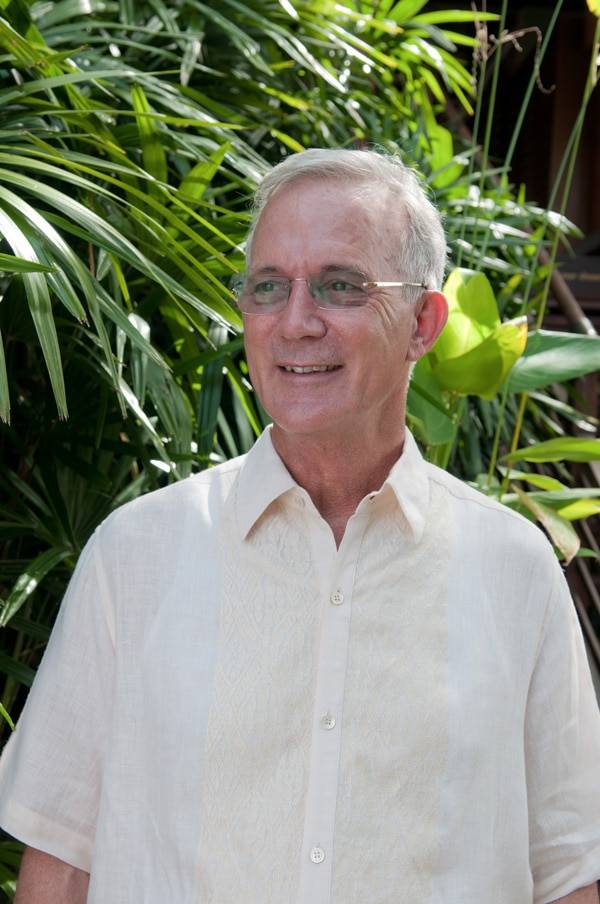 JOHN STEWART
FOUNDER & CHAIRMAN 
John Stewart is one of the founding partners and key visionaries behind Kamalaya Koh Samui. His first large scale project, Kamalaya is inspired by his dedication to a life of service and his wife Karina's passion for health and wellness.
A former art dealer, John was introduced to Asian philosophy and spirituality at the age of fifteen. He left home at age 16 and after 7 years in North America and Europe, he arrived in the jungles of northern India. He spent the next 16 years living there under the tutelage of a Himalayan yogi master, helping to build and develop a renowned Himalayan ashram. Many years spent in a traditional yogi lifestyle taught him the values of truth, simplicity, love and sanatana (eternal) dharma, in addition to patience and discipline.
A regular visitor to Thailand since 1977, John returned to Thailand in 2000 with health problems. He was drawn by the healing nature of Koh Samui, and stayed four months to rest and regain his health with the help of the local herbs and his wife, Karina. Kamalaya's location – then a densely forested piece of vacant land – and the synergy of the ancient, granite boulders, high cliffs, lush vegetation and virgin coastline immediately inspired him. He was especially drawn to the cave that is situated at the heart of Kamalaya, once used as a place of meditation and spiritual retreat for a lineage of Buddhist monks.
John's defining view of business as a medium of cultural exchange, and in this sense worthy only of projects that 'make a difference', is central to Kamalaya's creation. Kamalaya unfolds from a learned truth – that happiness comes from giving – and combines John's wish to both communicate spiritual teachings in a way that is easily understood, and share with others the healing power of nature.
In John's own words, "Kamalaya was created to offer a nurturing environment to guests, so that people feel immediately intrigued, full of excitement, and at the same time welcomed, comfortable, and at ease, like they are in a magical little village." It represents an unprecedented and life-affirming realm where ancient wisdom can be enhanced with the latest innovations in alternative and contemporary health care, to offer healing in the broadest sense, encompassing heart, mind, body and spirit.
John continues to guide the development of Kamalaya's vision and services in his role as Chairman, through an operational management team responsible for its implementation.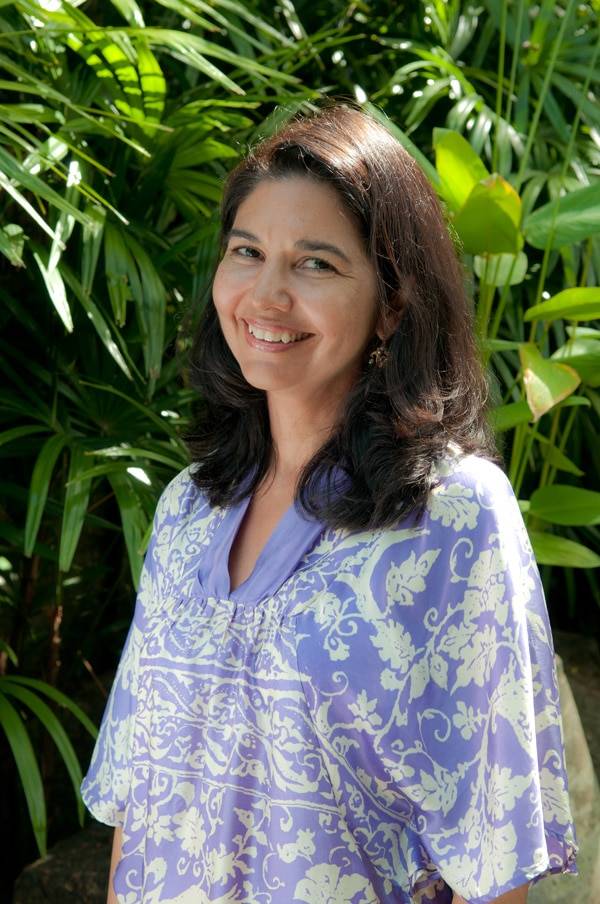 KARINA STEWART
FOUNDER & CHIEF WELLNESS OFFICER

Karina Stewart, as a founding partner and Chief Wellness Officer for Kamalaya, is committed to creating a place where healing and harmonious transformation can flourish. Born and raised in Mexico until she was 15 years old, Karina's life journey has been greatly influenced by her mother's interest in natural healing, meditation, yoga and spirituality. From the age of 14, when she began meditating and exploring Asian spiritual philosophies, Karina's heart was opened to an existence of devotion and self discovery.
Karina has twenty-two years of experience in the study and practice of diverse Asian healing and spiritual traditions. Her academic background includes a Master's degree in Traditional Chinese Medicine from Yo San University in California, with internships in Japan and China. Earlier studies include a B.A. from Princeton University in cultural anthropology and Asian religions. Her training extends to structural therapies such as Hellerwork and Cranial-Sacral Manipulation, yoga and Taoist philosophy and practice.
Prior to Kamalaya, Karina founded a health centre in Kathmandu, Nepal, where for seven years she practiced Oriental Medicine and produced a range of Chinese herbal products. Following this period she collaborated on a research project in California with Dr. James Dahlgran, expert in environmental toxicology and founder of the B Well Centre, and Dr. Maoshing Ni, founder of the Tao of Wellness, to develop and test medical detoxification protocols combining modern medicine, Traditional Chinese medicine and Naturopathy.
In California, Karina also designed and directed a medical detoxification program at the Hall Centre and facilitated her 'Awakening' retreats in several cities, which focussed on cellular detoxification and purification practices from both Eastern and Western traditions.
Karina's vision is behind Kamalaya's integral wellness programs that aim to access the inner healing power within each individual and support a harmonious integration of heart, body, mind, and spirit.