Quick and Healthy Breakfast Recipe
This delicious homemade rendition of Kamalaya Koh Samui Wellness Sanctuary & Holistic Spa's breakfast cereal is a cupboard staple and a delicious way to embrace whole being wellness.
It contains all the staples including oats, hazelnut, raisins and honey with the added fresh seasonal fruits, almond milk and other superfood supplements.
Whether you're rejuvenating at your wellness sanctuary in Thailand, or have a busy day in the office ahead, this recipe releases energy slowly and provides healthy oat fibres and essential fatty acids like Omega 3 which aid in reducing inflammation and cardiovascular system support.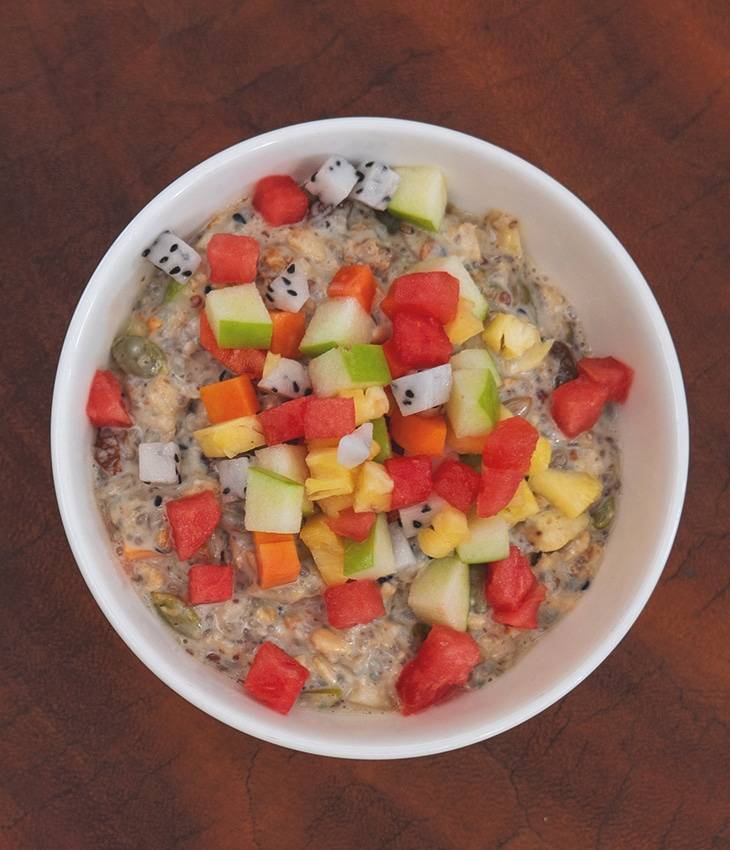 Since time began, people have been looking for the secret to living a long and healthy life. Only a few generations ago, the thought of living to the age of 90 was an aspiration.
RECOMMENDED WELLNESS PROGRAMS AT KAMALAYA