HOW TO GET TO THAILAND: SAMUI SANDBOX SCHEME EXPLAINED
October 2021 – Thailand welcomes back international travellers and begins to reopen to the rest of the world, Koh Samui celebrates being voted as one of the Top 25 Islands Around the World by readers of influential Travel + Leisure magazine. As the only island in Thailand to be ranked in the list, it makes it even more special.
And it's not just the island of Samui winning awards – Kamalaya has been recognized as The Best International Wellness Retreat by Travel Play Live Magazine Reader's Choice Awards 2021, while the Condé Nast Traveler Reader's Choice Awards 2021 placed Kamalaya in the Top 40 Spa Resorts in the World.
Even more recently, on 11 October Kamalaya Koh Samui received the highly prestigious National Kinnari Gold Award in the Wellness Retreat category at the 13th biannual Tourism Authority of Thailand (TAT) Awards for the second consecutive time. The ceremony recognises the best in Thailand's travel industry for their excellence in delivering remarkable service and experience to local and international tourists.
Now that fully vaccinated international arrivals can fly direct to Koh Samui without quarantine amid more relaxed regulations, there has never been a better time to stay at Kamalaya for a much-needed wellness retreat.
If you haven't made plans to travel to Thailand yet, it is a good time to start planning so you can move into the new year fully refreshed and energized. The Samui Sandbox scheme is what many of our loyal international guests have been waiting for. The process is simple and reliable, allowing you to travel with confidence and peace of mind. Our dedicated reservations team are monitoring all the recent developments on travel regulations and are happy to assist and help arrange the required paperwork for your stay at Kamalaya.
Meanwhile, continue reading this article to understand everything you need to know to book your trip to Thailand.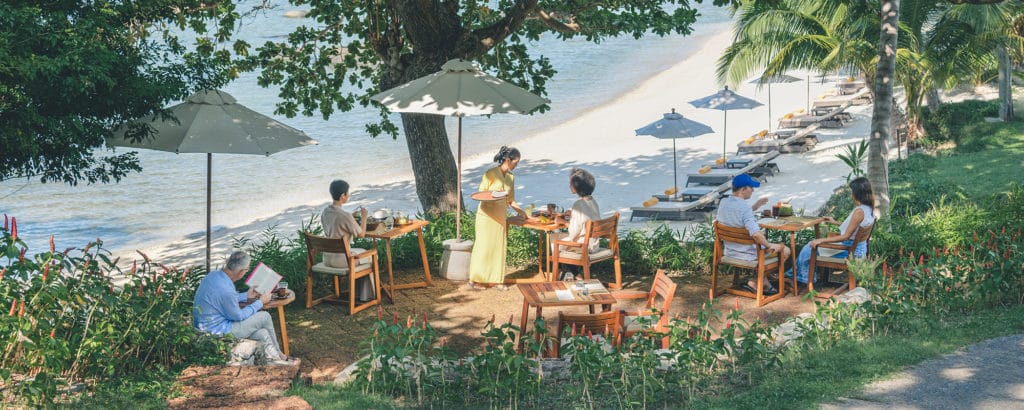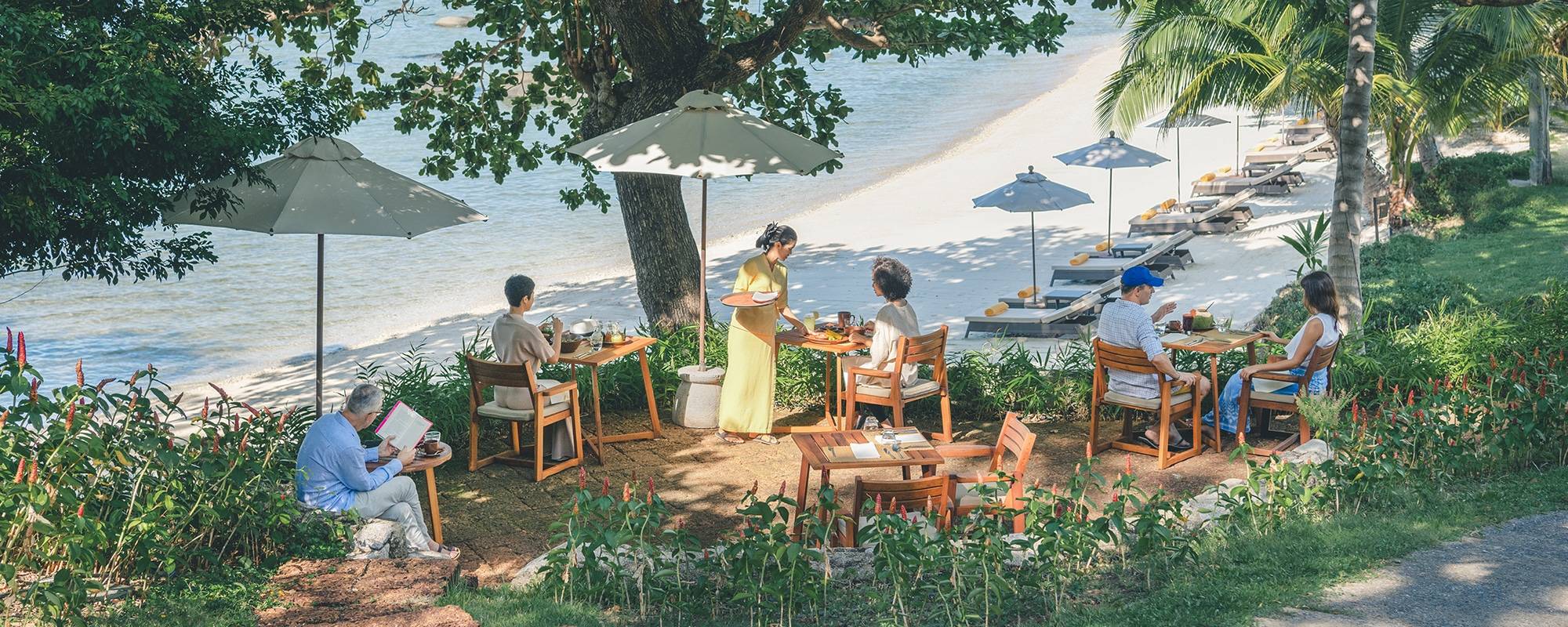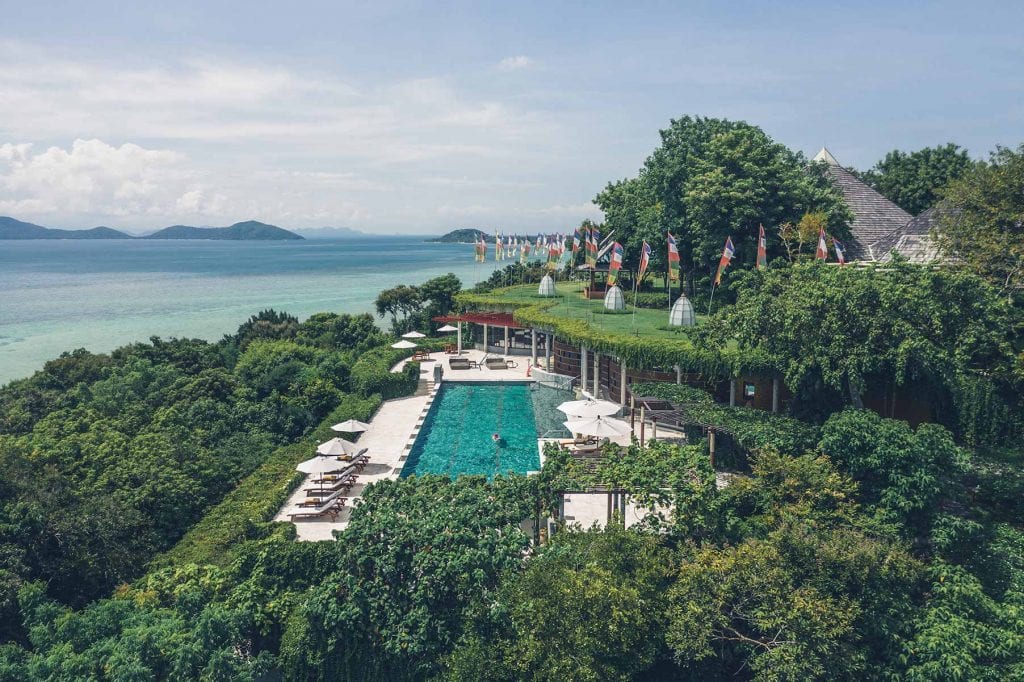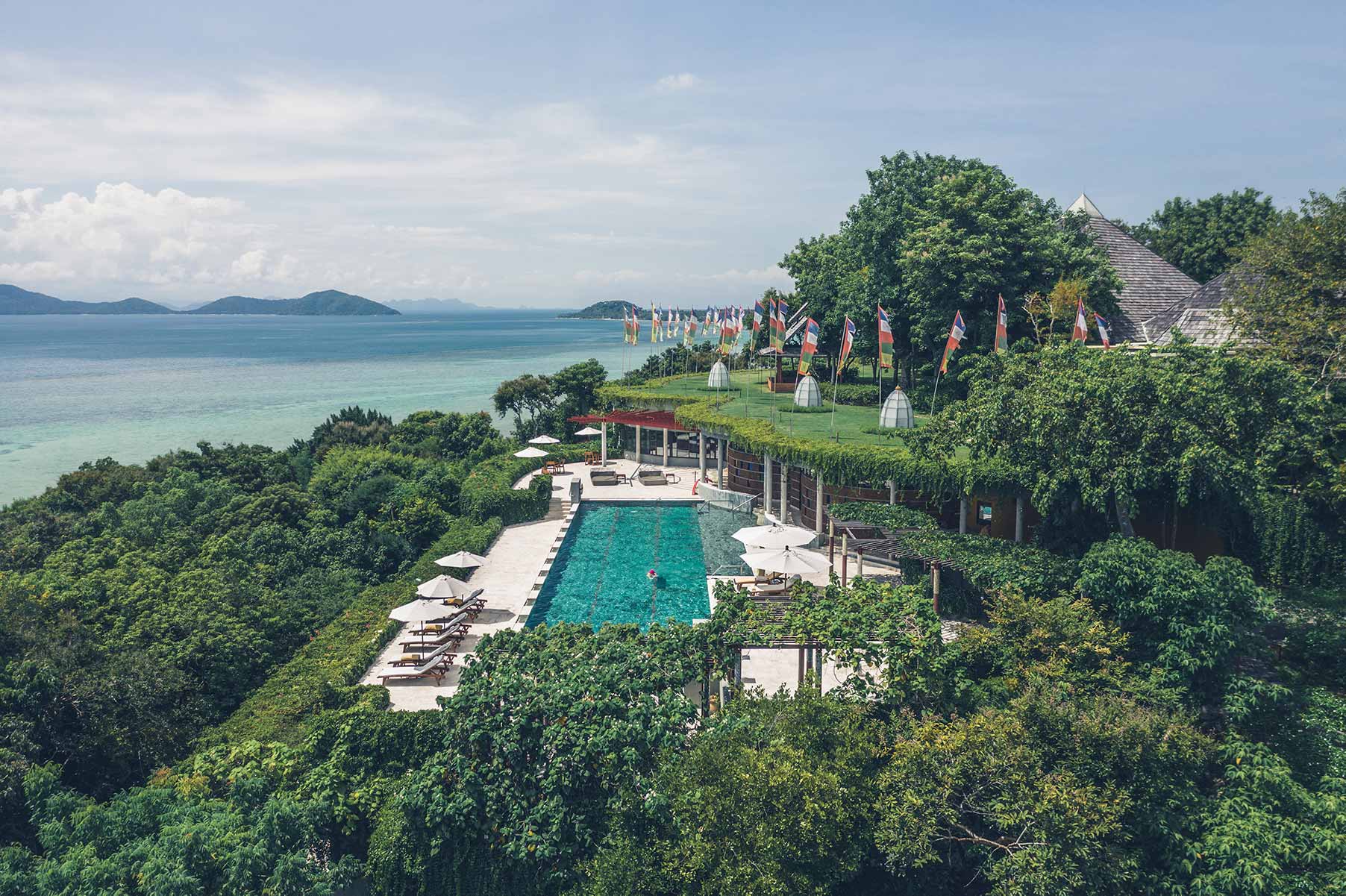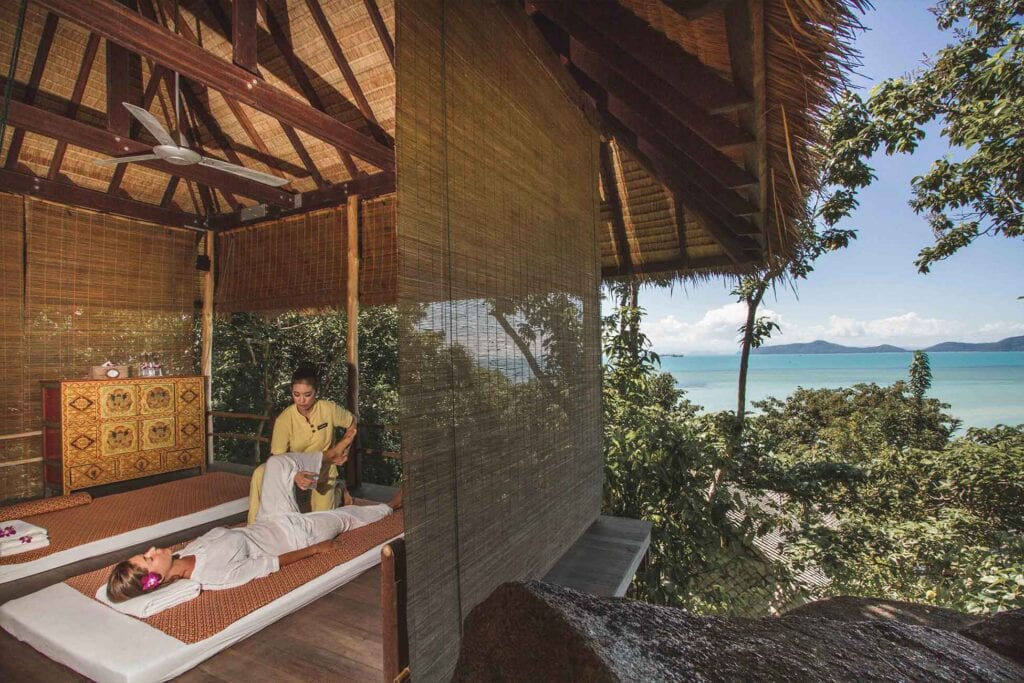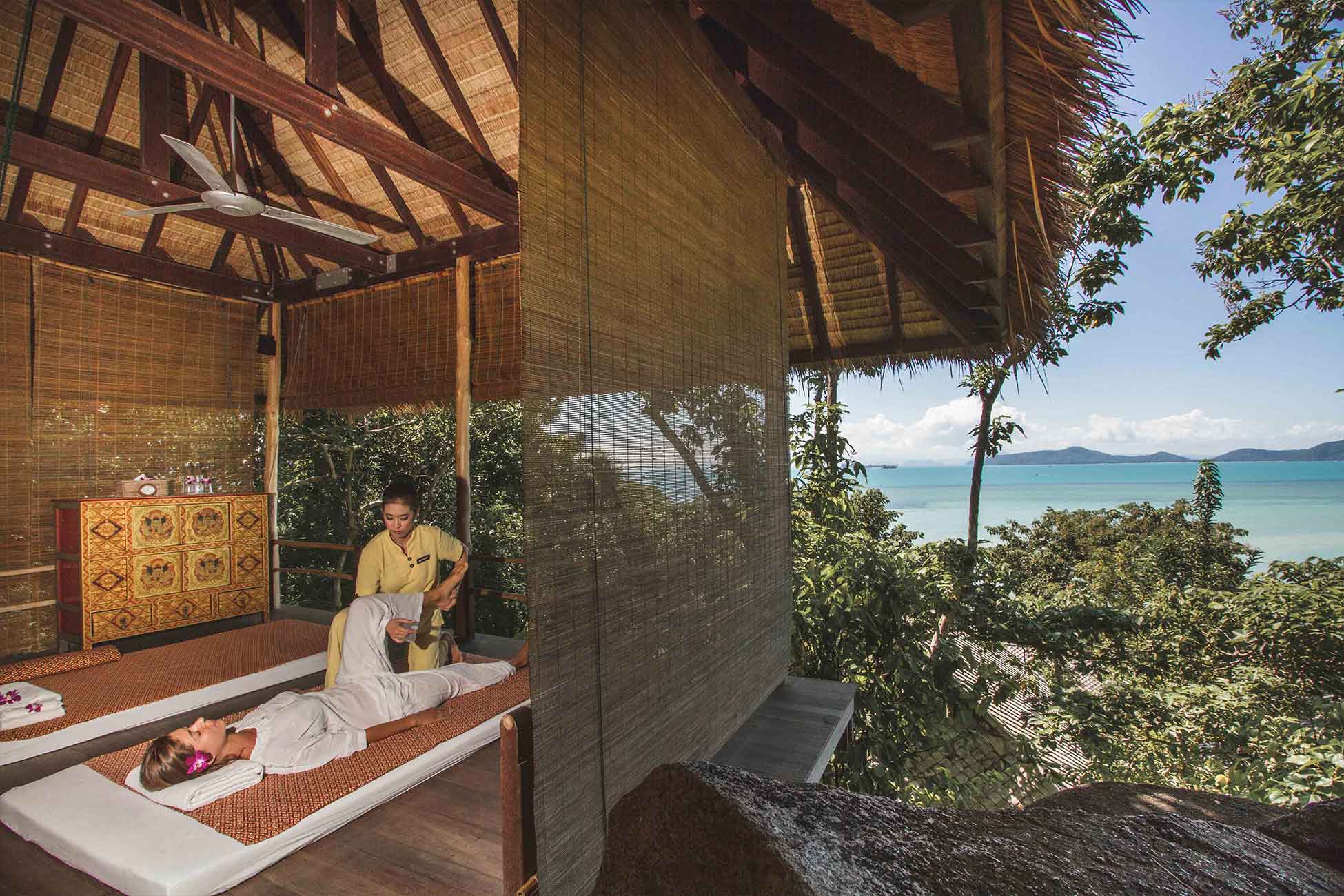 Before you leave:

All travellers must be fully vaccinated by an approved vaccine not less than 14 days before date of travel. Most common vaccines are accepted in Thailand, a combination of different vaccines is also accepted provided that the period between the 1st and 2nd dose is in accordance with manufacturer of the first dose. And children below 18 years old do not require proof of vaccination but must be travelling with fully vaccinated parent or guardian and show a negative PCR test result.
You will need your COVID-19 vaccination certificate on e-Health Passport and 'ThailandPlus' mobile application and health insurance that covers COVID-19. You will also need a Certificate of Entry (COE) before applying for your visa. The administrative preparation required will vary slightly depending on which country you are in. Our reservations team at Kamalaya are available to make this process stress-free and make sure your documents are correctly in place.
All travellers are required to show a negative PCR test result on arrival taken no more than 72 hours before travel.
Travelling to Koh Samui:

With your documents prepared, travelling will be seamless. You can fly direct to Koh Samui or via a simple connection in Bangkok. We will collect you at Samui International Airport and bring you straight to Kamalaya.
As part of ongoing efforts to maintain the highest of safety standards in the tourism industry during COVID-19, visitors must stay in a SHA+ hotel (Amazing Thailand Safety and Health Administration). Kamalaya is a SHA+ retreat, so you can arrive directly to our wellness sanctuary.
Within the first seven days of arrival, visitors to Thailand are allowed change hotel up to three times. All must be booked prior to arriving in Thailand.
During your stay:

Under the Samui Sandbox scheme, all travellers must twice undergo a PCR COVID-19 test at their own expense (TBH 5,200 for two tests, per person). The first test is done on arrival at the airport, and the second one can be arranged on day five or six at Central Festival shopping mall or Samui Hospital. Our team can arrange your booking and transfer. After the first PCR test, you must wait in your room for its results to come through. The results usually take just a few hours, and not more than 24 hours. While waiting for your results, you can relax after your flight and enjoy our outstanding in-room-dining service.
As soon as your negative results are received, you can embark upon your wellness programme and enjoy full use of Kamalaya's beautiful facilities within the lush grounds. The pools and dining outlets are open, the full range of wellness and fitness facilities are operational, and our team is waiting to welcome you back. As the whole of Koh Samui is the 'sandbox', you may also take trips exploring the island if you wish.
Restaurants and other establishments on Koh Samui can serve alcohol under the new Vaccine Green Zone programme in which all staff and patrons are vaccinated.
Transportation is controlled, during the first couple of days, guest will have to use approved transportation or tour companies only. Kamalaya's transportation is approved, and we will be happy to arrange your transfers if required. After your first negative test results, you can also rent private vehicles.
For inter-island travel, to Koh Phangan and Koh Tao, only approved boats from approved ports can be taken. Our team can help with this too.
Local family, friends, and outside guests are allowed to stay with registered guests in hotels if they have been fully vaccinated and have tested negative within 72 hours.

Onward travel:

As Kamalaya is a SHA+ facility, once you have been with us for seven days you are then eligible to travel outside of Koh Samui to other provinces within Thailand. Guests will have to show the two negative PCR test results at check points.
If you wish to stay in Thailand for less than seven days, you must depart Thailand from Koh Samui or Phuket international airports only. And all flights must be booked prior to arriving in Thailand.
Depending on where you are going after Thailand, you may or may not be required to do quarantine on your return to your next destination. Please check with your local embassy what are the rules because they can be subject to change. At the time of writing, we are aware that most of the countries in Europe, UK and USA, do not mandate quarantine upon return from Thailand.

Kamalaya offers the opportunity to deeply reconnect, reset and rejuvenate that so many people currently need. Since the global pandemic took hold, the holistic wellness programmes at Kamalaya Wellness Sanctuary & Holistic Spa are more significant now than ever before.
After more than 18 long months of isolation, we are delighted to have finally arrived at an important milestone with a travel route for international visitors that feels easy and reliable. A richly rewarding holistic wellness journey awaits you at Kamalaya.
For further information please refer to our continually updated FAQ page, visit https://www.visitsamui.org/samuiplus or contact our reservations team. Bookings can be made here. If you would like assistance in selecting your wellness program most aligned with your health goals, we can arrange a complimentary 15-minute consultation with one of our expert wellness consultants via telephone or Zoom.
We hope that we have given you enough reason to start planning your next stay with us and we look forward to welcoming you back at Kamalaya very very soon!
INTRO TO DETOX WELLNESS PROGRAM
at Kamalaya Koh Samui
Explore the fundamentals of detoxification along with delicious and healthy Detox cuisine as well as a range of holistic therapies for cleansing the body, mind and spirit.
Choose from 3 or 5 days
BOOK A WELLNESS CONSULTATION WITH KAMALAYA NATUROPATH

on Kamalaya Connect
These sessions provide an opportunity to discuss any wellness concerns, as well as review your health goals, medical conditions and reports in complete confidence.
US$ 94
45 minutes
Stress can cause both mental and physical symptoms. The effects of stress are different for different people.
RECOMMENDED WELLNESS PROGRAMS AT KAMALAYA