An essential part of your journey to whole being wellness starts with detoxification.
Detoxification refers to the body's ability to neutralize and safely eliminate harmful chemicals and unwanted substances from the body. It is a physical fresh start – returning your body to its canvas-like state.
It's an organic cleansing to help you achieve your wellbeing and at Kamalaya Koh Samui Wellness Sanctuary & Holistic Spa we have created an environment that supports you at every step of the process.
Detoxification works primarily through the elimination of toxins through body processes – perspiration, bowel, digestive and other functions. There are two core approaches to holistic detoxification at Kamalaya. It starts with internal system cleansing, supported by nutritional management.
Some of the therapies we recommend at our wellness retreat designed to support internal cleansing include:
Colon Hydrotherapy aids in the removal of plaque and waste matter that may have accumulated over many years, creating blockages and sluggishness in our digestive system. Removal of this plaque enhances liver function and detoxification, improves lymphatic and capillary function and allows nutrients to be absorbed more efficiently.
The Far Infrared Sauna purifies the body and reduces heavy metal accumulation. It deeply cleanses the skin and promotes skin cell regeneration whilst unburdening the body of toxins.
Chi Nei Tsang (Taoist abdominal massage) is excellent for digestive support and for nurturing the health of the internal organs.
The Lymphatic Drainage Massage encourages the movement of lymph fluid to support in efficiently eliminating waste products. Lymphatic drainage may be particularly beneficial in addressing water retention, detoxification and weight loss.
Our Oriental Herbal Detoxifying Body Scrub & Wrap uses oriental herbs to gently exfoliate the body followed by an invigorating wrap using Thai White Mud. It is recommended for relief of water retention, sluggish circulation, muscular problems and detoxification.

With regard to supportive nutrition, the most current research shows that in-depth cellular detoxification of the body requires these vital nutrients, a notion that we support at Kamalaya Koh Samui Wellness Sanctuary & Holistic Spa.
Kamalaya emphasises the role of wholesome food, as dietary habits play an important role in preventative and curative aspects of health. Our menu features an expansive selection of delicious plant-based delicacies that are light, and freshly prepared and are designed specifically with detox in mind.
We also pay close attention to the role of drinks and hydration in the detoxification process, and we have curated a menu of beverages to support the elimination of toxins from the body and replenishment of essential hydration.
Our cooking classes and expansive library of Kamalaya recipes ensure that your detox process is supported long after you've left our wellness retreat in Thailand. For more information about our most comprehensive detox program, please click here.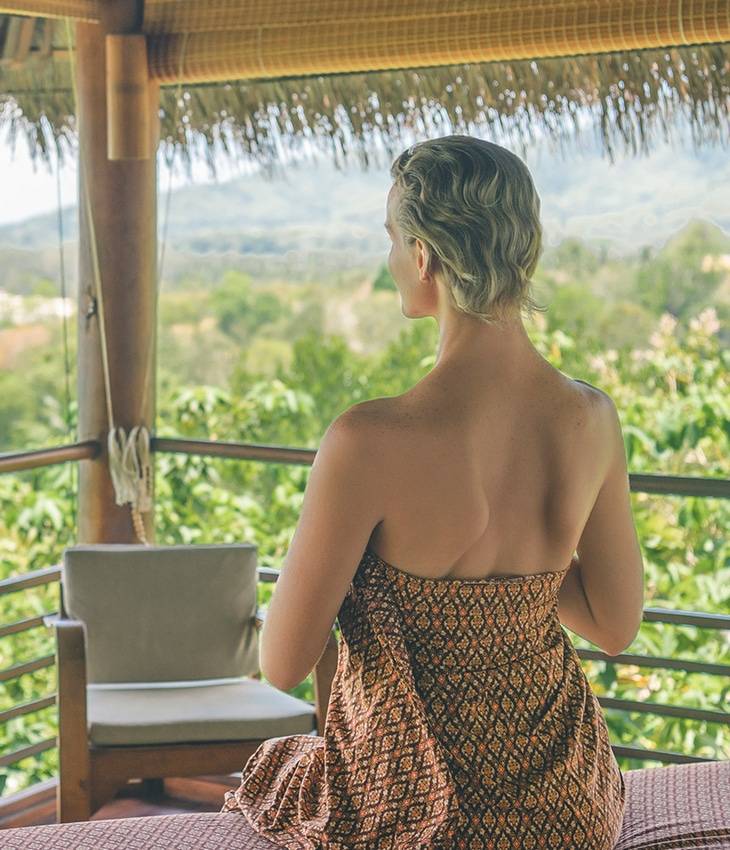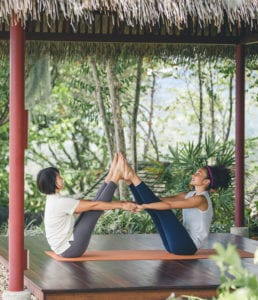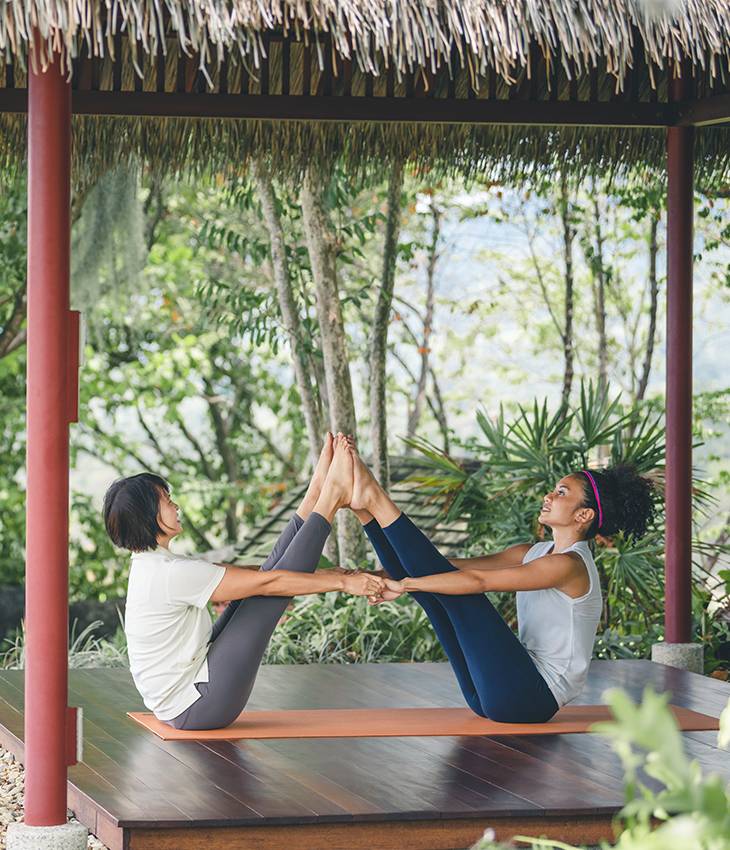 Asana is Sanskrit for "seat". It is no accident that this word be chosen to describe the "posture" of Yoga.
RECOMMENDED WELLNESS PROGRAMS AT KAMALAYA