Once you've decided that your body needs a detox, the question is how? There is a collection of key components to any detox regime, the most important of which are diet, giving your body the time it needs to rest, and helping it to cleanse your tissues with therapeutic treatments.
As far as your diet, the basic guideline here is that during any detox program your body wants wholesome, natural, nutritious foods that are easy to digest and organic whenever possible. At Kamalaya the detox menu features a broad array vegetable and fruit selections, relying on Thailand's abundance of flavorful spices and the menus devised by Kamalaya co-founder Karina Stewart, a nutritionist and doctor of Traditional Chinese Medicine. The principle behind Kamalaya's detox cuisine is to make so many delicious and satisfying detox options available that it becomes easy to make healthful choices. We help you take it home too, with cooking classes offered at the resort and a collection of menus and recipes available for you to try at home.
All the healthful entrees in the world are no good, however, if you don't give your body the down time it needs to relax and refuel in order to eliminate the toxins storing in your tissues. So you'll need to set aside time without outside stimuli such as your work, smart phone and tablet. When Kamalaya guests do this, they find their bodies more than ready to do their part. They also praise the detox programs for the ability they provide for you to reconnect with yourself, to remember what's important in your life, with your health being at the top of that list. But down time at Kamalaya Wellness Sanctuary and Spa on the island of Koh Samui in Thailand is nothing less than pure pleasure, with improvement in your mental, physical and spiritual health the natural result.
Finally, Kamalaya offers a collection of wellness therapies designed to boost the effectiveness of your detox, ranging from various forms of massage and colon hydrotherapy to ayurvedic treatments and body scrubs. For more information Click Here.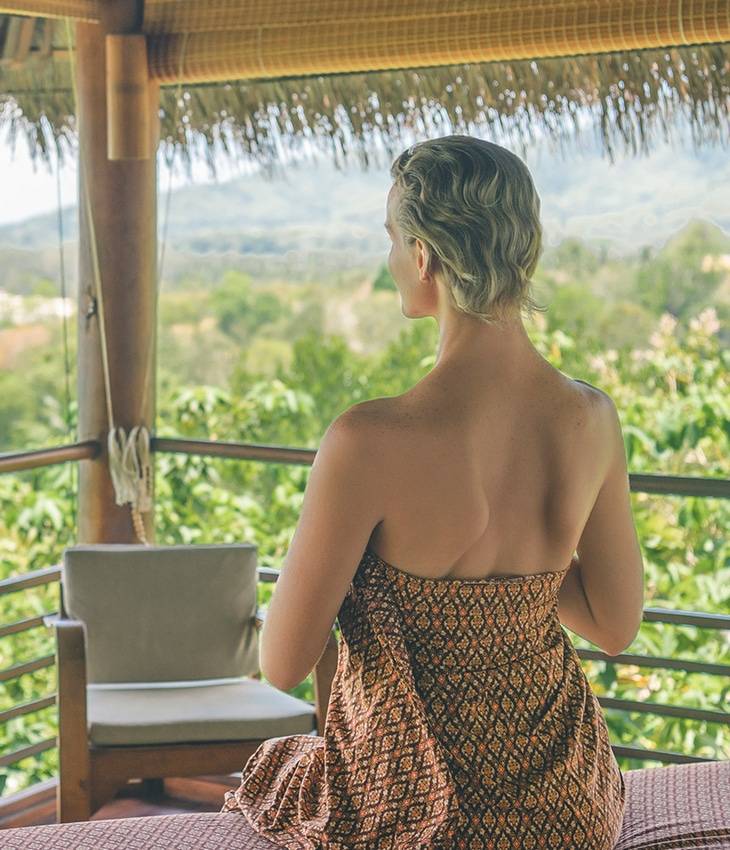 Hatha Yoga is essentially a manual for scientifically taking one's body through stages of control to a point at which one-pointed focus on the unmanifested brahman is possible.
RECOMMENDED WELLNESS PROGRAMS AT KAMALAYA