Yoga is a physical form of art that synthesises impactful elements from multiple wellbeing sources.
The healing properties of stretching, the mindfulness benefits of focus and the breathing techniques for meditation combine to create a complete wellbeing experience and one that can easily be incorporated into your wellness routine.
Meditation restores a state of balance and peace, leading us to greater levels of physical, mental, emotional, and spiritual wellbeing. It's a form of highly concentrated mindfulness and by focusing on something specific, like your breath, an object or a feeling, the aim is to achieve mental clarity and an emotionally tranquil state.
Incorporating practice into your daily life can provide profound benefits across various personal and professional elements. It allows you to connect with your essential self by heightening self-awareness, alleviating anxiety and developing emotional intelligence.
The emotional benefits of mindful meditation combined with the physical benefits of the yoga routine help to induce feelings of profound peace.
At Kamalaya Koh Samui Wellness Sanctuary & Holistic Spa we incorporate yoga into many of our holistic programs and experiences. Multiple daily yoga classes take place in the most peaceful and beautiful parts of our resort and our expert yoga instructors are here to guide you through the discovery process and find a practice and yoga discipline that works perfectly for you.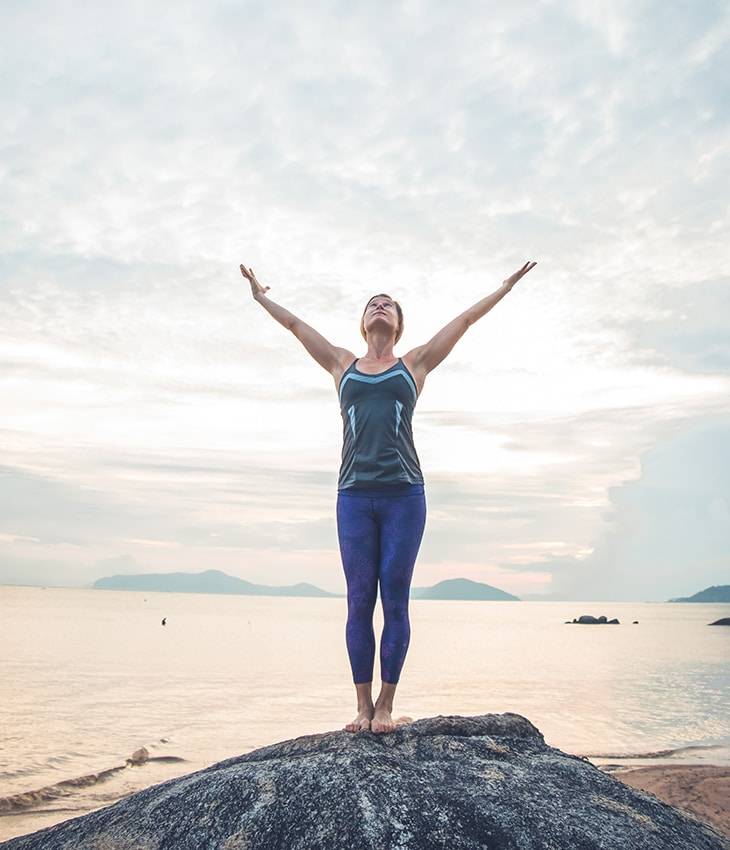 RECOMMENDED WELLNESS PROGRAMS AT KAMALAYA