THE BENEFITS OF FUNCTIONAL HEALTH TESTING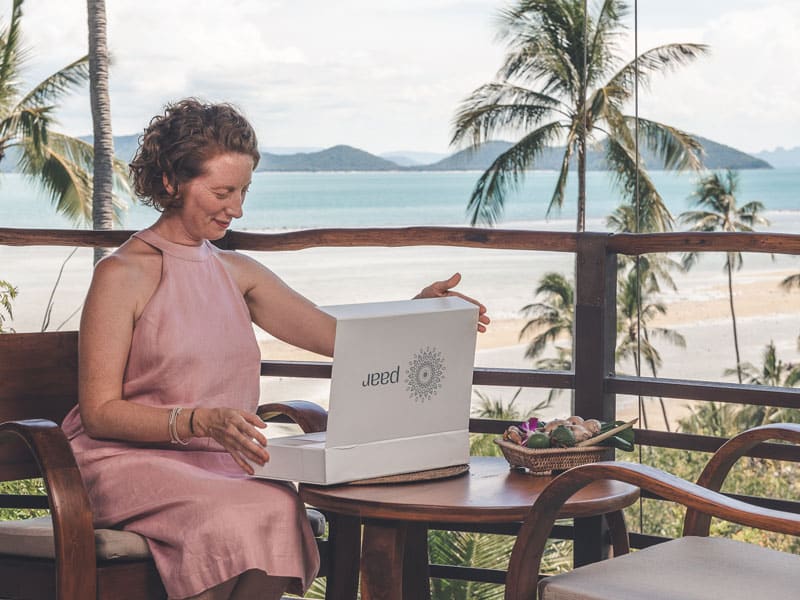 Functional health testing usually refers to health assessments that help to gain a deeper understanding of your health and predisposition to diseases. The tests usually involve examining a person's blood or other DNA tissues and building up a complete health profile that can help create the foundation for your tailored health and wellbeing program.
With thorough analysis, your wellness consultant at Kamalaya Koh Samui Wellness Sanctuary & Holistic Spa creates the most optimised and personalised journey for you. The results of a functional assessment can also confirm or rule out a suspected condition or help to discover a person's chance of developing or passing on a genetic disorder.
Here is some of the key information about functional health testing:
The Types of Functional Tests available at Kamalaya:
Food Intolerances Test (min 2 weeks for results)

Minerals Balance & Toxicity Levels Test (min 2 weeks for results)

Gut Health & Microbiome Test (min 4 weeks for results)

Bioresonance Anti-oxidant & Vitamin Level Test (min 4 weeks for results)

Genetic Traits Test for Sleep, Nutrition and Fitness (min 4 weeks for results)
Multidimensional Women's Health Test (min 4 weeks for results)

Skin DNA Test (min 4 weeks for results)

Genetic Test for Predisposition to Diseases (min 6 weeks for results)

Epigenetic & Biological Age Test (min 9 weeks for results)

Functional Testing Analysis
Functional testing analyses an individual's DNA tissue to look at chromosomes, hormones or proteins. Assessments can reveal imbalances in the system and once identified, wellness programs and health treatments to reverse the imbalance can be selected from Kamalaya's range of wellness programs.
Wellness-oriented and results-focused, functional testing can identify any unmet needs that require correcting to improve any imbalances in functions such as sleep, movement, nutrition, hydration, vitality, social connection, purpose or meaning to ultimately preserve future health.
Together with PAAR London, Kamalaya offers comprehensive packages that can support your wellness retreat before you arrive through functional testing. Once your testing is done, your results will then be sent to Kamalaya prior to your arrival. Our wellness therapists will talk through your results to develop a truly integrated whole-being experience for you.
Thailand welcomes back international travellers and begins to reopen to the rest of the world, Koh Samui celebrates being voted as one of the Top 25 Islands Around the World by readers of influential Travel + Leisure magazine.
RECOMMENDED WELLNESS PROGRAMS AT KAMALAYA
COMPREHENSIVE OPTIMAL FITNESS