Patanjali (Devana-gari) is the compiler of the Yoga Sutra, one of the most revolutionary works in the history of yoga philosophy. He has often been called the founder of yoga because of his work, but in reality, he is more of a figurehead and compiler of sutras passed down through generations of teachers and students.
Ancient texts often refer to Patanjali as an incarnation of the serpent God Ananta, and he is sometimes depicted as half human and half serpent. He is said to have fallen (Pat) from heaven into the open palms (Anjali) of a woman, hence the name Patanjali.
Virtually nothing is known about the life of Patanjali and some scholars believe he is entirely mythical. Various references suggest he lived between 200 BC and 400 AD – though several texts date him back several thousand years before this.
Patanjali's yoga is one of the six schools of Hindu philosophy. They give us the earliest reference to the popular term Ashtanga Yoga which translates literally as the eight limbs of yoga. They are yama, niyama, asana, pranayama, pratyahara, dharana, dhyana and samadhi. Read the highlights from the Yoga Sutras of Patanjali here.
At Kamalaya Koh Samui Wellness Sanctuary & Holistic Spa we incorporate yoga into many of our holistic programs and experiences. Multiple daily yoga classes take place in the most peaceful and beautiful parts of our resort and our expert yoga instructors are here to guide you through the discovery process and find a practice and yoga discipline that works perfectly for you.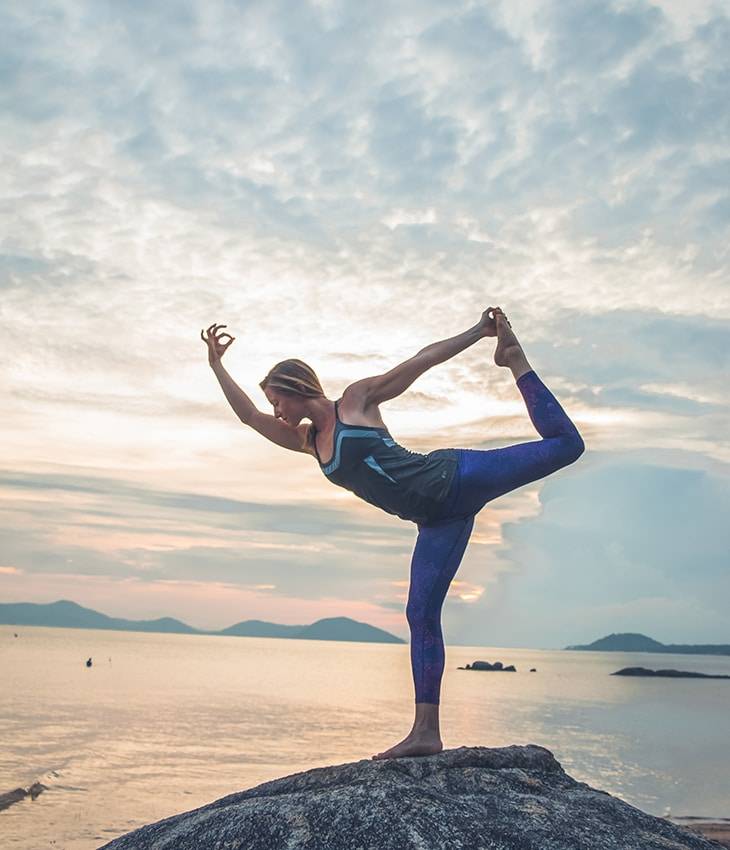 RECOMMENDED WELLNESS PROGRAMS AT KAMALAYA