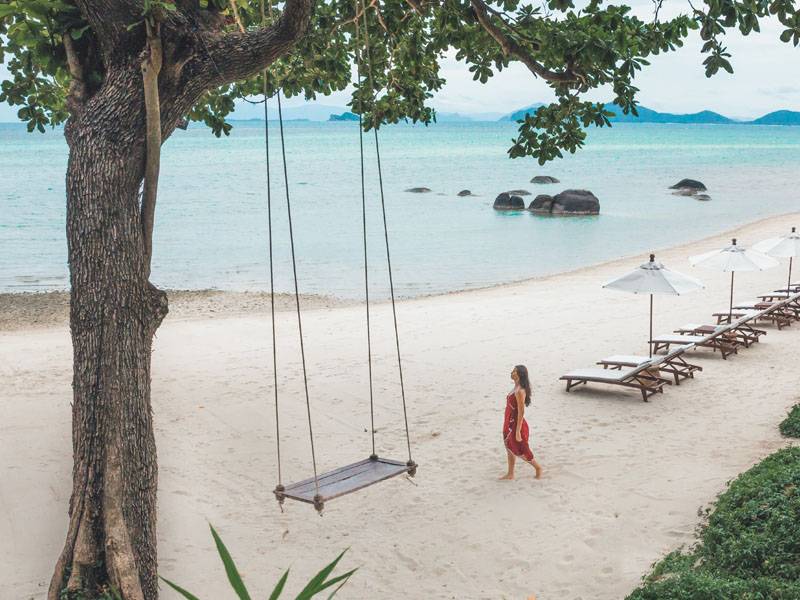 Setting life goals and feeling a sense of accomplishment is an essential part of our emotional wellbeing.
The satisfying rush of natural chemicals that we experience when we achieve something can make it quite addictive. We either have enough on our 'to do' list already, or we like to set goals that make the rush of achievement more potent each time.
The drawback to setting consistently ambitious or somewhat unachievable goals can lead us to a feeling of depletion if we find that we don't often achieve them or abandon them halfway through. This then becomes counter-productive to the beauty of setting life goals in the first place.
The key is to find balance and set achievable goals in the first place. Here are some of our Kamalaya Personal Mentor's top tips for setting achievable goals:
Be Specific
The more specifically you define your goal, the easier it is to visualise it and set smaller goals and tactics to achieve it. Write down the main concept of the goal, the timeline and a measurable value or way of determining success.
Now that you have a specific goal in place, write a list of all the most important top-line activities that need to be done to achieve it. These are milestones.
Break it down
Under each milestone, list all the tactics needed to achieve that milestone. Shuffle them into an order of sequence and those are the small goals that you need to achieve on a daily, weekly, monthly, or yearly basis.
Set deadlines
Put a calendar together and add each of the tasks from each of the milestones into each month and make it a goal to complete your monthly goals. You can further break it down and set deadlines for those tasks to be completed.
Focus on the task at hand
Focus on each of your tasks mindfully and complete them with as little distraction as possible before moving on to the next.
Celebrate small wins
When you've reached a milestone or completed a particularly challenging task, or a task with outstanding results – reward yourself. Celebrate the small wins. This helps keep you motivated throughout your goal getting adventure.
At Kamalaya Koh Samui Wellness Sanctuary & Holistic Spa we offer personal mentoring sessions that help create a strategy for your life. We follow a holistic approach that incorporates all aspects of your being to help you truly connect with your inner self, helping you to rediscover inner desires and goals and support you as you create a roadmap to personal success. Find out more here.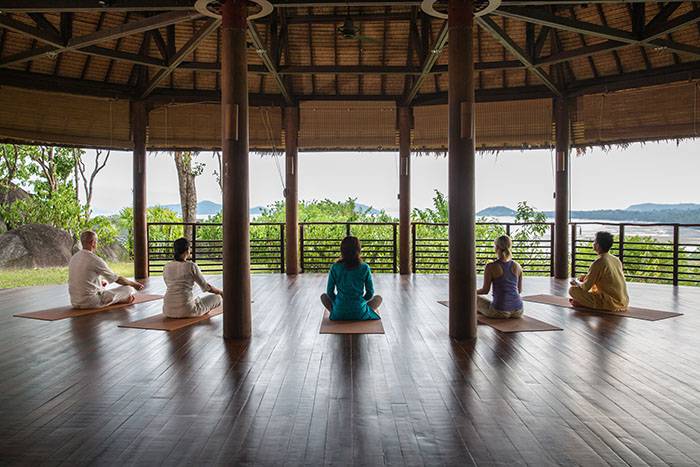 RELAX & RENEW PROGRAM
at Kamalaya Koh Samui
Relax and Renew is perfect for anyone wanting a break from the demands of modern life or to treat themselves to a reconnection to their spirit.
Choose from 3, 5, 7, 9 or 14 days
BOOK A WELLNESS CONSULTATION WITH KAMALAYA NATUROPATH

on Kamalaya Connect
These sessions provide an opportunity to discuss any wellness concerns, as well as review your health goals, medical conditions and reports in complete confidence.
US$ 94
45 minutes
Characterized by constant fatigue, insomnia, low blood pressure, back and joint pain, decreased immunity and anxiety, it is the result of the adrenal glands going into overdrive, eventually becoming underactive before suffering a full burnout.
RECOMMENDED WELLNESS PROGRAMS AT KAMALAYA