WHY YOU SHOULD TRY HYPERBARIC OXYGEN THERAPY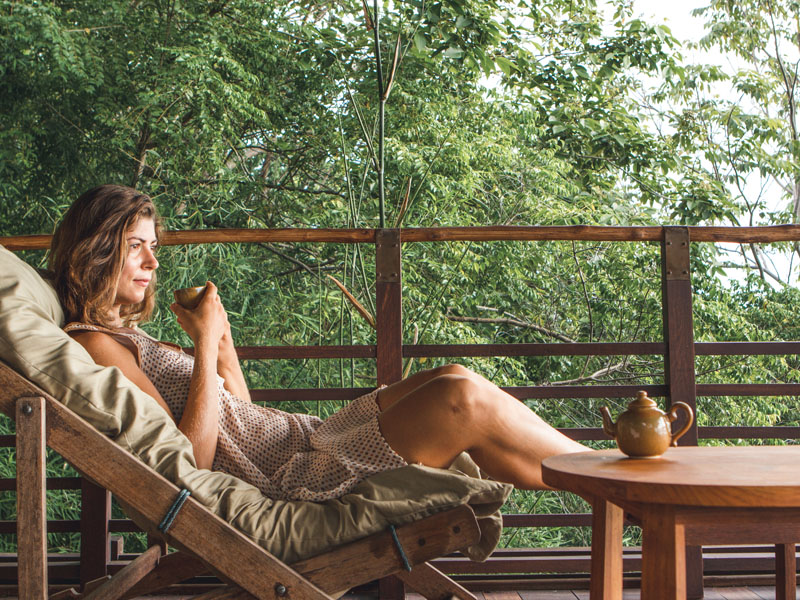 At Kamalaya Koh Samui Wellness Sanctuary & Holistic Spa we are dedicated to supporting our guests through their natural stages of life with a biology-based and personalised approach to wellness.
Hyperbaric Oxygen Therapy (HBOT) is a highly anticipated supplementary treatment that is now available at Kamalaya Koh Samui's Longevity House. It sets a state-of-the-art stage for a truly integrated wellness experience within a medical capsule that provides transformative results to our guests' health by delivering the highest quality oxygen to the lungs.
Benefits of this cutting-edge technology include:
Accelerated injury recovery
Hyperbaric Oxygen Therapy can accelerate healing significantly faster than normal methods by stimulating cell growth and tissue repair. It reduces swelling and inflammation by counteracting the lower supply of oxygen to the traumatised area. It speeds up the healing of tissues and dermis, eliminating muscle, tendon and ligament micro-injuries – derivatives of injury which then lead to significant trauma later.
Anti-ageing properties
By stimulating cell growth and tissue repair, regular HBOT treatment can decelerate the ageing process. The therapy also facilitates the growth of new blood vessels giving users a natural and youthful glow.
Reduces the risk of diseases
It delivers quality oxygen to the brain acting as a tonic to help reduce the onset of hypoxic pathologies like Alzheimer's and Ictus.
Strengthens the immune system
The oxygen boost has proven to accelerate the immune system and provides lasting benefits when paired with a holistic diet and lifestyle.
Boosts vitality and energy levels
This ground-breaking method is used to enable full bodily absorption of high-quality oxygen leading to a boost in mood, vitality and energy following the treatment.
The Longevity House at Kamalaya uses functional medicine that focuses on identifying and addressing the root cause of disease. Located within the beautiful and tranquil surroundings of Kamalaya, guests enjoy an abundance of health and wellbeing cuisine as well as a wide selection of unique luxury accommodations as they benefit from the transformative impact of Hyperbaric Oxygen Therapy.
Click here to find out more about HBOT at Kamalaya Koh Samui's Longevity House or to book your experience.
At Kamalaya, pre-arrival functional testing is an integral part of the wellness experience. Guests can also undergo cancer screening tests amongst other wellness treatments like IV or Ozone Therapy that are immersed fully in science.
Kamalaya's wellness team put their best foot forward and came up with a Wellness Advent Calendar to keep you inspired and motivated.
RECOMMENDED WELLNESS PROGRAMS AT KAMALAYA
COMPREHENSIVE OPTIMAL FITNESS