THE VALUE OF A YOGA RETREAT IN "THE NEW NORMAL"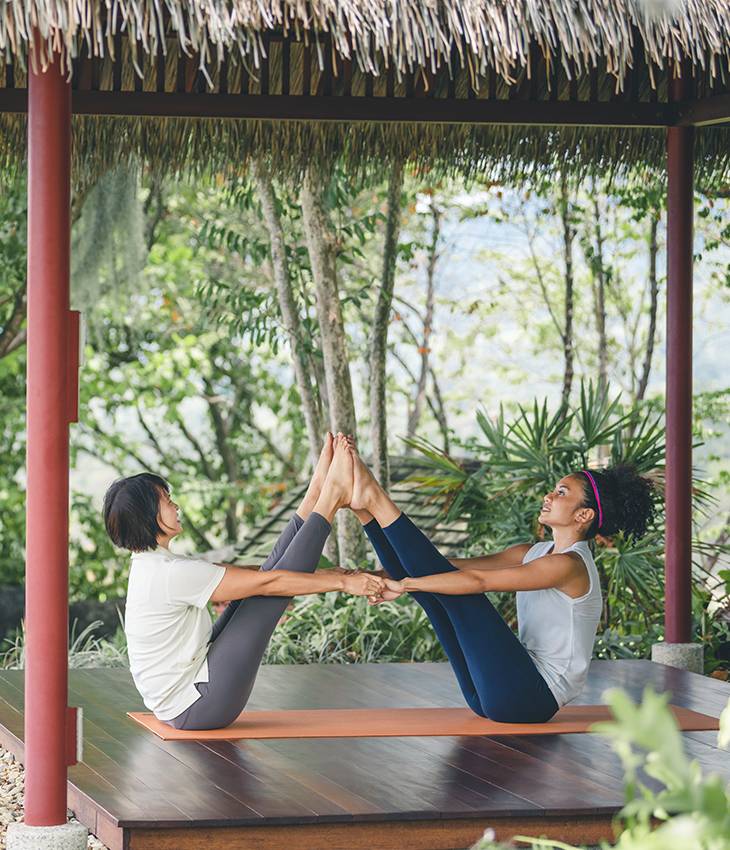 Over the last few decades, yoga has expanded from its Indian origins to be embraced all over the world as a practice and philosophy of wellbeing.
In its fullest form, a yoga practice will influence all aspects of our life – body, mind, and soul. Many people have relied upon yoga to maintain physical and emotional equilibrium during the COVID-19 pandemic and research conducted during this time confirmed that a regular yoga practice helped to reduce stress imposed by lockdowns.
As we enter in to the 'new normal' we understand that this too will not be a static state. While we can hope a new stability will be established in the world, we also understand that change itself will never end. The pandemic intimately acquainted many of us with circumstances beyond our control, acting as a catalyst for reflection on what IS under our control. Here, the ancient wisdom within yoga becomes vibrantly relevant to today's world. How we meet our body and mind within a yoga practice will be how we meet our life as we live it.
Physical asanas (yoga postures) establish greater strength, flexibility, and balance. Additional physiological benefits include improved circulation, deepened sleep and improved posture and reduction in structural pains.
Beyond physical asanas, the broader philosophy of yoga also encompasses pranayama. Pranayama is the ancient yogic science of breathing, comprising of a variety of techniques with specific results for body and mind. For example, some pranayama methods help to calm the nervous system, some help to lower inflammation in the body.
The Yoga Synergy program incorporates 1:1 instruction in both of these aspects of yoga, providing you with a personalised, immersive and transformative experience. The program also includes deeply restorative Ayurvedic massages as the perfect therapeutic compliment.
Within a yoga retreat at Kamalaya you can supplement your practice with complimentary holistic activity classes that run daily, bringing diversity to your wellness experience. Your practice will be enhanced by our award-winning healthy cuisine that nourishes the body and delights the palate. All the while you can reconnect with nature in our lush tropical grounds on the beautiful island of Koh Samui.
A regular yoga practice allows us to negotiate a balance between stability and change that feels dynamic and alive rather than overwhelming. The Yoga Synergy Program is perfect for anyone wanting to strengthen their ability to return to centre and feel grounded within shifting circumstances.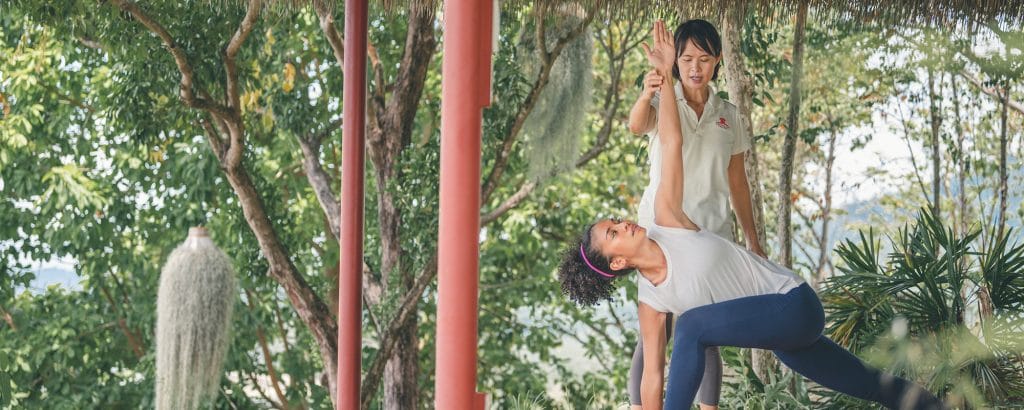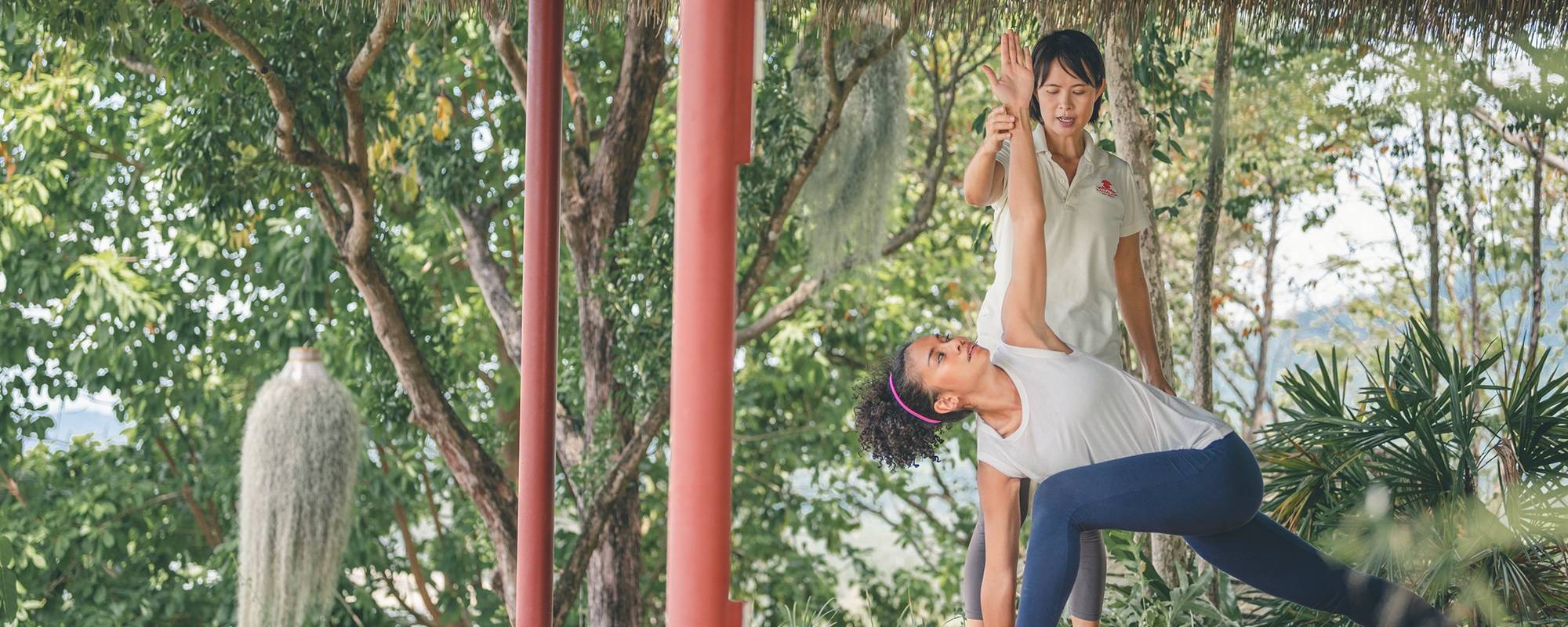 YOGA SYNERGY WELLNESS PROGRAM
at Kamalaya Koh Samui
Experience the wisdom of yoga as a holistic lifestyle of body, mind and spirit with expert 1:1 instruction in the physical practices of the asanas, pranayamic breath work and meditation techniques.
Choose from 3, 5 or 7 days
BOOK A WELLNESS CONSULTATION WITH KAMALAYA NATUROPATH

on Kamalaya Connect
These sessions provide an opportunity to discuss any wellness concerns, as well as review your health goals, medical conditions and reports in complete confidence.
US$ 94
45 minutes
Since time began, people have been looking for the secret to living a long and healthy life. Only a few generations ago, the thought of living to the age of 90 was an aspiration.
RECOMMENDED WELLNESS PROGRAMS AT KAMALAYA