When you feel under and perhaps take longer to fight off a cold or you have trouble getting to sleep the way you once did, your body may be calling for a cleanse and detox regime.
Cleansing and detoxing your body is a great way to put yourself on the path to improved health over the long term. In our busy worlds, stress, pollutants, improper dietary practices, and lack of exercise can slow our body's systems down. The cleanse and detox processes act as a comprehensive tune-up for all of our organs and tissues, rejuvenating sluggish reactions and mental activity and revitalizing the ways in which all of our cells conduct their functions.
These terms are often used interchangeably, but they are actually quite different processes. When you cleanse your body the focus is generally on the digestive tract – clearing up mucus in the intestines and cleaning out impacted fecal matter, as well as ridding your system of parasites and fungus. The purpose of detoxification, or detox, is to eliminate toxins stored in the body from exposure to pollution, cigarettes, heavy metals and other poisons. At Kamalaya Wellness Sanctuary & Holistic Spa on the island of Koh Samui in Thailand, you can choose one of three Detox programs designed to effectively guide and support you according to your particular health goals as you undergo both the cleansing and detox processes simultaneously. You can also choose to compile a bespoke program, working with Kamalaya's experienced team of wellness consultants and visiting practitioners. For more information and a complimentary consultation go to kamalaya.com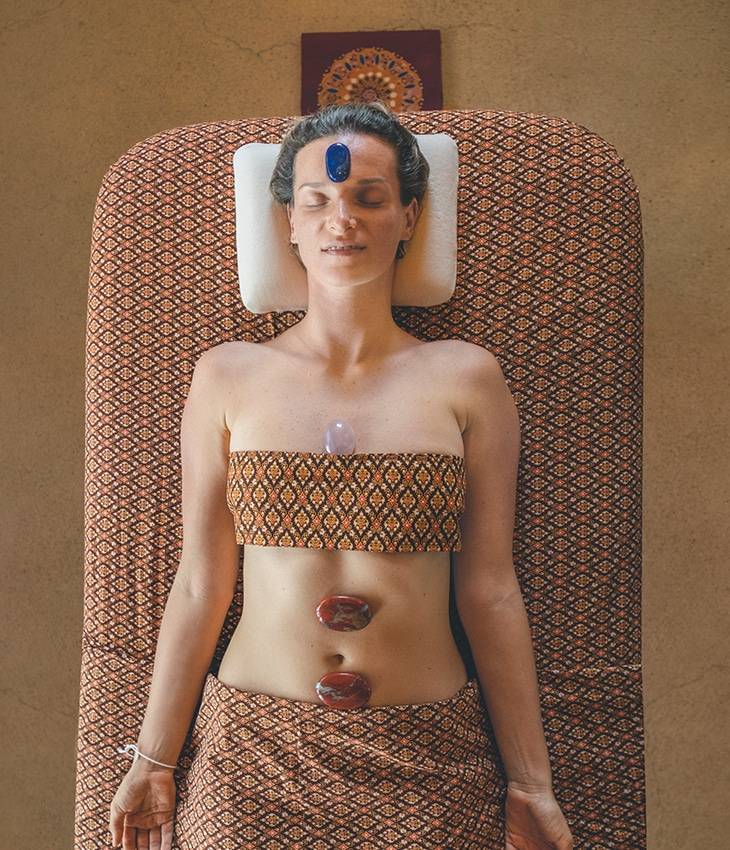 The best way to lead a more productive life is to take regular breaks for your mind and body. These breaks enable you to reconnect to your essential self and recharge for ultimate physical and emotional strength.
RECOMMENDED WELLNESS PROGRAMS AT KAMALAYA