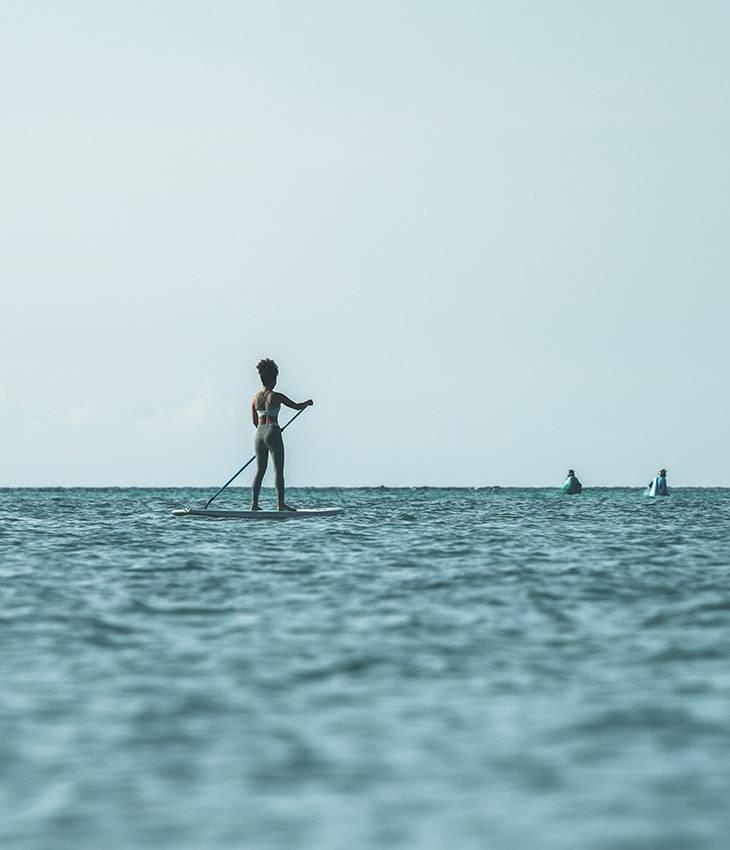 The best way to lead a more productive life is to take regular breaks for your mind and body. These breaks enable you to reconnect to your essential self and recharge for ultimate physical and emotional strength.
At Kamalaya we offer a thoughtful selection of therapies designed to induce tranquillity for the mind, body and soul and recommend that you continue to practice things like meditation long after you've departed from your Thailand retreat.
When dealing with a stressful or complicated task, a meditative session can bring countless benefits by improving concentration, clarity, and focus. It reduces 'clutter' in the mind and enables you to focus on the task at hand step-by-step in stillness.
At Kamalaya Koh Samui Wellness Sanctuary & Holistic Spa you will learn tailor-made meditation techniques to suit your personal healing goals, ensuring that you experience profound shifts and enhanced feelings of peace and happiness.
FINDING INNER STILLNESS & CALM
Guided meditation (22 min)
Our Life Enhancement Mentor Sujay Seshadri recorded this special meditation to help you find inner peace and stillness. Listen at home or download the audio and use it whenever you need to slow down and relax.
INTRO TO DETOX WELLNESS PROGRAM
at Kamalaya Koh Samui
Explore the fundamentals of detoxification along with delicious and healthy Detox cuisine as well as a range of holistic therapies for cleansing the body, mind and spirit.
Choose from 3 or 5 days
BOOK A WELLNESS CONSULTATION WITH KAMALAYA NATUROPATH

on Kamalaya Connect
These sessions provide an opportunity to discuss any wellness concerns, as well as review your health goals, medical conditions and reports in complete confidence.
US$ 94
45 minutes
Colon cleansing aids in the removal of plaque and waste matter that has accumulated over many years and has created blockages and sluggishness in the digestive system.
RECOMMENDED WELLNESS PROGRAMS AT KAMALAYA