Healthy Living with Kamalaya Koh Samui
Kamalaya's wellness team put their best foot forward and came up with a Wellness Advent Calendar to keep you inspired and motivated. Use this calendar in December to end the year on a high or January to start the year with a new sense of purpose.
Spread wellbeing by sharing it with your loved ones or invite your friends to join in the fun. Stay determined and on track with your wellness goals in the new 2023 year.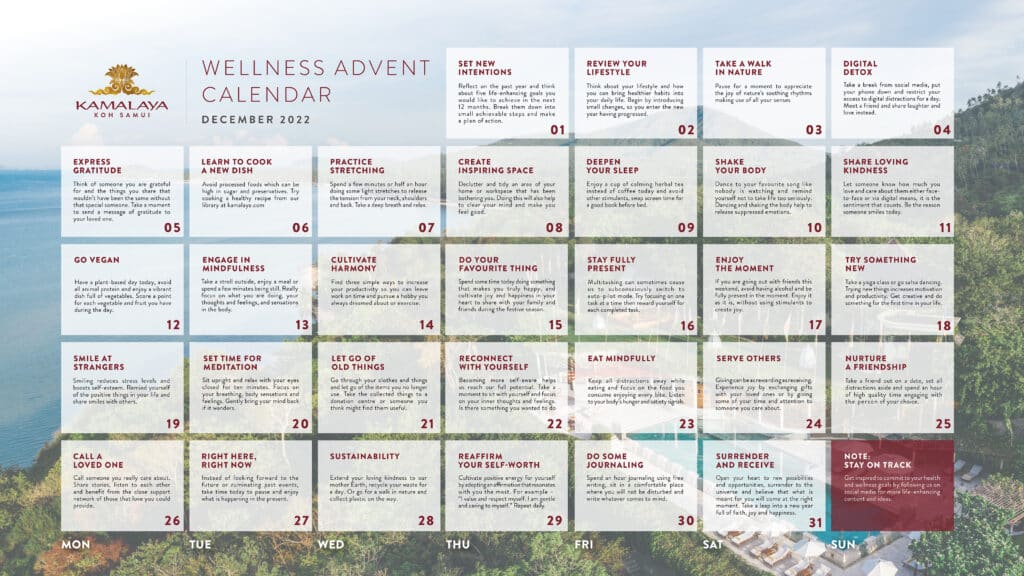 As the world population grows the number of pollutants in our environment and diets has dramatically increased.
RECOMMENDED WELLNESS PROGRAMS AT KAMALAYA
BASIC BALANCE & REVITALISE