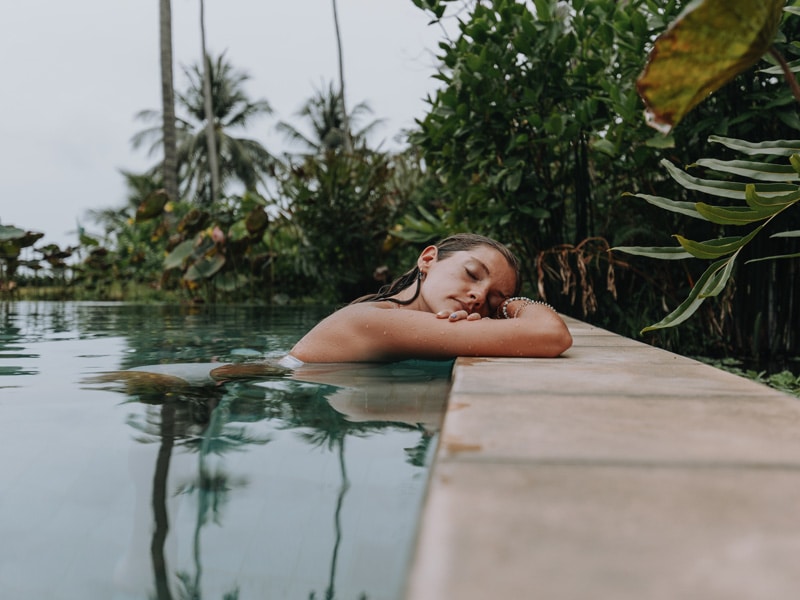 Since the world returns to a new sense of post-pandemic normal, vitamin vacations have become a trending search term. The downtime afforded by the global slow-down led many on a path of self-discovery that they are keen to explore on a deeper and more advanced level.
At our award-winning Kamalaya Koh Samui Wellness Sanctuary & Holistic Spa, we offer some of Thailand's best holistic spa wellness retreats that take you on a life-changing journey of self-discovery and reconnection.
Our integrated approach to lifelong wellness focuses on therapies, techniques and practices that centre around physical, emotional and spiritual enlightenment.
Whether you partake in a Kamalaya wellness program or escape to our sanctuary for a personalised wellbeing experience, our extensive wellness menu, the expertise of our team, the tranquil and picturesque surroundings of our resort as well as the thoughtfulness we put into our culinary offering combined, bring you the ultimate vitamin vacation.
The new Longevity House at Kamalaya sets a state-of-the-art stage for a truly integrated wellness experience. Using functional medicine that focuses on identifying and addressing the root cause of disease, guests can choose from IV Therapy, Ozone Therapy and Hyperbaric Oxygen Chamber Therapy.
While pre-arrival functional health testing in partnership with PAAR London is an essential part of the experience, guests can also undergo cancer screening tests amongst other wellness treatments that are immersed fully in science.
Within the beautiful and tranquil surroundings of Kamalaya, guests can enjoy an abundance of health and wellbeing cuisine as well as a wide selection of unique luxury accommodations. Browse our full collection of wellness programs and experiences on Koh Samui here.
Stress can cause both mental and physical symptoms. The effects of stress are different for different people.
RECOMMENDED WELLNESS PROGRAMS AT KAMALAYA
COMPREHENSIVE OPTIMAL FITNESS