THE PRIMARY BENEFITS OF MEDITATION
At its most primary function, meditation restores a state of balance and peace, leading us to greater levels of physical, mental, emotional, and spiritual wellbeing. It's a form of highly concentrated mindfulness. By focusing on something specific, like your breath, an object or a feeling, the aim is to achieve mental clarity and an emotionally tranquil state.
Incorporating practice into your daily life can provide profound benefits across various personal and professional elements. It allows you to connect with your essential self by heightening self-awareness, alleviating anxiety, and developing emotional intelligence.
When dealing with a stressful or complicated task, a meditative session can bring countless benefits by improving concentration, clarity, and focus. It reduces 'clutter' in the mind and enables you to focus on the task at hand step-by-step in stillness.
On a behavioural level, it can bring awareness to persistent thoughts and patterns and bring wonders to interpersonal relationships by encouraging kindness and compassion.
At Kamalaya Wellness Sanctuary & Holistic Spa on Koh Samui, you will learn tailor-made meditation techniques to suit your personal healing goals, ensuring that you experience profound shifts and enhanced feelings of peace and happiness.
Learn about Meditation Best Practices here or book an online session through Kamalaya Connect here.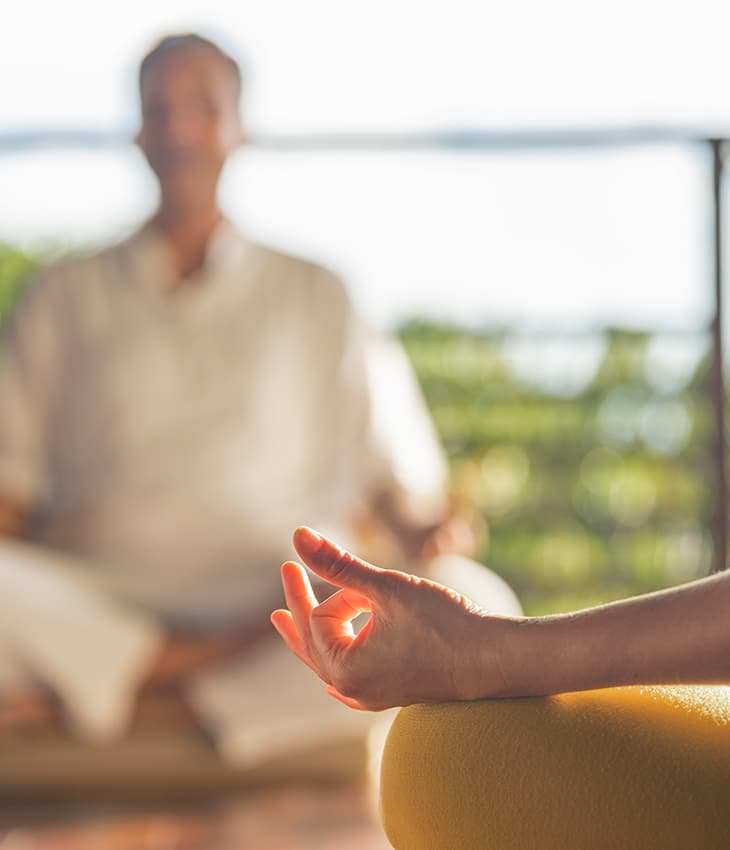 Colon hydrotherapy can aid in the removal of plaque and waste matter that has accumulated over many years.
RECOMMENDED WELLNESS PROGRAMS AT KAMALAYA
BASIC BALANCE & REVITALISE