Stress is our body's primary response to feeling threatened or under pressure. Whilst it's very common and in small amounts can help motivate our productivity, too much stress over a long period of time can wreak havoc with our emotional, physical and spiritual wellbeing.
Symptoms of stress can be emotional and physical, and they often affect people differently. Some of the symptoms include:
Constant fatigue that is not relieved by rest

Insomnia and trouble sleeping

Inability to concentrate

Low blood pressure and/or blood sugar levels

Back and joint pain
Decreased immunity – susceptibility to colds, flu, infections

Emotional symptoms such as apathy, despair, anxiety and irritability

Excessive behaviour such as working at a furious pace, intense exercise, loud music (your body's attempt to stimulate adrenals)

Other glandular imbalances, such as hypothyroidism and lowered immunity

Lifestyle is often a primary cause – with heavy workloads, lack of sleep and the demands of a fast-paced, high-stress lifestyle taking their toll on our stress levels.
At Kamalaya Koh Samui Wellness Sanctuary & Holistic Spa we follow a fully holistic approach to stress management. Our stress management programs such as Basic Balance & Revitalise and Comprehensive Balance & Revitalise assess your lifestyle and key stressors as well as your life and wellbeing goals, all within the tranquil surroundings of our spa retreat in Thailand. We then recommend the practical tools and techniques to better manage the effects of stress in your life and create tailored strategies that help you to feel more in control of situations, feel calm, think clearly and cope better in times of stress. With daily practice, you can manage potentially stressful situations in a proactive as well as reactive manner.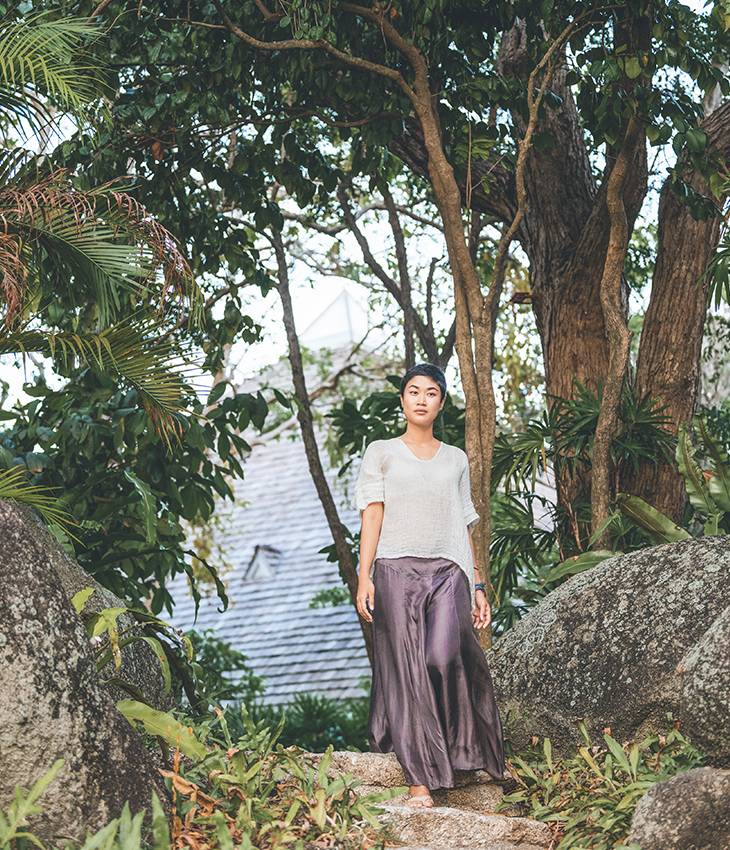 The award-winning progress and innovative approach to health and holistic wellbeing we've achieved have been commended across the pages of the world's best wellness and spa magazines for years.
RECOMMENDED WELLNESS PROGRAMS AT KAMALAYA
BASIC BALANCE & REVITALISE