THAI CABBAGE ROLL WITH TAHINI DIP
Healthy Cooking with Kamalaya

Whether you're retreating at Kamalaya Koh Samui Wellness Sanctuary & Holistic Spa or looking to enjoy an authentic Thai snack beyond your experience, these Thai Cabbage Rolls feature on our menu and are so popular that we had to share the recipe.
They are tasty, filling, and rich in antioxidants, vitamins A, B, C, E and K, calcium, potassium, iron, iodide and sulphur thanks to the generous helping of cabbage.
The nutty flavour of tahini and sesame seeds provides a rich source of unsaturated fats and iron and folic acid.
The cabbage leaves encase a medley of tasty fresh vegetables, mushrooms, sesame seeds and herbs, together creating a wonderful blood-enriching formula that's delicious.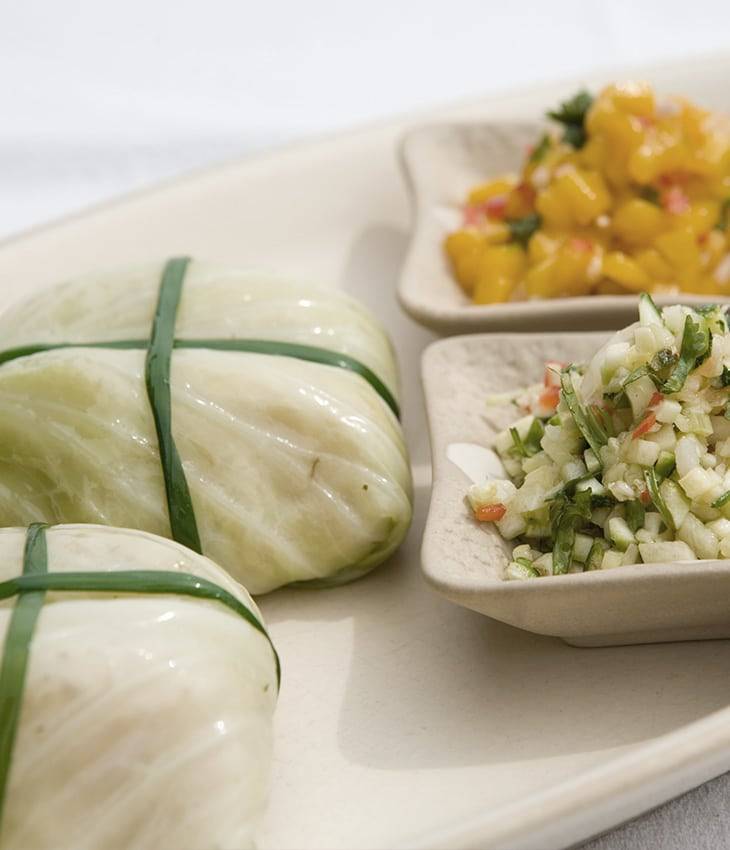 Excessive stress is the main cause. Working too much, sleeping too little, the constant demands of a fast-paced, high-stress lifestyle, and even stressful life events can compromise the adrenals.
RECOMMENDED WELLNESS PROGRAMS AT KAMALAYA
BASIC BALANCE & REVITALISE