ORGANIC DETOX GOTU KOLA SALAD
Healthy Cooking with Kamalaya: Detox Cuisine
Timeless wellness starts from within, and timeless beauty starts with this Gotu Kola anti-ageing herb that's popular in Ayurveda and traditional Chinese medicine. Referring to this ingredient they say, "two leaves a day keeps old age away".
Its anti-inflammatory properties are highly regarded and beneficial in treating arthritis, the herb is also therapeutic for brain activity and the central nervous system – helping to improve concentration and calm the nerves.
In studies it has shown to increase blood circulation, balance blood pressure, boost memory and ease anxiety. It is rich in vitamins B1, B2, B3 and B6, which accounts for its positive effects on the nervous system.
It's a favourite recipe from the Kamalaya Koh Samui Wellness Sanctuary & Holistic Spa collection. Our chefs prepare for the most advanced wellness goals and dietary preferences and are here to discuss your bespoke culinary journey during your Thailand adventure.
Use the fresh leaves to make tea, or in this robustly flavoured healing salad.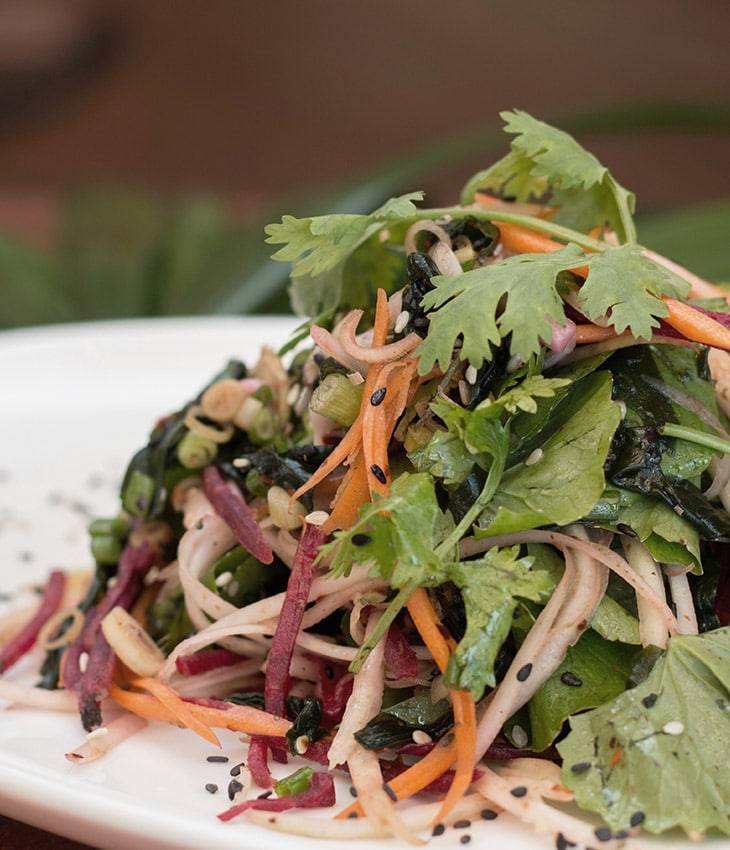 RECOMMENDED WELLNESS PROGRAMS AT KAMALAYA
BASIC BALANCE & REVITALISE