HOW TO OPTIMIZE YOUR HEALTH FOR A LONGER LIFE
Research into longevity reveals that there is no secret to living a long and healthy life, and so we have summed up the latest wellness trends and health tips that you can adapt to live longer and feel great in the process.
Medical studies found that just 20% of life expectancy is affected by genetics. The other 80% comes down to your lifestyle – things you have the power to influence!
One of the latest advances in medical wellness is functional testing which can contribute in many helpful ways to extend your life expectancy. Read on to find out more…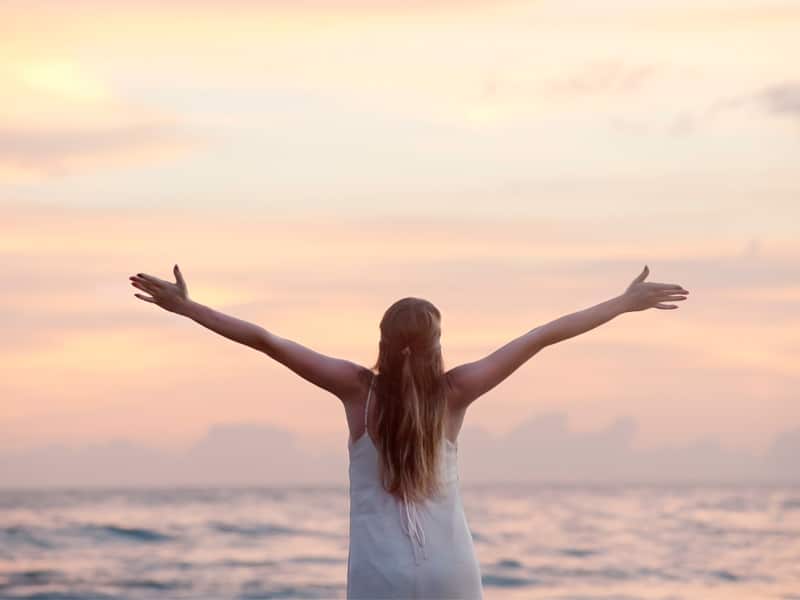 As the age-old saying goes, prevention is better than cure. Mammograms, colonoscopies, and pap-smears lower mortality from the diseases they screen for. Regular medical check-ups help to detect the disease in time to reverse or treat it.
With modern science and technology, this has gone even further and functional health tests provide a deeper understanding of your health, predisposition to diseases and can even reveal your biological age. Consequently, appropriate action can be taken to prevent or reverse certain conditions in time.
These tests can determine everything from diet and nutrition that are most suitable for you, food sensitivities and intolerances, to mineral and toxicity exposure in your body, pollution, and drug response. Functional testing can also uncover the condition of gut health and the intestinal microbiome to help you adjust your diet for better digestion. More in-depth tests include ancestry composition, genetic traits and predisposition to diseases, biological ageing, skin assessment, and even personality traits.
Kamalaya offers comprehensive packages that can support your wellness retreat before you arrive through functional testing and help us personalize your program journey for lifelong wellness.
2. Maintain Healthy Body Weight
Bodyweight plays an integral role in our overall wellbeing. The pressure on the body's organs increases with every excessive kilogram. Abdominal visceral fat in particular is recognized as the most harmful kind of fat. This type of fat can accumulate in the heart, pancreas and other vital organs which are not designed to store fat. So that could lead to problems with insulin levels, blood sugar and cholesterol that lead to high-risk diseases.
Pay special attention to your hip to weight ratio which can be calculated using the following formula:
(Waist at the smallest point in cm) : (hips at the widest point in cm) = hip to weight ratio.
A ratio higher than 0.8 indicates you are at an increased risk of heart disease and diabetes.
Kamalaya's Ideal Weight wellness program can be combined with PAAR's anti-oxidant and vitamin level test, food intolerance test, mineral balance and toxicity test, gut health/microbiome test, and a genetic test for nutritional and fitness traits. These tests should be purchased a minimum of 4 weeks prior to your stay, so our wellness team will have your results and personalised recommendations available for your arrival. Through this deeper knowledge of how your body works, Kamalaya can customize your wellness program to help you achieve better and faster results.
Our bodies were intended to move and be active. If you are not interested in any sport or don't like going to the gym, even a short walk in nature or around the block every day can make a significant and positive impact on your health. Exercise also helps to maintain a healthy weight, increase muscle mass that is required for the body to stay stronger as we age, and build bone density.
Studies show that people who exercise regularly for approximately three hours a week have younger DNA and cells compared to non-exercisers. Three hours a week is a little more than 30 minutes a day.
To kick start your fitness regime, Kamalaya offers the Comprehensive Optimal Fitness wellness program that will help you explore new approaches to fitness with our personal trainers during one-to-one sessions. In addition to personal training, build strength and flexibility with Pilates, yoga and stretching and allow our physiotherapists to enhance your alignment and mobility.
The amount of sleep you get affects your lifespan. A good night's sleep improves your quality of life and can ward off stress, depression, and even heart disease. Sleep deprivation, as well as substantial oversleeping, put people at greater risk of death.
Create a relaxing sleeping routine by keeping your bedroom dark and distraction-free and cool room temperate  – these factors affect the quality of your deep sleep cycle and help you restore, rejuvenate and wake up refreshed. For the most restorative sleep, it is recommended to go to bed before 10 pm and wake up before 6 am. If you are having trouble falling asleep, meditation exercises can set the stage for a good night's sleep, you could also try soothing sleeping sounds to help you relax and switch off.
Kamalaya's Sleep Enhancement program creates the optimal mental and physical conditions to support replenishing sleep. Together with functional testing, which can reveal your genetic sleeping traits, a bespoke wellness program will be designed to enhance your sleep hygiene and improve your sleep quality.
The functional test must be purchased a minimum of 4 weeks prior to your stay.
5. Eat a Healthy Balanced Diet
Eating well ensures you keep your weight and body fat optimal for your body structure, it also provides you with the vitamins and minerals needed for long, healthy life. Avoid highly processed foods, follow a diet that is rich in vegetables, fruits, whole grains, healthy fats and calcium. Plants are the best foods to eat if you want to live longer. Try to eat plenty of plant sources of protein such as nuts and beans. Include as many vegetables as possible in your daily diet. Many studies link a plant-rich diet to a reduced risk of cancer, metabolic syndrome, heart disease, depression, and brain deterioration. These effects are attributed to plant foods' nutrients and antioxidants, which include polyphenols, carotenoids, folate, and vitamin C.
Our Enriched Gut wellness program includes specialized treatments drawing from yoga, Ayurveda, Traditional Chinese Medicine and naturopathy. With the help of a food intolerance test, mineral balance and toxicity test, and gut health/microbiome test the program will be tailored around your particular health condition, focusing to restore harmony to the most integral of organs that form the very foundation of our wellbeing – the gut. Many studies in recent years revealed a strong link between the health of our gut and the health of our mind.
Please, book your functional test a minimum of 4 weeks prior to your stay at Kamalaya Koh Samui for the results to be available on arrival.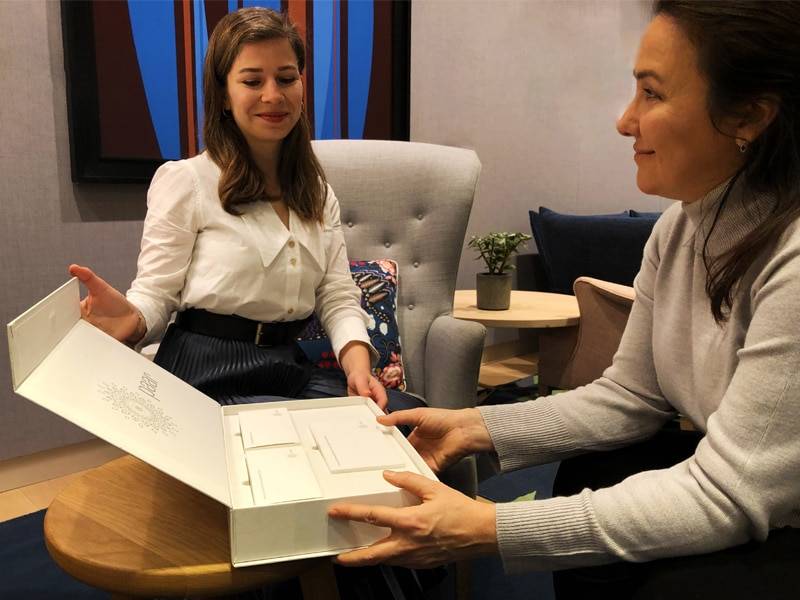 6. Replace Bad Habits with Good Ones
Avoid smoking and moderate your alcohol intake. Smoking is strongly linked to disease and early death. Overall, people who smoke may lose up to 10 years of life and be three times more likely to die prematurely than those who never pick up a cigarette. Keep in mind that it's never too late to quit.
Heavy alcohol consumption is linked to liver, heart, and pancreatic disease, as well as an overall increased risk of early death. However, moderate consumption of good quality red wine (not more than one serving a day) is associated with a reduced likelihood of several diseases due to its high content of polyphenol antioxidants.
A great way to reset your health system is to do a Comprehensive Detox wellness retreat, with extensive treatments targeting the key organs of elimination. Award-winning detox cuisine, herbal and nutritional supplements ensure the body is fully nourished and supported as it undergoes its important cleansing process to facilitate radiant health on all levels. Meanwhile, functional tests will reveal antioxidant & vitamin levels, food intolerances, mineral balance & toxicity levels. And a genetic test will uncover your individual nutritional and fitness traits.
Once you are cleansed from the inside out and feeling rejuvenated and refreshed, it will be easier to stick to new healthier habits that will support a longer life. The assessments must be booked a minimum of 4 weeks prior to your stay at Kamalaya Koh Samui.
7. Deal with Stress and Anxiety
Life expectancy can be affected by stress in two major ways. Firstly, through unhealthy impacts of stress on your body in the long term which directly affects all the other aspects discussed above such as your weight, stamina and sleeping patterns. And secondly, through the negative behaviours that being stressed triggers, such as comfort eating, smoking and drinking alcohol.
Learn to relax through de-stressing techniques or meditation. Practice gratitude and positive psychology to reduce anxiety and stress. Our Relax & Renew wellness program is perfect for anyone wanting a break from the challenges of modern life or to treat themselves to a reconnection to their authentic self.
For a complete mind reset, Kamalaya offers a comprehensive Wellbeing Sabbatical in combination with a full spectrum of functional tests. These assessments will reveal your nutritional and fitness traits, the condition of your gut and microbiome, food intolerances and more. But most importantly, the program also includes the genetic test for predisposition to diseases allowing you to have a broader understanding of your health and develop health protocols that will help to prevent possible health risks. The epigenetic test will reveal your biological age, so necessary actions can be taken to reverse it. While working with our Life Enhancement Mentor team will bring out the best in you and enhance your natural capabilities.
The assessments must be booked a minimum of 9 weeks prior to your arrival, your wellness program will then be customised to address your health goals and concerns.
Lifestyle choices such as diet, exercise, exposure to toxins, stress, regular medical tests, and even our social relationships play a role in how long we might live. So instead of focusing on the genetics you can't control, eat well, move regularly, work on building a stress-free life and you could find yourself enjoying your 90th birthday and beyond! And if you want to go the extra mile, functional testing is a wonderful way to take the first step in your path to lifelong wellness.
Our functional health wellness programs also offer Healthy Ageing packages to further enhance your path on the way to longevity.
Kamalaya brings together a wide selection of multi-disciplinary wellness experts including a team of Thai therapists, registered nurses, TCM doctors, Ayurvedic specialists, naturopaths, local healers, meditation and lifestyle coaches, nutritionists, energy healers, qualified fitness instructors, and spiritual mentors who will assist you in your journey back to health. Explore new levels of vitality and health at Kamalaya Koh Samui, Thailand's inspiring Wellness Sanctuary and Holistic Spa. Kamalaya delivers wellness programs and treatments with depth and variety to cater for individual needs.
RELAX & RENEW PROGRAM
at Kamalaya Koh Samui
Relax and Renew is perfect for anyone wanting a break from the demands of modern life or to treat themselves to a reconnection to their spirit.
Choose from 3, 5, 7, 9 or 14 days
BOOK A WELLNESS CONSULTATION WITH KAMALAYA NATUROPATH

on Kamalaya Connect
These sessions provide an opportunity to discuss any wellness concerns, as well as review your health goals, medical conditions and reports in complete confidence.
US$ 94
45 minutes
Practicing mindfulness can help interrupt the stress cycle to allow space to respond instead of having and emotional outburst. Discover our top tips and practices to equip you with tools to navigate through stress.
RECOMMENDED WELLNESS PROGRAMS AT KAMALAYA
COMPREHENSIVE OPTIMAL FITNESS