WING BEAN BLACK COD SALAD
Healthy Cooking with Kamalaya
Your journey to lifelong wellness starts with the wholesome food that you select thoughtfully. This is one of our favourite Kamalaya Koh Samui Wellness Sanctuary & Holistic Spa recipes that's delicious and bursting with protein and calcium.
A twist on the traditional Thai version with pork, prawns or egg, at Kamalaya we serve it up with tender flakes of black cod. Wing beans (snap peas or green beans as substitutes) are high in protein and calcium, and a great source of vitamins A and C, iron and enzymes.
The Wing Bean Black Cod Salad is a light dish that's perfect for warm days or for lunch tucked away in your own private corner of our peaceful wellness retreat on Koh Samui.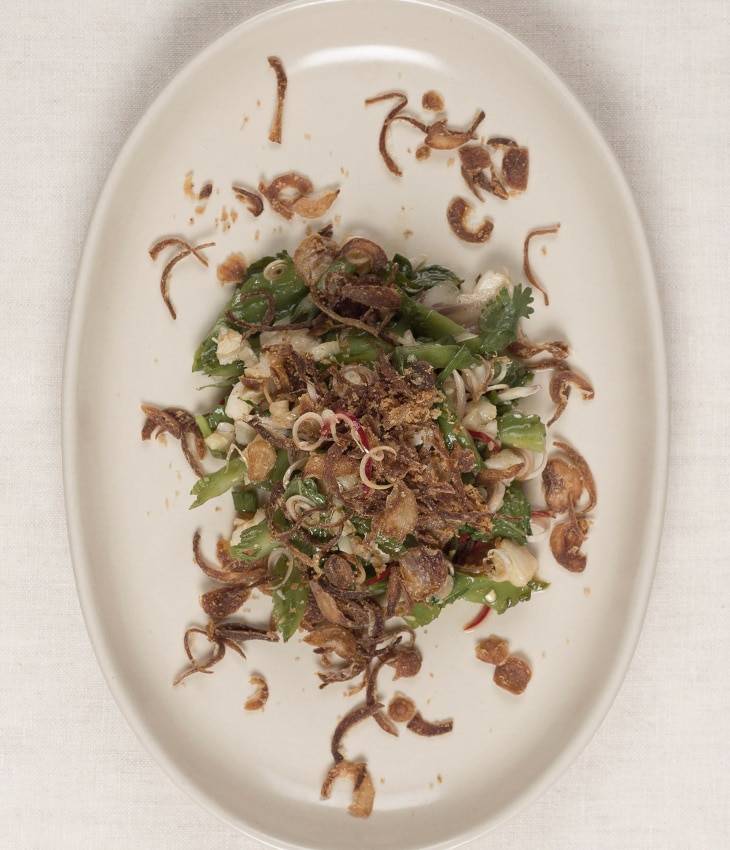 Excessive stress is the main cause. Working too much, sleeping too little, the constant demands of a fast-paced, high-stress lifestyle, and even stressful life events can compromise the adrenals.
RECOMMENDED WELLNESS PROGRAMS AT KAMALAYA
BASIC BALANCE & REVITALISE