Healthy Cooking with Kamalaya
Whole being wellness starts with nutrition for the body and this detox favourite at Kamalaya Koh Samui Wellness Sanctuary & Holistic Spa is packed with mushrooms, herbs and spices.
High in minerals, antioxidants and fibre Nam Prik Aong is a popular traditional spicy dip from the North of Thailand that helps to reduce blood pressure, lower cholesterol and aid digestion – supporting the body's detoxification process.
It features Shiitake, Eringy and Jelly mushrooms and is simple to make at home, served with crunchy vegetables or crispy treats as a light snack.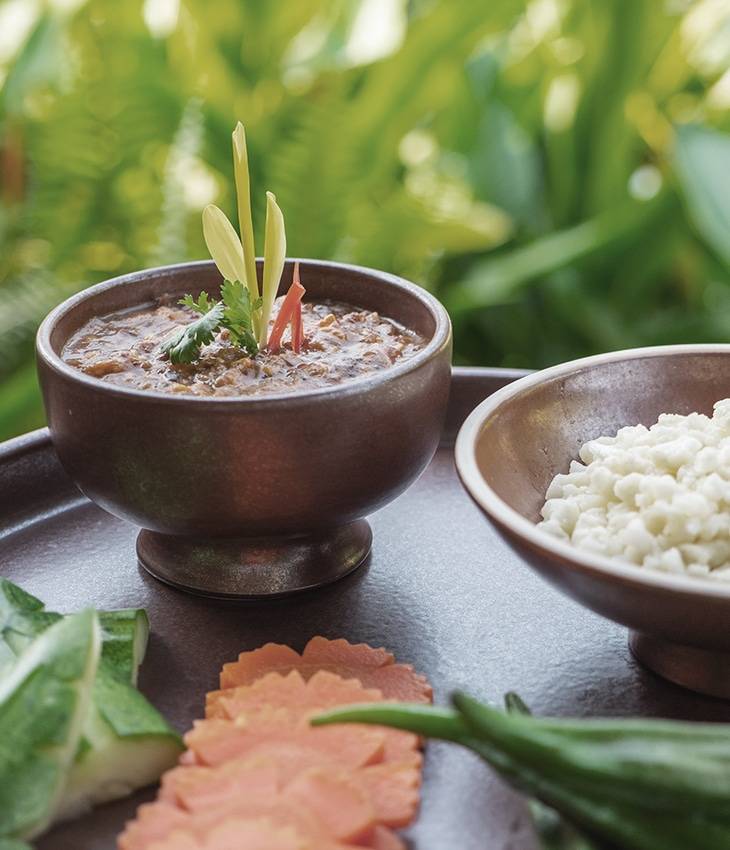 Characterized by constant fatigue, insomnia, low blood pressure, back and joint pain, decreased immunity and anxiety, it is the result of the adrenal glands going into overdrive, eventually becoming underactive before suffering a full burnout.
RECOMMENDED WELLNESS PROGRAMS AT KAMALAYA
BASIC BALANCE & REVITALISE