Healthy Cooking with Kamalaya
Nam Prik Aong is a popular traditional spicy dip that originates from the North of Thailand. Our delicious vegetarian detox version is high in minerals, antioxidants and fibre. As well as helping to reduce blood pressure and lower cholesterol levels, this dish can also aid digestion and support the body's detoxification process.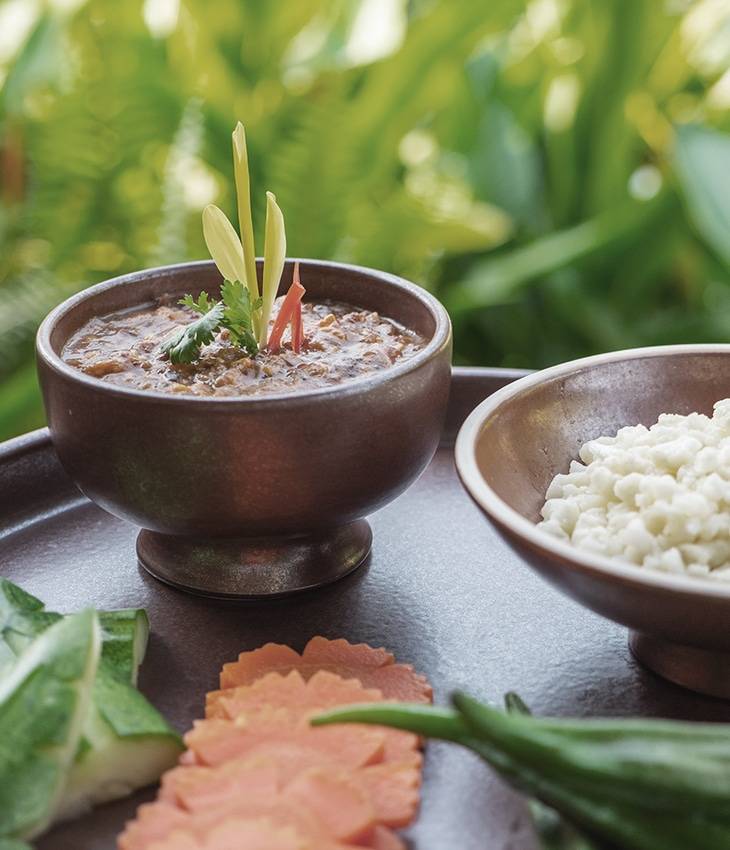 Thailand welcomes back international travellers and begins to reopen to the rest of the world, Koh Samui celebrates being voted as one of the Top 25 Islands Around the World by readers of influential Travel + Leisure magazine.
RECOMMENDED WELLNESS PROGRAMS AT KAMALAYA
BASIC BALANCE & REVITALISE