A QUICK & HEALTHY BREAKFAST
Here is an easy recipe for your busiest mornings because your daily journey to whole being health should start with a delicious and nutritious breakfast. Like with Kamalaya's Bircher muesli recipe by Chef Kai.
The Bircher muesli contains essential Omega 3s and healthy oat fibre with slow-release energy that keeps you feeling fuller for longer. It's simple to prepare and easily makes batches to free up your time in the morning for other important self-care activities.
At Kamalaya Koh Samui Wellness Sanctuary & Holistic Spa our chefs are prepared for the most complex goals and dietary preferences and are here to discuss your bespoke culinary journey during your wellbeing adventure.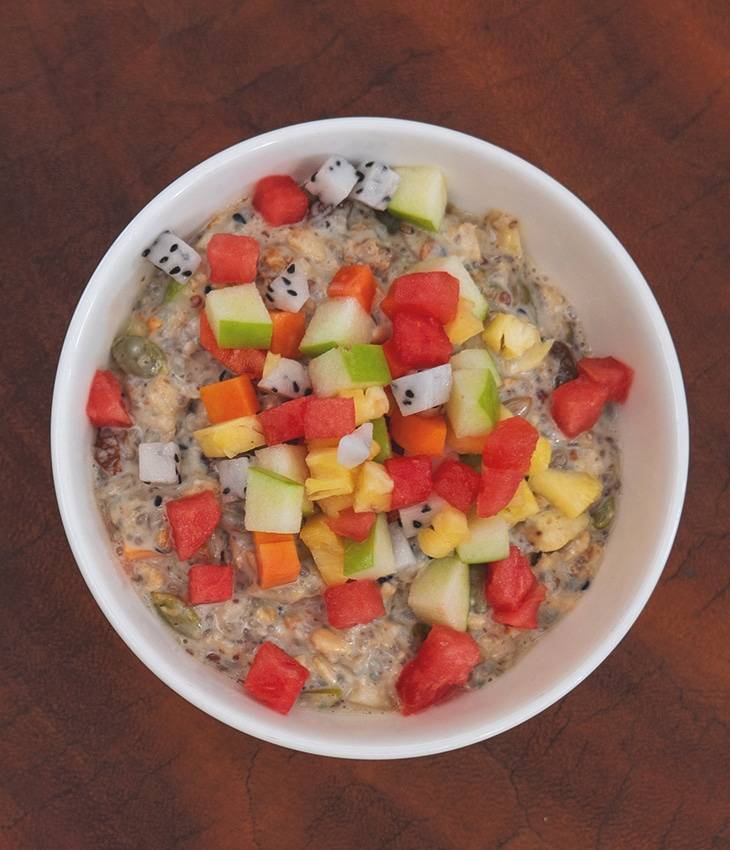 Detoxification refers to the body's ability to neutralize and safely eliminate harmful chemicals and unwanted substances from the body to address and correct toxic imbalances.
RECOMMENDED WELLNESS PROGRAMS AT KAMALAYA