Healthy Cooking with Kamalaya: Detox Cuisine
This hearty, flavoursome soup is high in the essential amino acid, tryptophan which promotes serotonin production in the body and supports healthy sleep. It also contains carotenoids which fight free radicals and help prevent premature ageing, cardiovascular disease and certain cancers. Pumpkin also contains Vitamin A for healthy eyes, potassium to help reduce the risk of hypertension, and zinc for healthy bones and the immune system. *When following a detox program, it is important not to cook with oils for longer than one minute, however a small drizzle of organic extra virgin coconut oil at the end of cooking –as with this pumpkin soup – can actually support the detox process.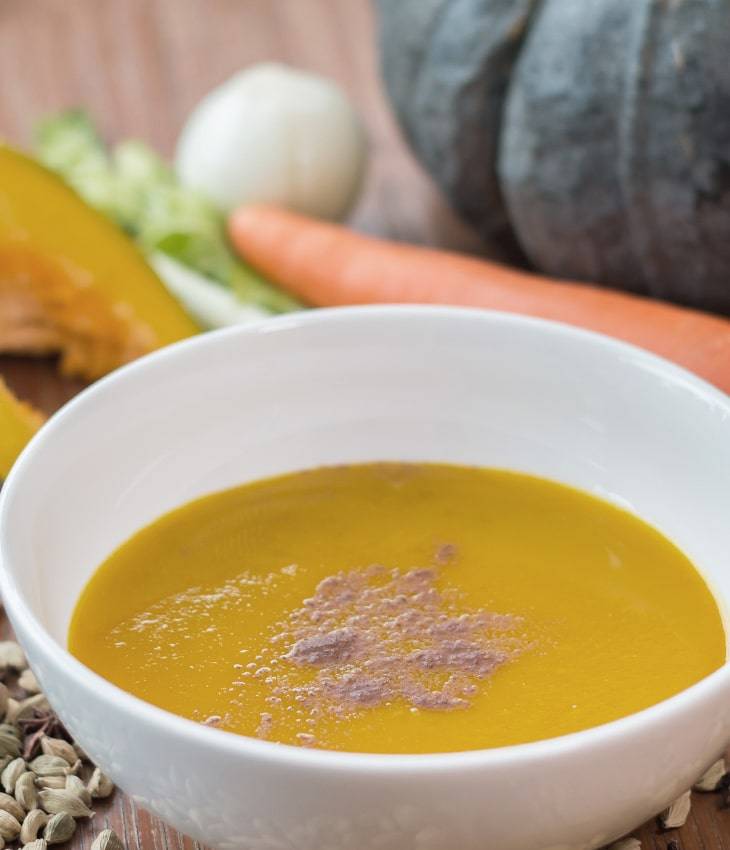 While we may not be able to turn back the hands of time, we can help to diminish the tell-tale signs.
RECOMMENDED WELLNESS PROGRAMS AT KAMALAYA
BASIC BALANCE & REVITALISE