Healthy Cooking with Kamalaya: Detox Cuisine
This Zucchini Spaghetti is a favourite Kamalaya alternative to traditional wheat-based pasta. It's nutrient-dense, with a pumpkin-based sauce and full of vitamins, minerals, antioxidants fibre and vitamins A, C and B.
Body, mind and soul health starts from within and the iron, magnesium, manganese, copper, zinc, phosphorus and potassium minerals that this recipe features do wonders for our natural health. It has immune-boosting and anti-inflammatory properties that help protect health. This dish is our signature and available across Kamalaya Koh Samui Wellness Sanctuary & Holistic Spa's restaurant menus.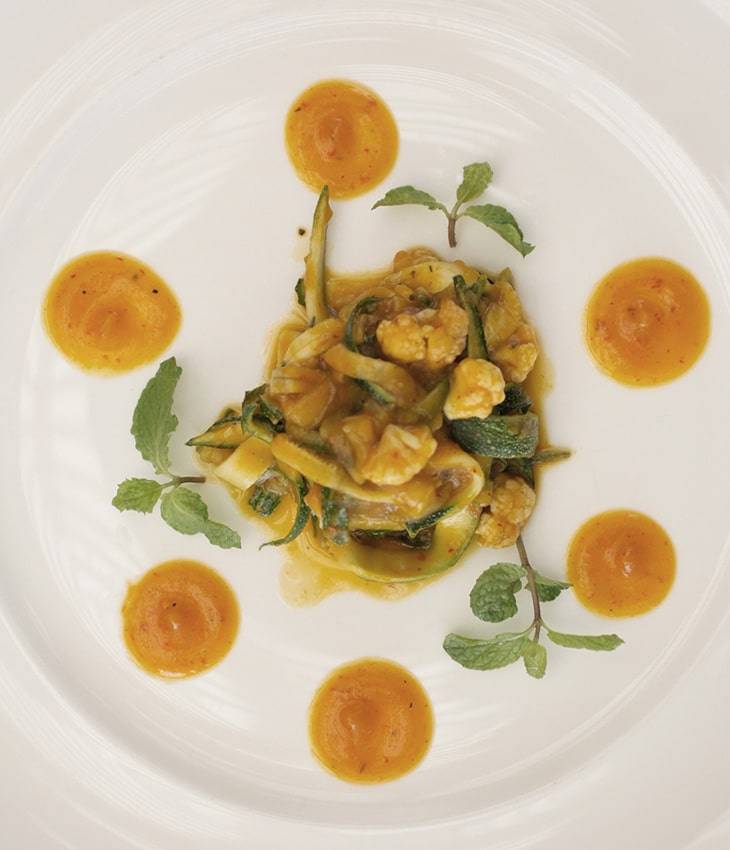 RECOMMENDED WELLNESS PROGRAMS AT KAMALAYA
BASIC BALANCE & REVITALISE