Healthy Cooking with Kamalaya
The Kamalaya Detox Juice is a popular choice at our Wellness Sanctuary & Holistic Spa in Koh Samui. A healthy concoction of simply coconut water, pineapple and basil, its thirst-quenching and bursting with nutritious properties.
Coconut water replenishes minerals with natural electrolytes and organically hydrates the body. It aids in fever reduction, emotional balance and brings benefits to the nervous system. It flushes the liver to neutralise toxins and acts as a potent detoxifying agent.
The basil and pineapple aid in digestion and give it that sweet and savoury kick. While you'd enjoy this best relaxing at our spa retreat in Thailand, it's also highly recommended for hot climates and as a post-workout beverage.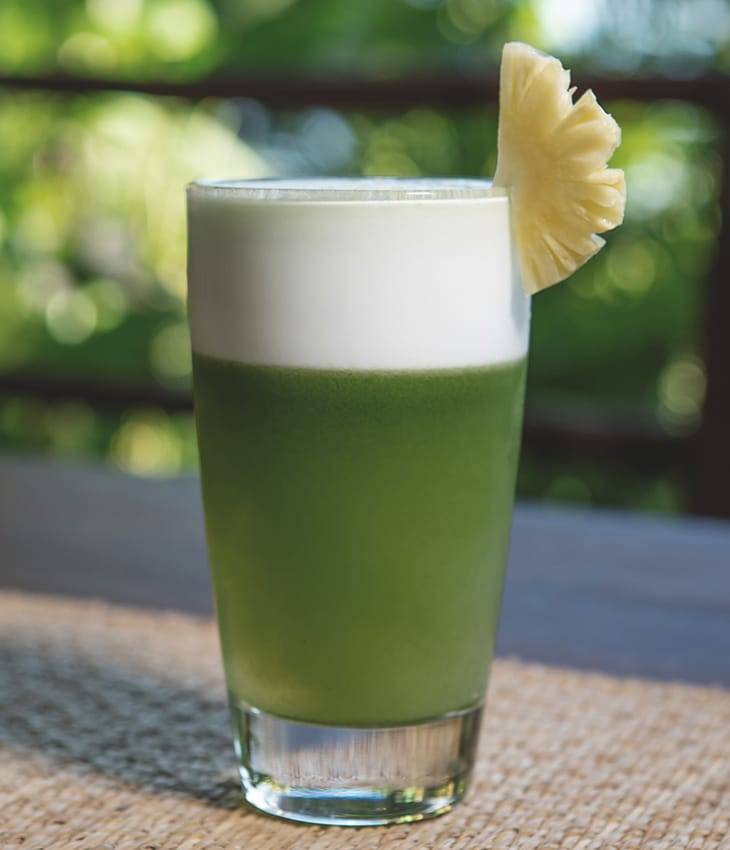 Characterized by constant fatigue, insomnia, low blood pressure, back and joint pain, decreased immunity and anxiety, it is the result of the adrenal glands going into overdrive, eventually becoming underactive before suffering a full burnout.
RECOMMENDED WELLNESS PROGRAMS AT KAMALAYA
BASIC BALANCE & REVITALISE