HOW DRINKING TEA CAN IMPROVE YOUR HEALTH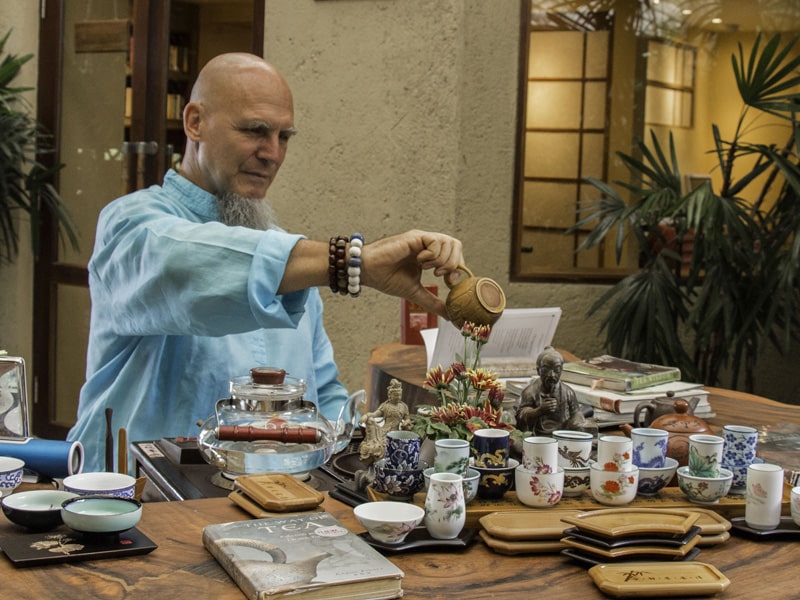 Tea has been consumed for its health benefits for centuries, with its origins traced back to Asia. It's a popular drink with two types: true and herbal teas.
True teas are made using the leaves of the Camellia sinensis plant, which include green, white, black, oolong and pu-erh tea. The difference in colour and taste arises from the processing method. Herbal teas are made by infusing a variety of plants, fruits, roots and herbs and do not contain caffeine. Popular herbal teas include ginger, peppermint and chamomile tea. Both true teas and herbal teas offer various health benefits.
Tea offers a range of health benefits that are supported by scientific research including:
Antioxidants: Tea contains antioxidants that work to prevent damage caused by pollution and keep the body young. Antioxidants help reduce the risk of inflammation, which can lead to chronic diseases such as heart disease and cancer.
Heart health: Drinking green tea can reduce the risk of heart attack and stroke by up to 32% due to the presence of anti-inflammatory properties that reduce inflammation in the arteries. Green tea also helps lower cholesterol levels, making it a good choice for heart health.
Weight loss: Tea has been shown to accelerate weight loss by burning stored fat in individuals of Asian descent. While the research on the weight loss benefits of tea is mixed, it is a great calorie-free alternative to sugary drinks.
Mental health benefits: Tea contains L-theanine, an amino acid that offers natural calming effects that can reduce stress and help you unwind after a tough day. It can also prevent neurological decline and improve brain function, which is associated with cognitive decline.
Digestive health: Herbal teas such as chamomile and ginger can soothe the digestive system, making them beneficial for people with irritable bowel syndrome. Tannins in tea also help reduce inflammation in the intestines, which can relieve stomach cramps and treat irritable bowel syndrome. Drinking tea can also help regulate blood sugar levels and prevent or control diseases such as type 2 diabetes.
The tea served at Kamalaya Koh Samui is carefully selected and prepared to promote health and wellness. We offer a variety of teas, including green tea, black tea, herbal tea and special blends that are unique to our resort. The treatments at Kamalaya are completed with the serving of tea, to set the stage for a truly integrated whole being wellness experience. We also have a Tea Sharing Ceremony that takes place in the Alchemy Tea Lounge every Tuesday, Friday & Sunday at 3 pm – find out more here.
Here is just a taste of the healthy eating guidelines we follow at Kamalaya.
RECOMMENDED WELLNESS PROGRAMS AT KAMALAYA
COMPREHENSIVE OPTIMAL FITNESS