ORGANIC GREEN VEGETABLE DETOX SOUP
Healthy Cooking with Kamalaya: Detox Cuisine
Wellness starts within and our diet has the most impact on our whole being. This super nutrient recipe is wholesome, filling and features all our favourite staple vegetables.
Loaded with asparagus, carrots, broccoli, kale, bok choi and more, this soup is a potent blend of vegetables, herbs and spices and packed with the nutrients required for restoring health and vitality.
Rich in chlorophyll, it is an effective blood cleanser and antioxidant source and a nourishing dish to support your detox or weight loss program. To maximise the nutritional value, cut your vegetables finely to reduce cooking time.
Kamalaya Koh Samui Wellness Sanctuary & Holistic Spa emphasises the role of wholesome food, as dietary habits play an important role in preventative and curative aspects of health. We offer a Nutritional Guidance consultation as well as extensive and delicious menus designed to provide nutritional support from within. Expect nothing but the freshest, highest quality and locally sourced ingredients in every dish at our holistic resort in Thailand.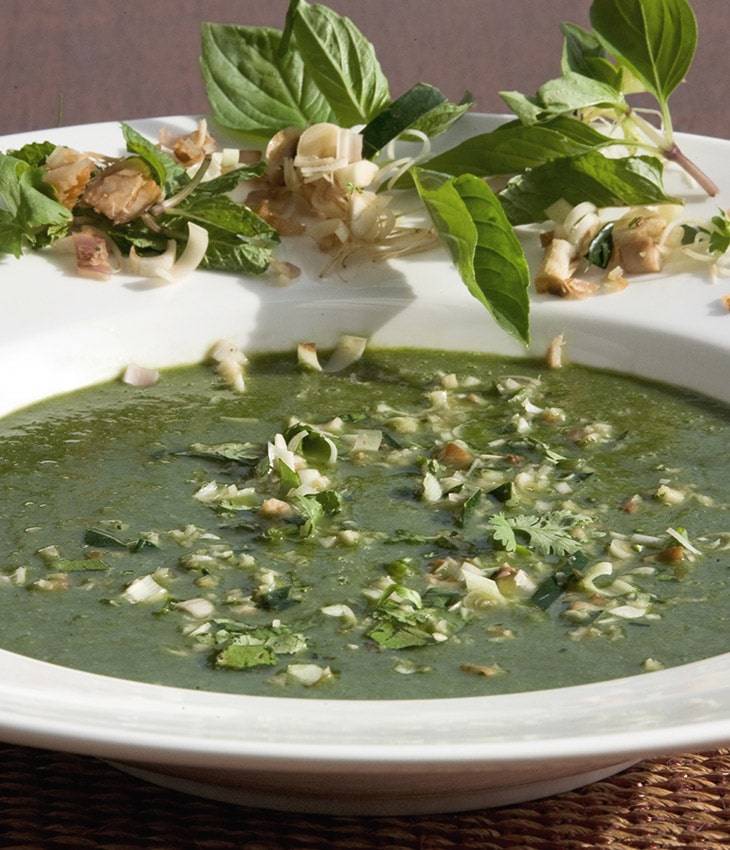 You can dramatically improve your health and wellness through the practice of yoga.
RECOMMENDED WELLNESS PROGRAMS AT KAMALAYA
BASIC BALANCE & REVITALISE