Healthy Starters at Kamalaya
This healthy take on the Thai classic makes a light, refreshing meal that's bursting with flavour. Pomelo is packed with immunity-boosting vitamin C as well as body-balancing potassium, whilst the zing of chili helps fire up your metabolism and reduces inflammation. Yum Som-O makes a wonderfully fresh side dish or a light main meal.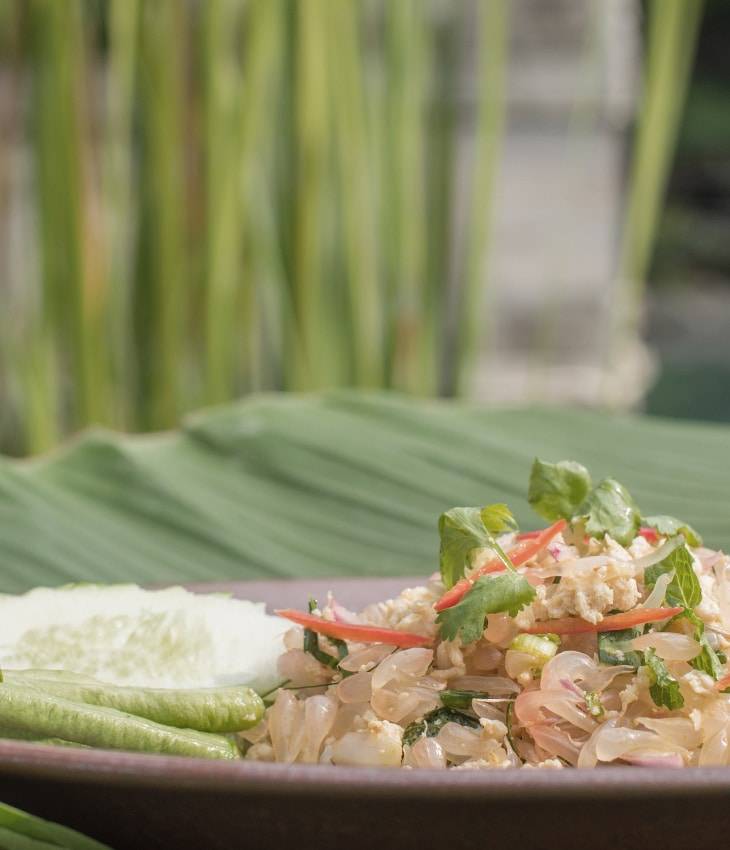 In this post, we'll look at four different types of physical yogas and their benefits from Kamalaya Wellness Sanctuary & Holistic Spa to help you identify which one would work best for you.
RECOMMENDED WELLNESS PROGRAMS AT KAMALAYA
BASIC BALANCE & REVITALISE