Healthy Starters at Kamalaya
This healthy take on the Thai classic makes a light, refreshing meal that's bursting with flavour. Pomelo is packed with immunity-boosting vitamin C as well as body-balancing potassium, whilst the zing of chili helps fire up your metabolism and reduces inflammation. Yum Som-O makes a wonderfully fresh side dish or a light main meal.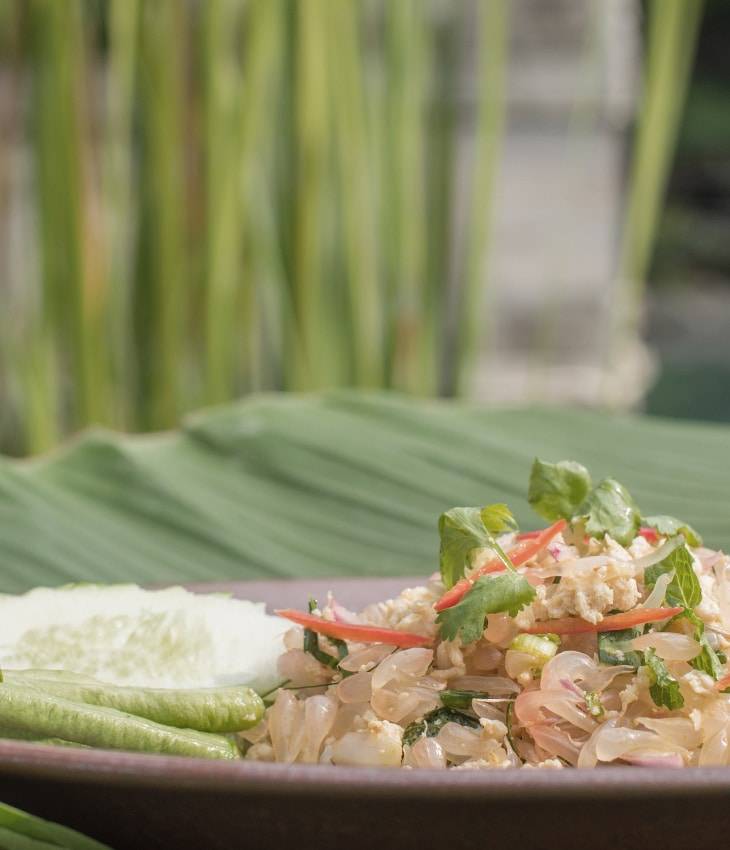 Sondra Ray is known all over the world as a foremost spiritual leader and teacher. Having written 30 books about rebirthing, relationships, ideal birth, healing and holiness, and the many mental and spiritual imperatives in life, Sondra's lectures are in high demand wherever she goes.
RECOMMENDED WELLNESS PROGRAMS AT KAMALAYA
BASIC BALANCE & REVITALISE