Healthy Starters at Kamalaya
This healthy take on the Thai classic makes a light, refreshing meal that's bursting with flavour. Pomelo is packed with immunity-boosting vitamin C as well as body-balancing potassium, whilst the zing of chili helps fire up your metabolism and reduces inflammation. Yum Som-O makes a wonderfully fresh side dish or a light main meal.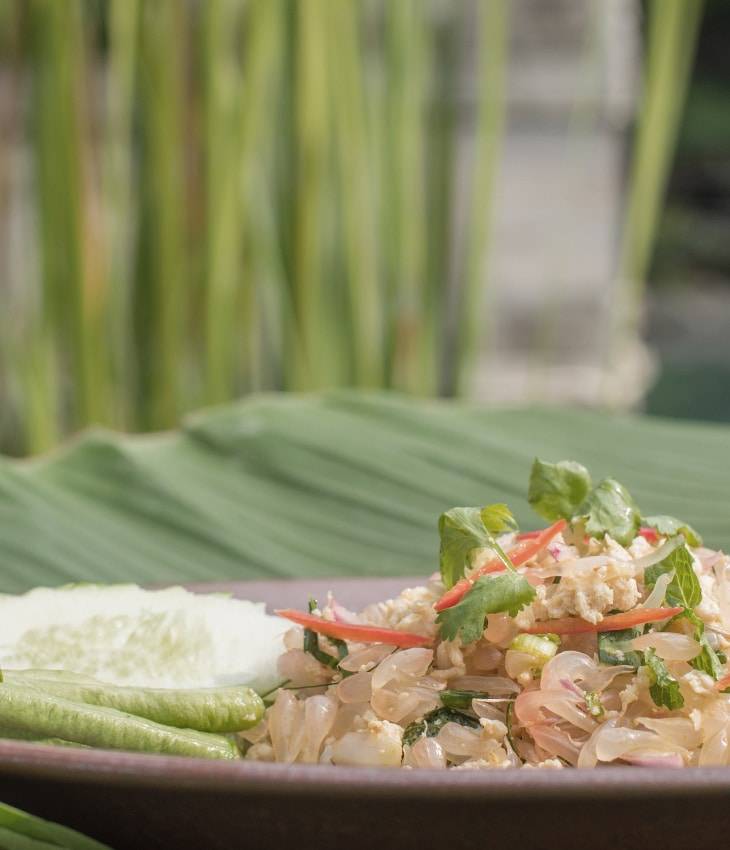 Thailand welcomes back international travellers and begins to reopen to the rest of the world, Koh Samui celebrates being voted as one of the Top 25 Islands Around the World by readers of influential Travel + Leisure magazine.
RECOMMENDED WELLNESS PROGRAMS AT KAMALAYA
BASIC BALANCE & REVITALISE