Healthy Starters at Kamalaya
This healthy take on the Thai classic makes a light, refreshing meal that's bursting with flavour. Pomelo is packed with immunity-boosting vitamin C as well as body-balancing potassium, whilst the zing of chili helps fire up your metabolism and reduces inflammation. Yum Som-O makes a wonderfully fresh side dish or a light main meal.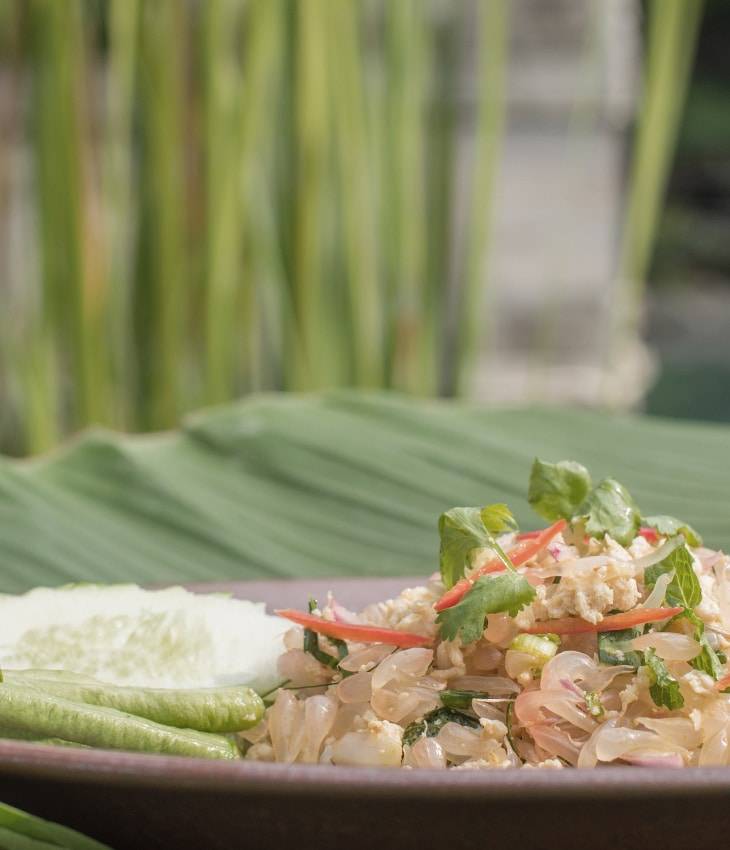 Practicing mindfulness can help interrupt the stress cycle to allow space to respond instead of having and emotional outburst. Discover our top tips and practices to equip you with tools to navigate through stress.
RECOMMENDED WELLNESS PROGRAMS AT KAMALAYA
BASIC BALANCE & REVITALISE