WHOLE WHEAT PASTA WITH HUMMUS, ROCKET, AND CHERRY TOMATO RECIPE
Healthy Cooking with Kamalaya
Holistic wellbeing starts with the nutrition of the body. Here's one of our favourite Kamalaya Koh Samui Wellness Sanctuary & Holistic Spa recipes that's hearty, wholesome and simple to make.
This recipe is more sophisticated than it seems. The wholewheat pasta and hummus are filling and they are combined deliciously with a unique blend of international flavours including olives, curry paste, pesto and nori seaweed. To create a vegan version of this recipe, remove the Hondashi.
Whilst enjoyed al fresco amid the beautiful green surroundings of our wellness retreat in Thailand, this wholewheat pasta with hummus is the perfect summer evening meal or as a healthy winter lunch. Why not make this at home to remind yourself of the time you had at Kamalaya?
For maximum taste and health benefits, visit the recipe section of our blog and create your own:
Pumpkin seed milk
Nam Prik Aong dip
Kale salad
Detox energy balls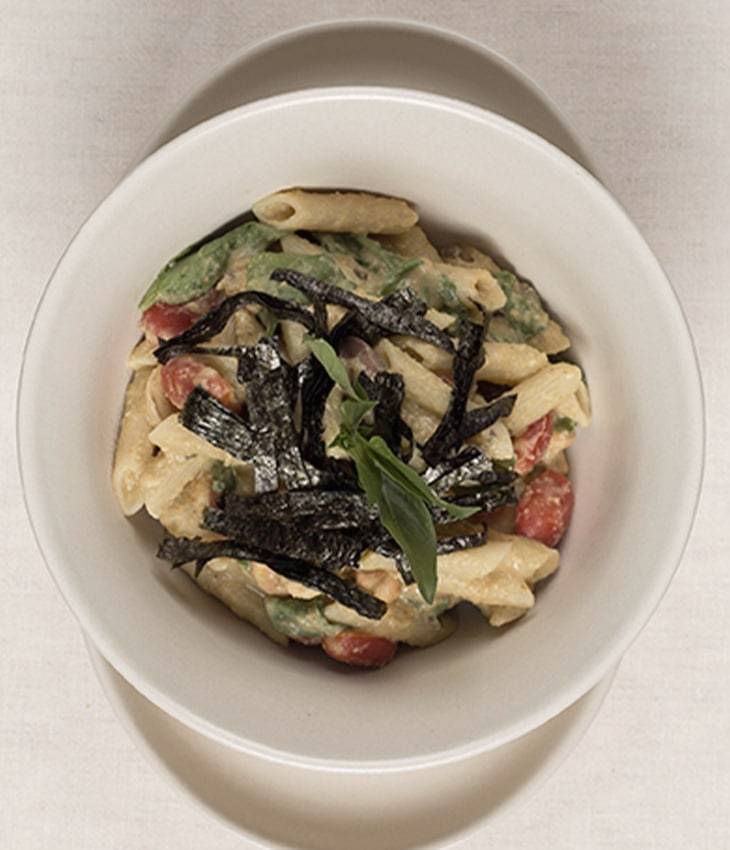 Characterized by constant fatigue, insomnia, low blood pressure, back and joint pain, decreased immunity and anxiety, it is the result of the adrenal glands going into overdrive, eventually becoming underactive before suffering a full burnout.
RECOMMENDED WELLNESS PROGRAMS AT KAMALAYA
BASIC BALANCE & REVITALISE