WHOLE WHEAT PASTA WITH HUMMUS, ROCKET, AND CHERRY TOMATO RECIPE
Healthy Cooking with Kamalaya
Holistic wellbeing starts with the nutrition of the body. Here's one of our favourite Kamalaya Koh Samui Wellness Sanctuary & Holistic Spa recipes that's hearty, wholesome and simple to make.
This recipe is more sophisticated than it seems. The whole wheat pasta and hummus are filling and they are combined deliciously with a unique blend of international flavours including olives, curry paste, pesto and nori seaweed.
Whilst enjoyed al fresco amid the beautiful green surroundings of our wellness resort in Thailand, the whole wheat pasta with hummus, rocket, and cherry tomato is the perfect summer evening meal or as a healthy winter lunch.
To create a vegan version of this recipe, remove the Hondashi.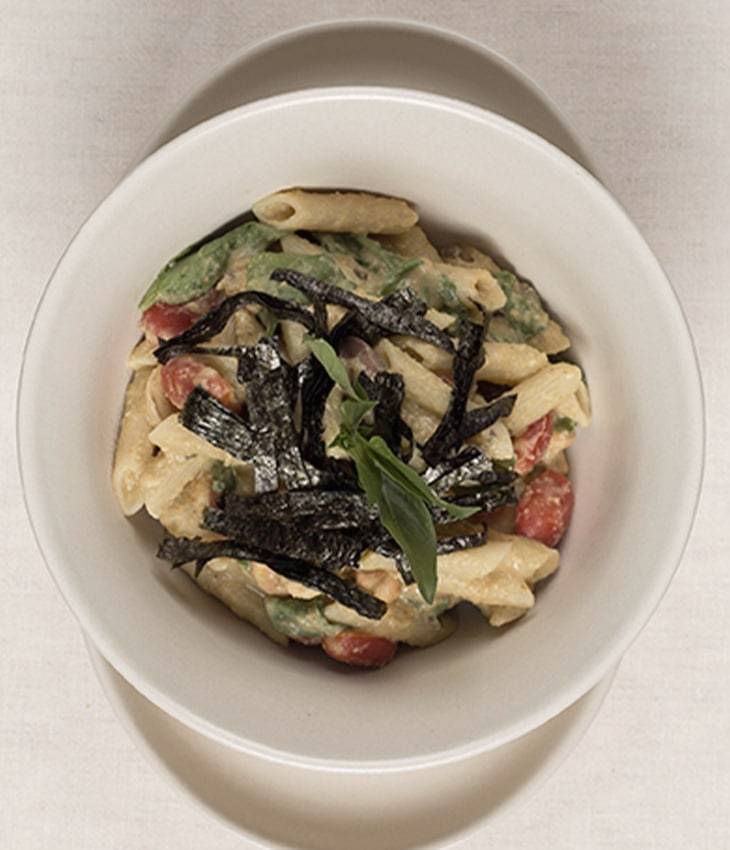 Excessive stress is the main cause. Working too much, sleeping too little, the constant demands of a fast-paced, high-stress lifestyle, and even stressful life events can compromise the adrenals.
RECOMMENDED WELLNESS PROGRAMS AT KAMALAYA
BASIC BALANCE & REVITALISE