HOW TO PREPARE FOR MENOPAUSE THROUGH NUTRITION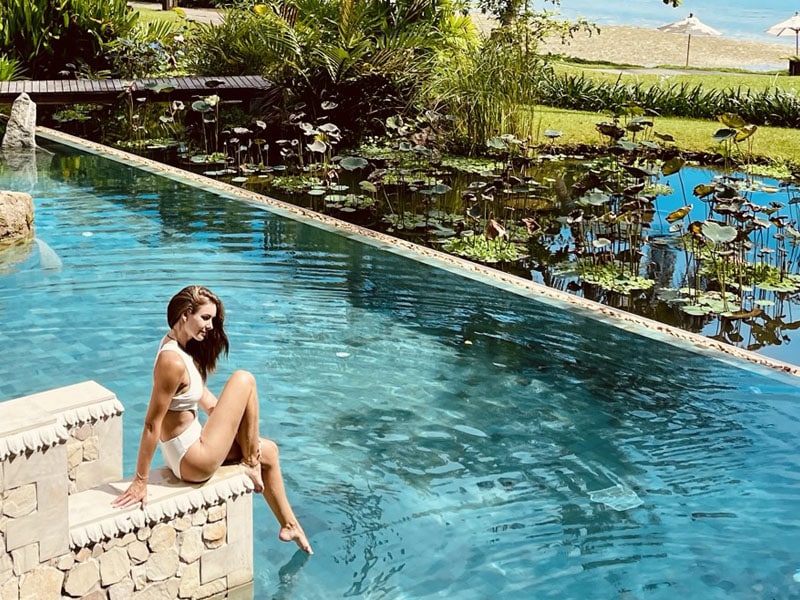 As women get older, their hormone levels change and they stop getting their period. It's a very natural part of the ageing process and tends to occur between the ages of 45 and 55 years old, though for some it can start earlier or later. Symptoms of menopause start with irregular and reduced periods, hot flashes, mood changes, night sweats, insomnia, chills and weight gain through a slowed metabolism.
There are a number of ways to prepare for menopause and try to alleviate the symptoms somewhat, and this starts with our diet.
What we eat has a profound impact on our physical and mental wellbeing as well as our hormonal disposition. It can help elevate our mood, regulate our central systems and aid in sleep – all of which are functions that can be triggered by symptoms of menopause.
Firstly, it's important to stay hydrated by drinking plenty of water – 8-10 glasses a day. Especially since dryness is an issue caused by reduced oestrogen levels. Water alsohelps to reduce bloating and hot flashes.
Eat lots of fresh food such as fruit and vegetables, since they help to maintain weight with reduced metabolism as well as reduce the risk of heart disease which is increased during menopause.
It's also advised to eat foods rich in calcium and vitamin D since hormonal changes during menopause increase the risk of osteoporosis. Calcium and vitamin D support bone health. Since we lose the ability to produce vitamin D as we age, supplements and foods dense in this nutrient are recommended.
Reduce your intake of refined sugar and processed foods. Refined carbs can increase the risk of depression, which we're already more prone to during menopause with such extreme hormonal imbalances. It also impacts bone health which can cause osteoporosis more likely during this time. Eat instead protein rich foods. This helps prevent the loss of muscle mass, which the body is more prone to as it ages.
A combination of fluctuating hormones, genetics and lifestyle makes us prone to weight gain. Research has shown that women who maintain a healthy weight are less likely to experience hot flashes and night sweats during menopause, so the key is to maintain optimal weight.

Kamalaya Wellness Sanctuary supports you on your personalised journey to feminine wellness with the Ideal Weight program. This wellness program helps you to create new habits, sets the stage for your weight loss goals and defines a long-term weight management strategy. With 7, 9 or 14 days to choose from, the itinerary is packed with indulgent results-orientated treatments and specialist consultations with various specialist practitioners. Guests enjoy a spectrum of healthy dishes and a delicious healthy menu that's freshly prepared and served amid the nature-infused surroundings of our award-winning sanctuary.
Women's Health wellness program launching later this year, watch this space or subscribe to our newsletter not to miss what's new at Kamalaya.
IDEAL WEIGHT PROGRAM
at Kamalaya Koh Samui
Our experts in fitness, nutrition and Traditional Chinese Medicine will provide insight to your unique barriers to weight loss and restore balance so that your body achieves its natural optimal weight as a reflection of systemic health.
Choose from 7, 9 or 14 days
BOOK A WELLNESS CONSULTATION WITH KAMALAYA NATUROPATH

on Kamalaya Connect
These sessions provide an opportunity to discuss any wellness concerns, as well as review your health goals, medical conditions and reports in complete confidence.
US$ 94
45 minutes
Hyperbaric Oxygen Therapy can accelerate healing significantly faster than normal methods by stimulating cell growth and tissue repair. It reduces swelling and inflammation by counteracting the lower supply of oxygen to the traumatised area.
RECOMMENDED WELLNESS PROGRAMS AT KAMALAYA
COMPREHENSIVE OPTIMAL FITNESS