6 WAYS TO MAINTAIN A HEALTHY WEIGHT
Why is maintaining a healthy weight important?
There are many benefits to keeping a healthy weight; your organs function more efficiently, your hormones find greater balance, your energy and mood improves, aches and pains reduce. Most importantly, you are reducing your chances of chronic diseases related to being over or underweight.
However, in this day and age, where food is available in abundance, lifestyle choices such as long hours of work and high stress levels can make it very challenging to make healthy daily choices.
We can support our body by making small manageable changes in our day-to-day life:
Stay hydrated; lack of hydration can lead to fatigue and overeating as the body is signaling for fluid, but we receive it as a need for food. It is important to sip mineral water through the day rather than drink in large quantities, keeping to room temperature water is also easier on the digestive system.
Be aware of your portion sizes; food is available all around us, so it is easy to overeat.
Chew slowly; it takes the body some time to register that food has arrived. Smelling your food and eating slowly allows your hormones and digestive enzymes to start functioning more efficiently thus allowing us to register satiety.
Eat in a calm state; our digestion functions best when in Parasympathetic Nervous System state, meaning the body is in 'rest and digest' not 'fight or flight' mode. Deep breathing, gentle walking, eating away from your desk etc. can be very helpful in achieving this state.
Sleep by 10.30pm; your body can heal, balance hormones and weight when you have good quality sleep. This results in less fatigue and healthier food choices.
Exercise; movement is essential to help the body clear toxins, build strength, improve mood, and support weight balance. Exercising minimum 30minutes per day is essential for better health.

To reach your ideal weight and create healthier habits look into our online Wellness Programs such as "Fit for Life", or book individual sessions based on what your needs or challenges may be. These sessions will enable you to work on creating healthier practices from the comfort of your home.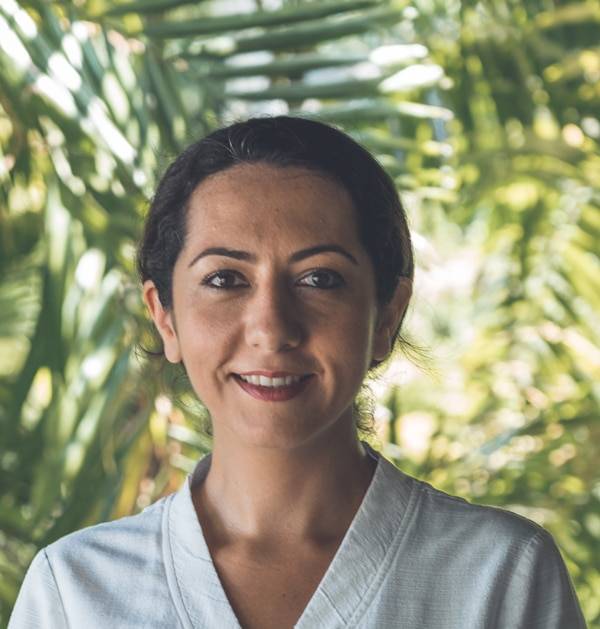 Written by: Leila Abachi, Naturopath at Kamalaya Koh Samui
BOOK A WELLNESS CONSULTATION WITH LEILA

on Kamalaya Connect
These sessions provide an opportunity to discuss any wellness concerns, as well as review your health goals, medical conditions and reports in complete confidence.


US$ 94
45 minutes
EMBRACING CHANGE WELLNESS PROGRAM
at Kamalaya Koh Samui
Embark on a journey of self discovery as you work with our Life Enhancement Mentors to explore your inner life and emotional patterns.
Choose from 5 or 7 days
RECOMMENDED WELLNESS PROGRAMS AT KAMALAYA