THE POWER OF FORGIVENESS IN THE JOURNEY OF SELF-HEALING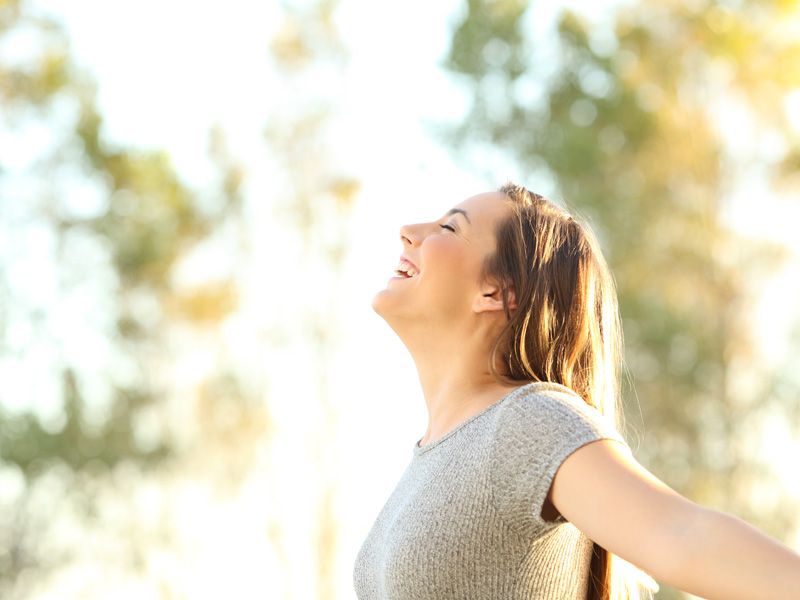 Healing refers to recovery from emotional and physical trauma and is one of the most fundamental elements of holistic wellbeing and a key component to all forms of physical, emotional, spiritual and personal development. There are many ways to practice self-healing, and forgiveness is one of the most impactful formulas.
The opposite of forgiveness is resentment, which has is linked to several physical and emotional challenges, including depression, anxiety, high blood pressure, cognitive decline and more.
Forgiving people, or yourself, doesn't always mean forgetting what happened, but it means letting go of the need for closure, an apology or revenge. Forgiveness lets go of anger and resentment, freeing you of these emotions that weigh heavily on your emotional wellbeing.
Like setting a broken bone in a cast, keeping it still and protected until it has fully healed – the same approach can apply to healing the mind within the tranquil surroundings of Kamalaya Koh Samui Wellness Sanctuary & Holistic Spa.
To forgive and heal, you first must take time to sit with and process the pain, then forgive others and yourself by engaging in positive self-talk. You can try understanding the other person and the pain they must have gone through rather than demonising them.
Our wellness experts at Kamalaya have compiled some recommendations to support the forgiveness and healing process:
Journaling
Take some time for yourself to digest all your thoughts and feelings and get them down on paper. Writing can be very therapeutic helping you release your thoughts and process them.
Meditation
Meditation restores a state of balance and peace and leads us to greater levels of physical, mental, emotional and spiritual wellbeing. At Kamalaya Koh Samui, you will learn tailor-made meditation techniques to suit your personal healing goals and level of meditation experience. This prepares you for a lifetime habit that can support profound shifts and enhanced feelings of peace and happiness.
Aromatherapy
Essential oils are derived from natural plant extracts to create aromatherapy – a holistic healing treatment that promotes health and wellbeing. Aromatherapy essentially works by stimulating your smell receptors to activate parts of the nervous system and limbic systems that are there to control emotions. Aromatherapy can be combined with massage therapy, meditation, yoga and other healing practices.
Kamalaya has several programs designed to support natural healing. The Embracing Change & Emotional Harmony is a much-loved program designed to release physical and emotional blockages, achieve inner balance and confidence and gain freedom from unhelpful patterns of thought and behaviour.
RELAX & RENEW PROGRAM
at Kamalaya Koh Samui
Relax and Renew is perfect for anyone wanting a break from the demands of modern life or to treat themselves to a reconnection to their spirit.
Choose from 3, 5, 7, 9 or 14 days
BOOK A WELLNESS CONSULTATION WITH KAMALAYA NATUROPATH

on Kamalaya Connect
These sessions provide an opportunity to discuss any wellness concerns, as well as review your health goals, medical conditions and reports in complete confidence.
US$ 94
45 minutes
Kamalaya's wellness team put their best foot forward and came up with a Wellness Advent Calendar to keep you inspired and motivated.
RECOMMENDED WELLNESS PROGRAMS AT KAMALAYA
COMPREHENSIVE OPTIMAL FITNESS