THE BENEFITS OF DETOXING DIGITALLY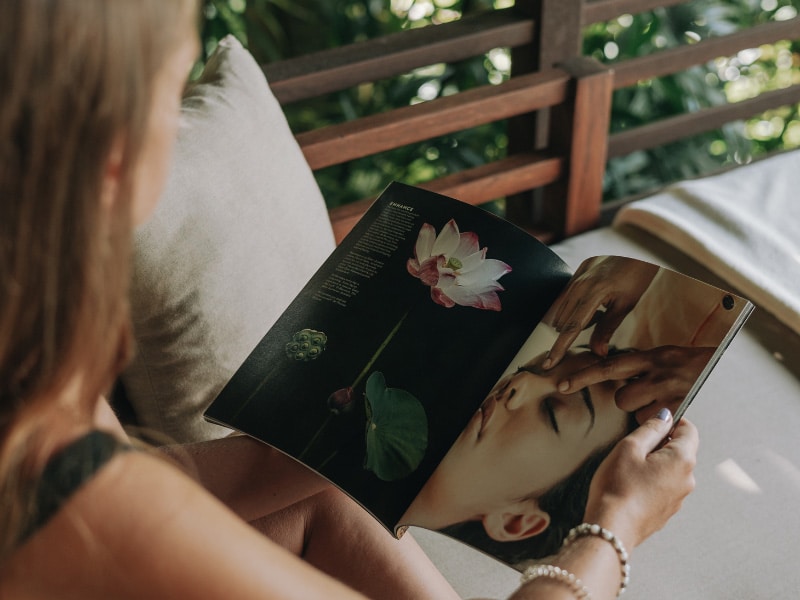 There's no doubt that technology brings endless benefits to our lives. It can even support your Kamalaya wellbeing journey on a truly holistic level through our blogs, podcasts and online wellness programs.
However, technology can also disconnect us from our true selves and those around us. It can distract us from living in the moment and reduce our ability to truly embrace our surroundings. Too much use of it can even cause negative emotional symptoms such as anxiety and depression.
The electrical buzz also emits energy that permeates the positive features of a zen environment. It's why we cultivate a digital-free space at Kamalaya Koh Samui Wellness Sanctuary & Holistic Spa and encourage all guests to pursue a digital detox during their timein our nature-infused escape.
There are many mind, body and soul benefits to detoxing from the digital world including:
Reconnection
When we really disconnect, we truly reconnect with the people and things around us. We pay attention to our loved ones, to the instructors at Kamalaya and to the natural beauty enveloping us. Immersing ourselves in nature is often proven to boost our mood, nonetheless,it must be absorbed by all the senses for a real benefit to be obtained from its healing powers.
Discovery
When we switch off from the online world, we rediscover the joy of the simple things that bring us pleasure in the real world. We can also explore new hobbies, pastimes and intereststhat are steeped in organic sources. We learn real things about real people first-hand, rather than through a source online.
Freedom & Rest
Sometimes the pressure to post can be overwhelming and it can lead to anxiety. The blue light in screen technology complicates melatonin production and prohibits sleep, therefore by resting and giving our eyes a break we give our body, mind and soul a rest too. And benefit from a great night's sleep!
Mental Clarity & Mindfulness
Technology overload can cause stress and constant distractions can wreak havoc on a mindfulness practice. By removing digital influences altogether, we can truly live in the moment, collect our thoughts and find clarity.
Creativity
According to a Harvard study, multi-media tasking lowers productivity and creativity. By detoxing from it, we can regain creative strength and increased productivity once we return, refreshed, from the digital detox.
At Kamalaya, a digital detox is an encouraged part of the holistic experience. Whilst guests have full access to WiFi in the privacy of their rooms and in the Library, the use of technology across the resort is highly discouraged in public areas, to ensure that all guests fully benefit from their Koh Samui sanctuary experience.
Kamalaya Wellness Sanctuary offers a Wellbeing Sabbatical in Thailand that is designed totake guests through all of the components of their holistic wellness, with a digital detox, over the course of 21 days.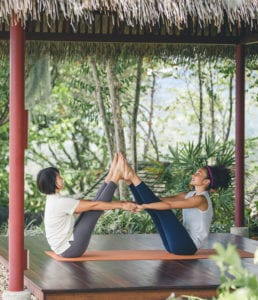 Asana is Sanskrit for "seat". It is no accident that this word be chosen to describe the "posture" of Yoga.
RECOMMENDED WELLNESS PROGRAMS AT KAMALAYA
COMPREHENSIVE OPTIMAL FITNESS