Healthy Cooking with Kamalaya

True wellbeing starts within and at Kamalaya Koh Samui Wellness Sanctuary & Holistic Spa we believe that wellbeing should be satisfying.
Like this mouth-watering Papaya Bee Smoothie – a probiotic power blend that supports gastrointestinal health, boosts intestinal immunity and enhances energy naturally.
Made from goat yoghurt, papaya, honey and a unique ingredient of bee pollen, this smoothie is teeming with minerals and vitamins as well as healthy protein and carbohydrates. Bee pollen can be found at your Chinese herbal medicine specialist and is used to enhance energy, memory and performance.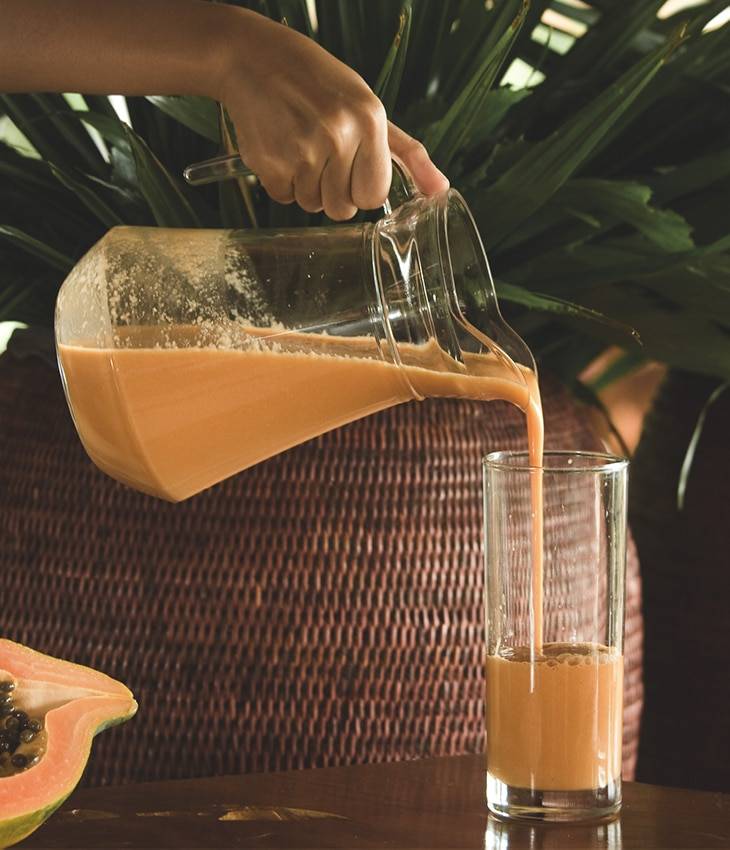 The warning signs that you're suffering stress and burnout can start with the feeling that every day is a bad day; when caring about your work or home life seems to be a total waste of energy.
RECOMMENDED WELLNESS PROGRAMS AT KAMALAYA