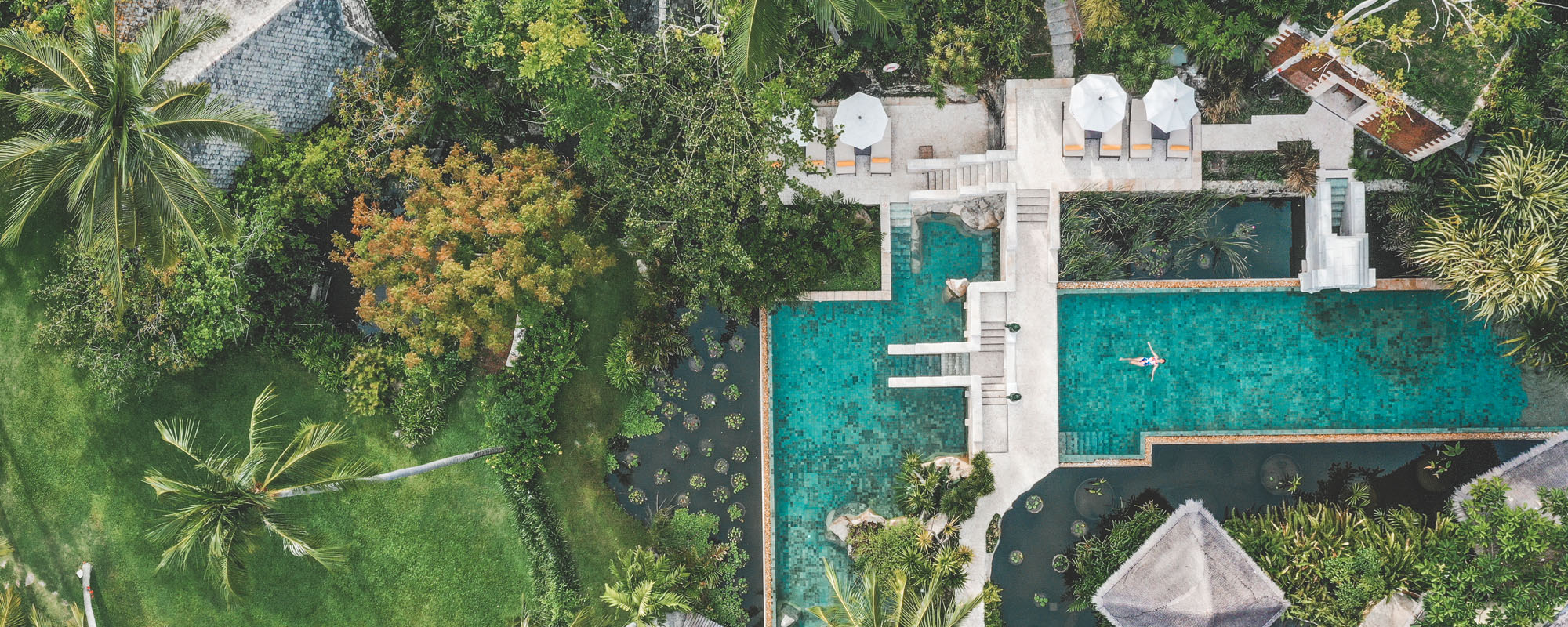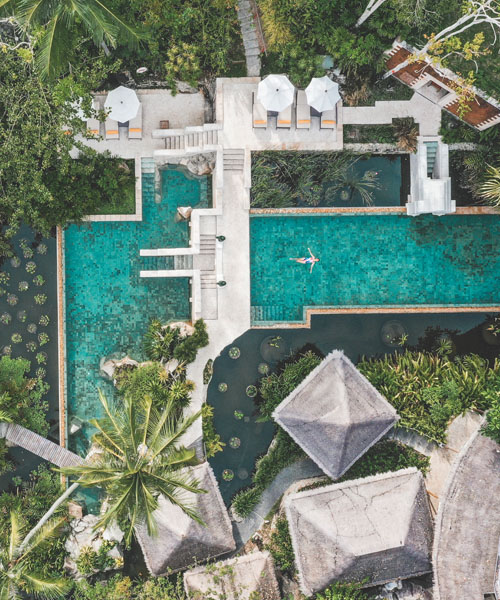 Since opening in November 2005, Kamalaya Koh Samui has adopted sustainability practices that stimulate prosperity and quality, create environmental, economic and social change, and improve the capacities of people and organisations that we are involved with.
Supporting the growth of upcoming and future hospitality leaders, Kamalaya provides on-site training to students from Bhavana Bodhigun Vocational College which offers free education, food, boarding and meals to Thai students, including many orphans, aged between 15 and 24 on Koh Samui. Since May until August 2022, 11 students will attend 14 on-site training sessions at Kamalaya in the areas of Housekeeping, F&B, and Culinary.
Kamalaya Koh Samui does not directly produce any emissions or pollutants, however we acknowledge our responsibility to the environment beyond legal and regulatory requirements. We are committed to reducing our environmental impact by continually improving our environmental performance as an integral part of our business strategy and operating methods, with regular review points. We encourage our employees, suppliers, and guests to do the same.
Kamalaya has a dedicated Green Committee that is responsible for continually improving our sustainability credentials. All our hosts undergo comprehensive onboarding training. We share our organizational values, fostering an environment of care, trust, respect, fairness, and teamwork in support of the company's sustainability policy. Hosts help with green projects within the community of Koh Samui and volunteer for monthly beach and community clean-up initiatives, simultaneously as many resources as possible are reused and recycled.
Food waste is composted for the gardens, wastewater is processed and used for gardening, and Kamalaya's kitchens use energy efficient chillers. Food is sourced organically and locally wherever possible. Kamalaya uses biodegradable straws and food containers, natural cleaning products, environmentally friendly mosquito spray and coils, and has no plastic bottles on site, the water comes in recyclable glass bottles and guests are gifted with refillable water bottles upon arrival.
Only indigenous wood, rather than teak which comes with a high eco-cost of tropical forest deforestation, has been used for the buildings at Kamalaya. Bedrooms, open air massage rooms and yoga pavilions are built to enhance natural air flow, and mosquito nets are fitted to allow air flow and outdoor living. Garden and pool lighting is kept to a minimum and air conditioning is adjusted with energy consumption in mind.
Kamalaya's Superior Suites have solar-powered heaters, while all bedrooms use the aircon-saver function, which is a micro compressor air-condition device that reduces energy consumption for cooling by an average of 20%. Sinks are equipped with water saving nods, and guests are encouraged to save water and reuse towels and bedsheet where possible.
Digital detox is cultivated at Kamalaya and there is no WiFi available in public areas, which naturally reduces the use of electronic devices, reconnecting guests to nature and the environment.
EXPLORE MORE
CHOOSE YOUR OPTIONS