Healthy Cooking with Kamalaya: Detox Cuisine
A traditional Thai salad with a twist – blending delicious Thai herbs with Asian vegetables and a bit of spice – This detox-friendly salad is a hot ticket item on our Amrita lunch menu.
In Thai cuisine, banana flower is either eaten raw with a pungent dip or added to fried noodles and soups. It is a good source of vitamin C, vitamin A, potassium, magnesium and contains fair amounts of calcium and iron. It is sometimes used to treat bronchitis, constipation and ulcers.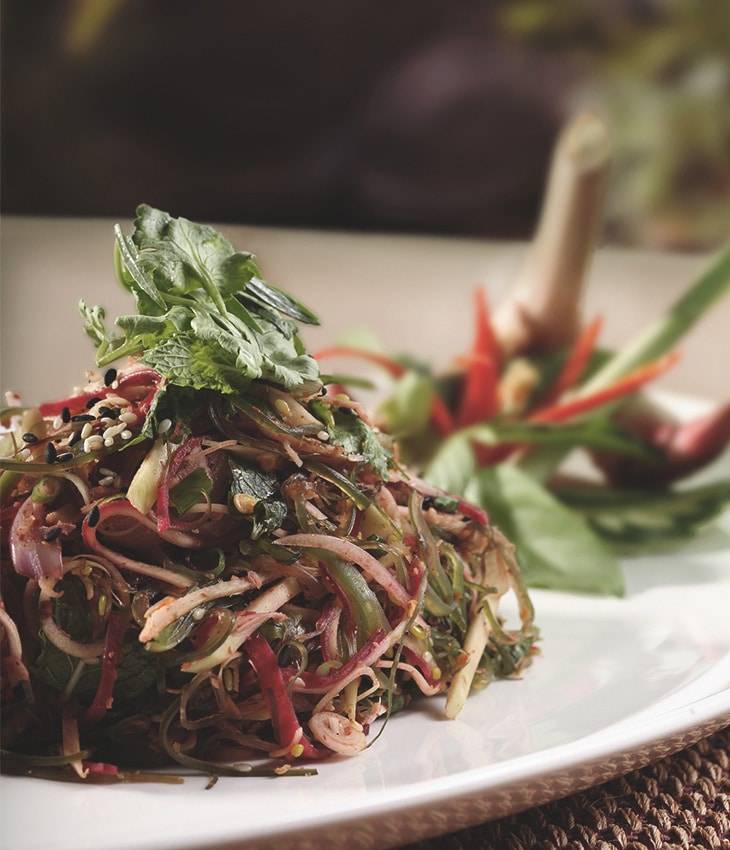 Our spa retreat is the perfect place to escape from the pressures of feeling overwhelmed, but for those times that you need to quickly regain control of a situation, these are 7-steps to follow, shared by the wellbeing specialists at Kamalaya Koh Samui Wellness Sanctuary & Holistic Spa.
RECOMMENDED WELLNESS PROGRAMS AT KAMALAYA
BASIC BALANCE & REVITALISE